Published June 06, 2014
Updated May 01, 2022
Andersons of Edinburgh
Andersons of Edinburgh began publishing playing cards in the late 1920s and several brands are known, including 'Clan Tartan', 'Masquerade' and 'Thistle'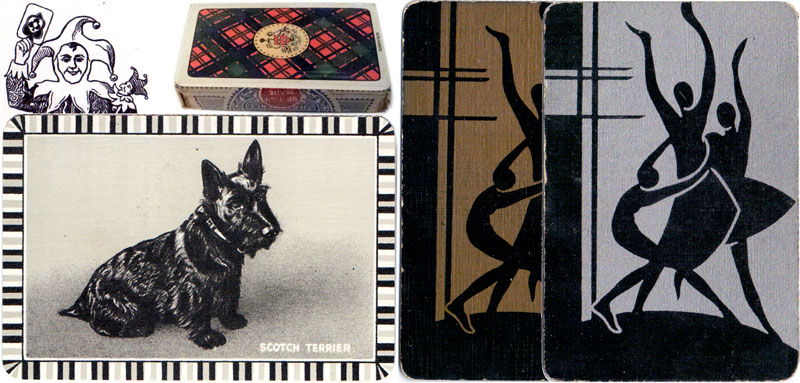 Andersons of Edinburgh
Andersons of Edinburgh began publishing playing cards in the late 1920s and several brands are known, including 'Clan Tartan', 'Masquerade' and 'Thistle'. Many of the back designs are in Art Deco style. The design of the court cards and Joker are the same as those which were subsequently produced by Porterprint Ltd in Leeds, but the exact details of the relationship are not clear. The courts of the wide-size packs are in four colours, and there are two slightly different wide sizes. Andersons also published a double-boxed set for George VI's coronation in 1937, as well as a series of miniature Scottish books bound with cloth tartan under the name "Thistle Library".
'Clan Tartan' Series



'Masquerade' Series

'Thistle' Playing Cards


Goodall's 'Colonials'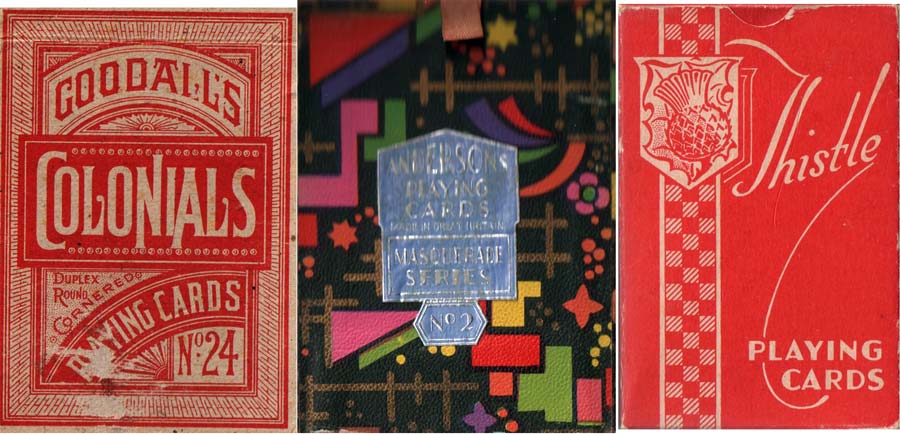 Plastic & Miniature Playing Cards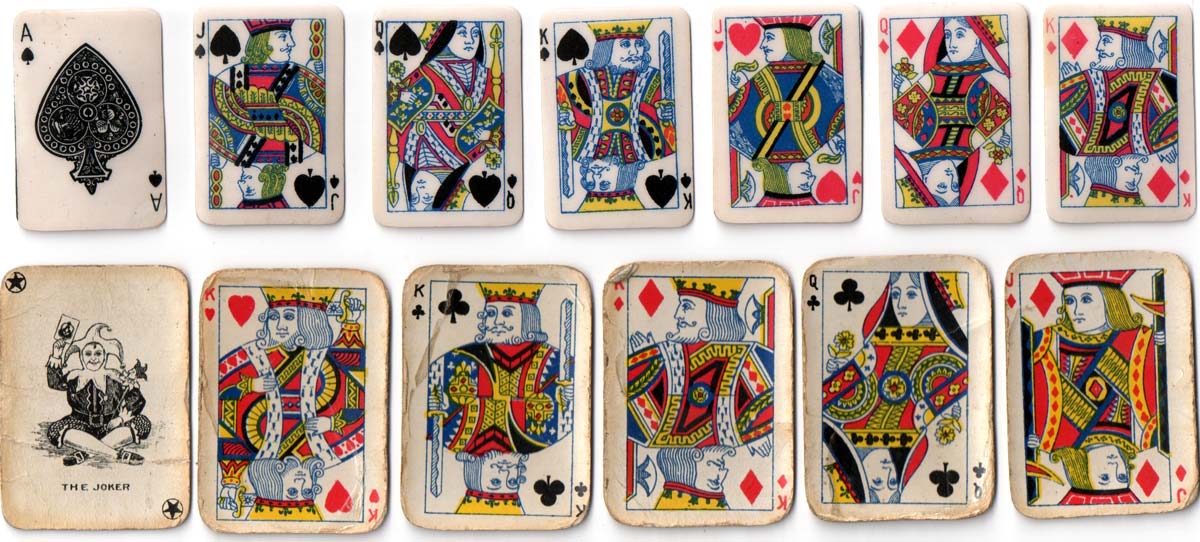 ---

Member since February 01, 1996
View Articles
Curator and editor of the World of Playing Cards since 1996. He is a former committee member of the IPCS and was graphics editor of The Playing-Card journal for many years. He has lived at various times in Chile, England and Wales and is currently living in Extremadura, Spain. Simon's first limited edition pack of playing cards was a replica of a seventeenth century traditional English pack, which he produced from woodblocks and stencils.