Published August 28, 2015
Updated April 30, 2022
Army Health Promotion
Health Promotion playing cards issued by the British Army with cartoons about army life and information on where to get health advice.
Issued by the British Army in 2011, this deck of playing cards was handed out to recruits. It contains 52 cards divided into hearts, clubs, diamonds and spades, each with a different cartoon about army life, involving humour about masculinity, drinking or drug awareness, but also imparting a health message such as "Hands on Survival - Check for Lumps", "Fit to Fight" and "Don't be your own worst enemy!" Packs come with two jokers bearing information on where to get health advice and help. The cards are in the style of American 'Stag Party' pin-up decks from the 1950s with naughty or suggestive cartoons for men only, often involving doctors, nurses and honeymooners.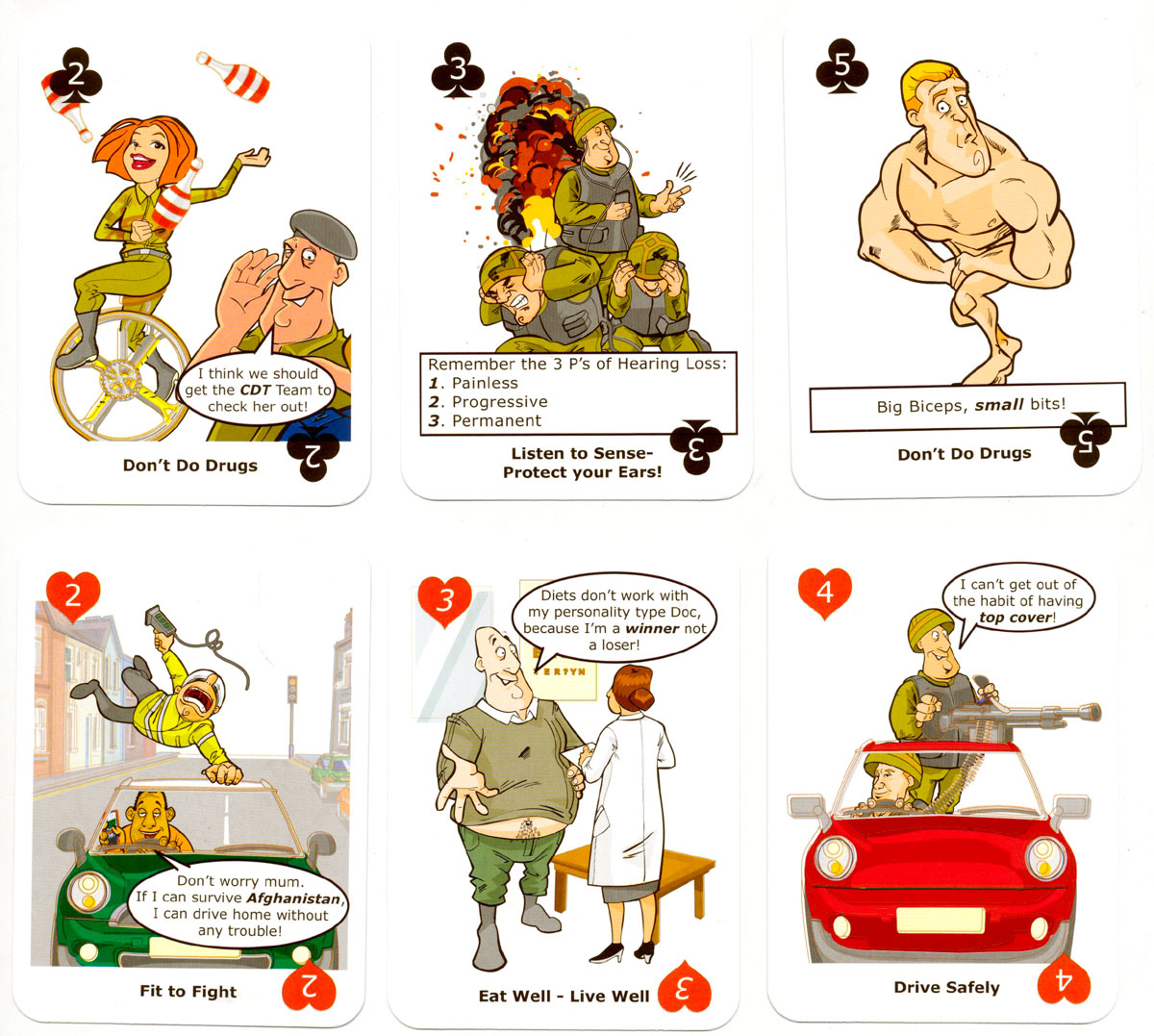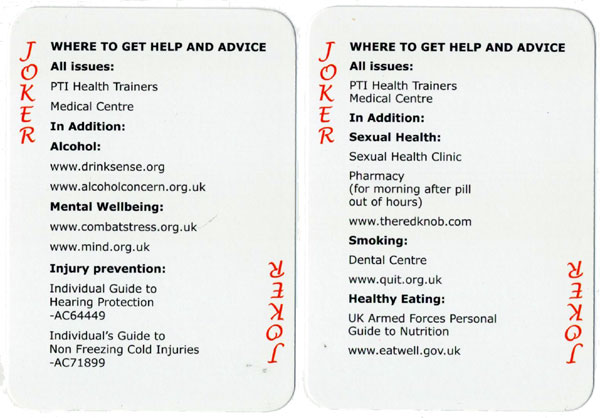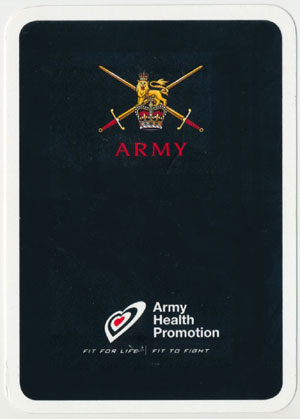 ---
'Stag Party' pack, 1953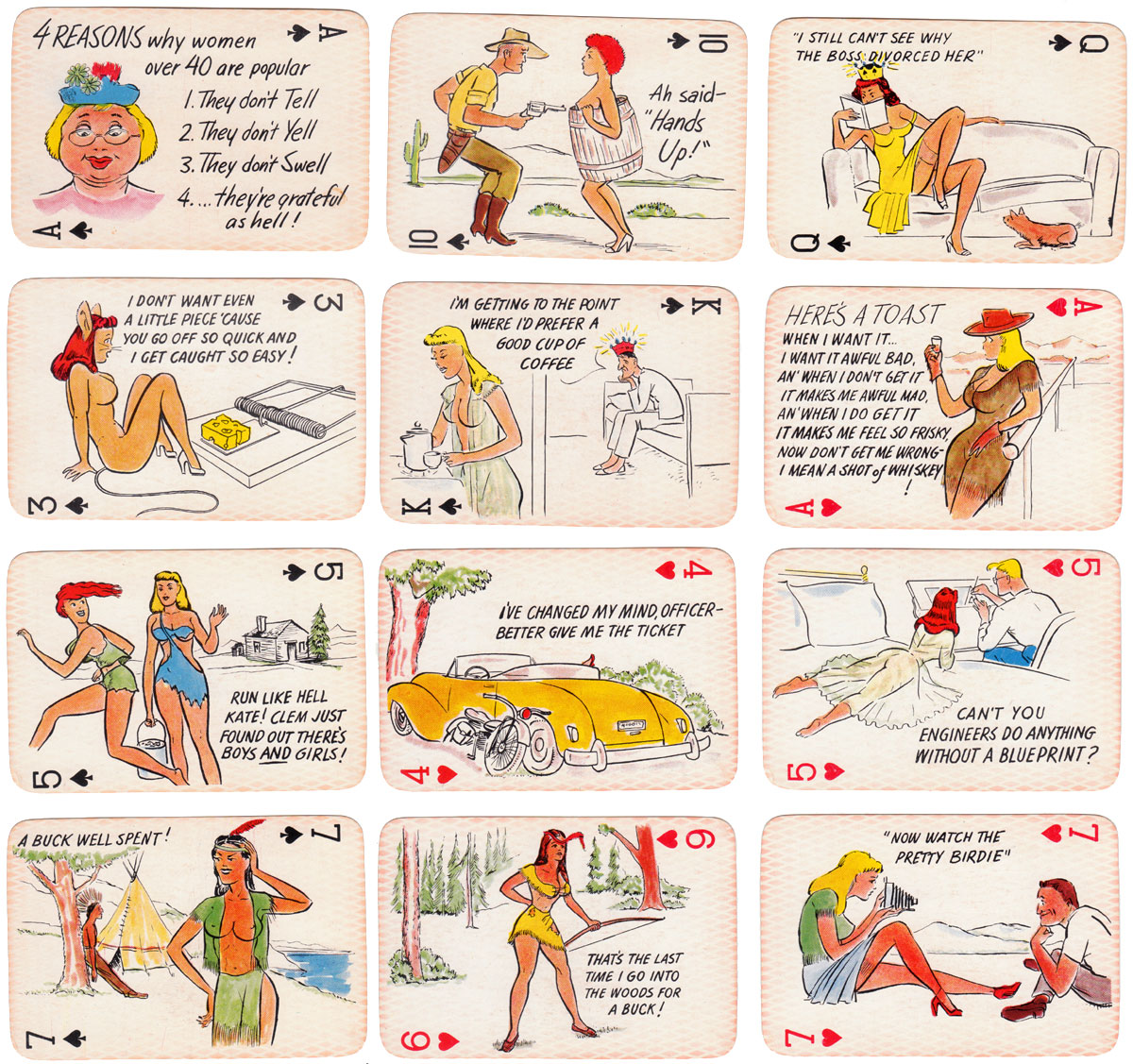 ---
Member since February 01, 1996
View Articles
Curator and editor of the World of Playing Cards since 1996. He is a former committee member of the IPCS and was graphics editor of The Playing-Card journal for many years. He has lived at various times in Chile, England and Wales and is currently living in Extremadura, Spain. Simon's first limited edition pack of playing cards was a replica of a seventeenth century traditional English pack, which he produced from woodblocks and stencils.