Published July 19, 2012
Updated June 25, 2022
Karl Gerich No.28
Double-ended courts based on standard English pattern but with variant colours; double-ended Joker plus Steve Davis card.
Karl Gerich No.28: "Mayday", 1989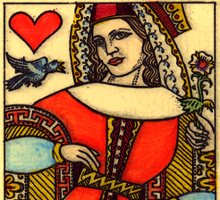 Victoria P.C.C., Bath (UK)
Karl Gerich's 28th deck, titled "Mayday Playing Cards", is a decorated version of the standard 52-card English pattern with some continental influences. Decorated versions of the English pattern had been introduced by the manufacturer De la Rue during the 19th century and imitated by other manufacturers. The plate from which these cards are made was finished on the 1st May 1989, the day Steve Davis won the World Snooker Championship, hence his inclusion as an additional card and the title of the pack. The pack also includes a double-ended joker and the early versions came in a hand-painted box with a picture of King Henry VIII ('Harrys' was the designation for cards of the second quality).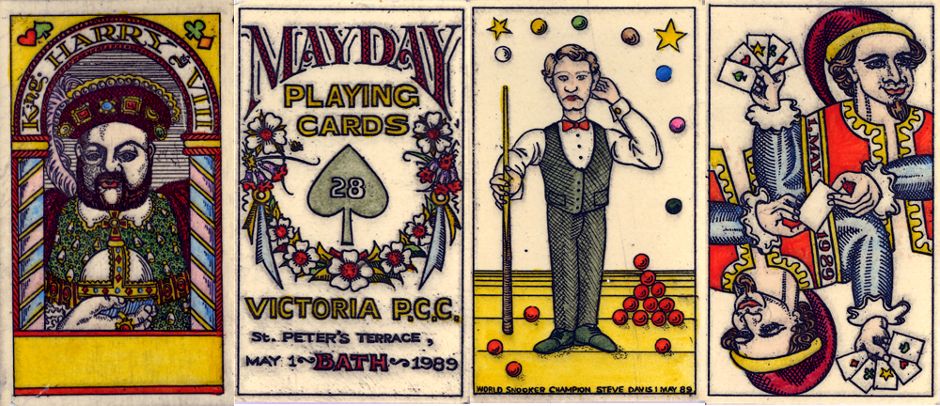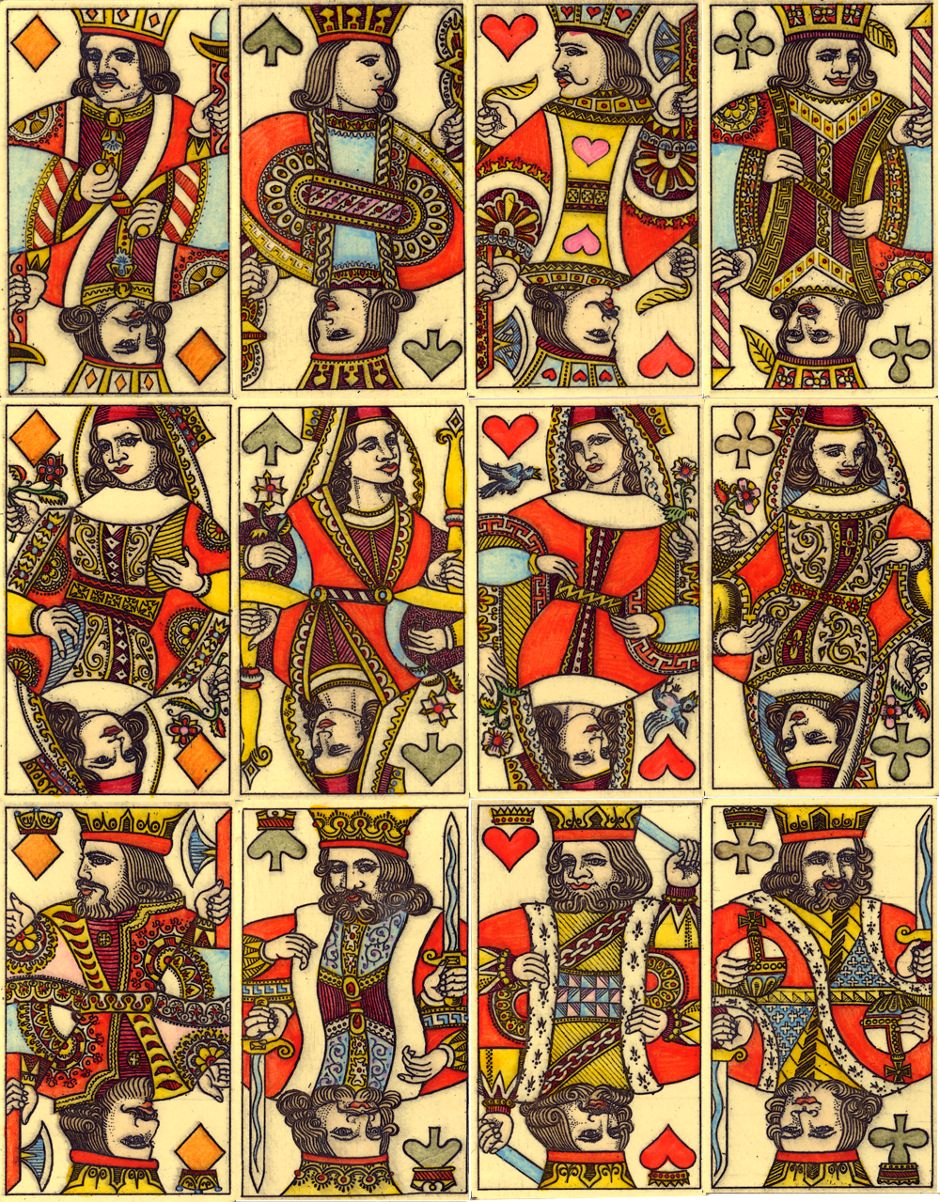 References: