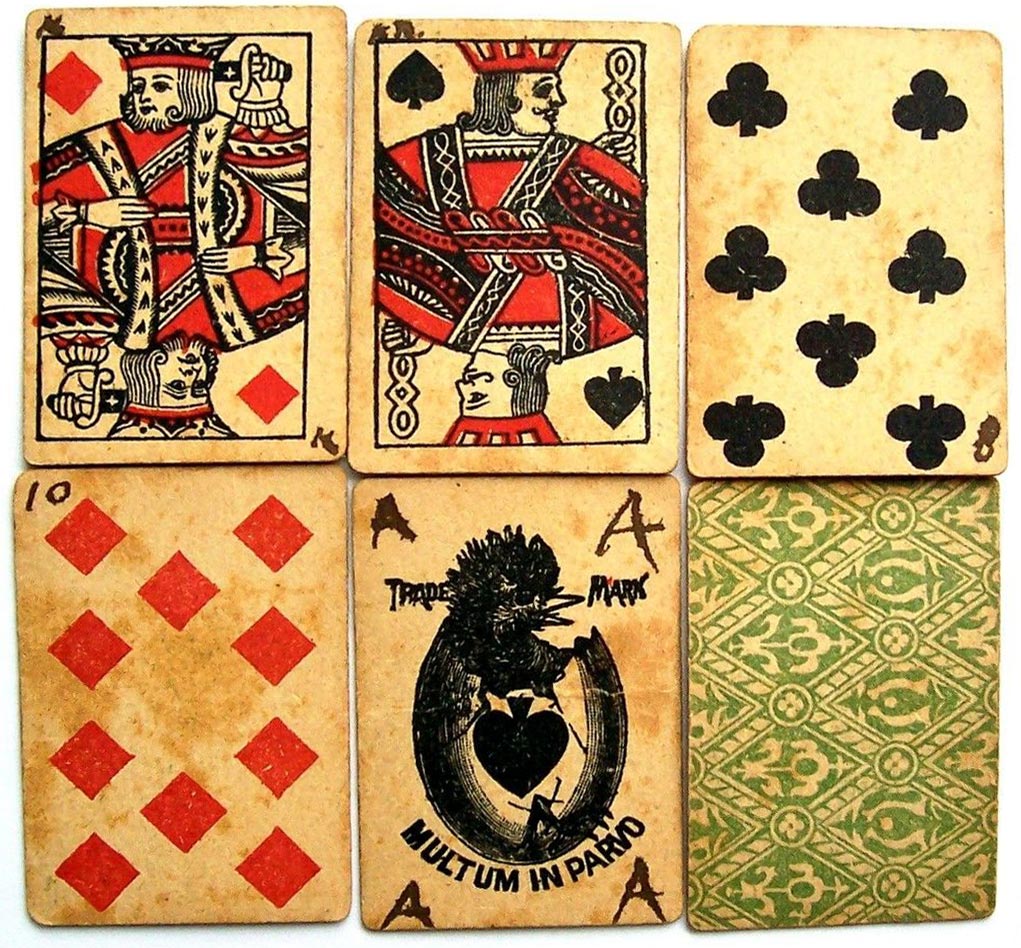 Multum in Parvo Company of 7 Water Lane, Ludgate Hill, London, was founded by descendents of Mullord Brothers in 1884. The company published a range of indoor games until 1927, which were supplied wholesale. However, they were not all card games:
Most games sold for between 6d and one shilling, but miniature packs of playing cards, one penny.
Several of the card games shown below contain the same images, repurposed to fit a different game format, particularly the Merry Families and Snap characters. For example, the same animal caricatures are seen in "Birds, Beasts and Fishes", "Consil" and "The Improved Game of Snap".
Birds, Beasts and Fishes

Consil

Some of the pictures in the above games were also used in The Improved Game of Snap►
Merry Families
At least two different versions of Happy Families are known, one featuring tradespeople, the other occupations, or professions.


Snap

Fairy Tales

Nap, or the Game of Proverbs

Four Flags

Who Buys?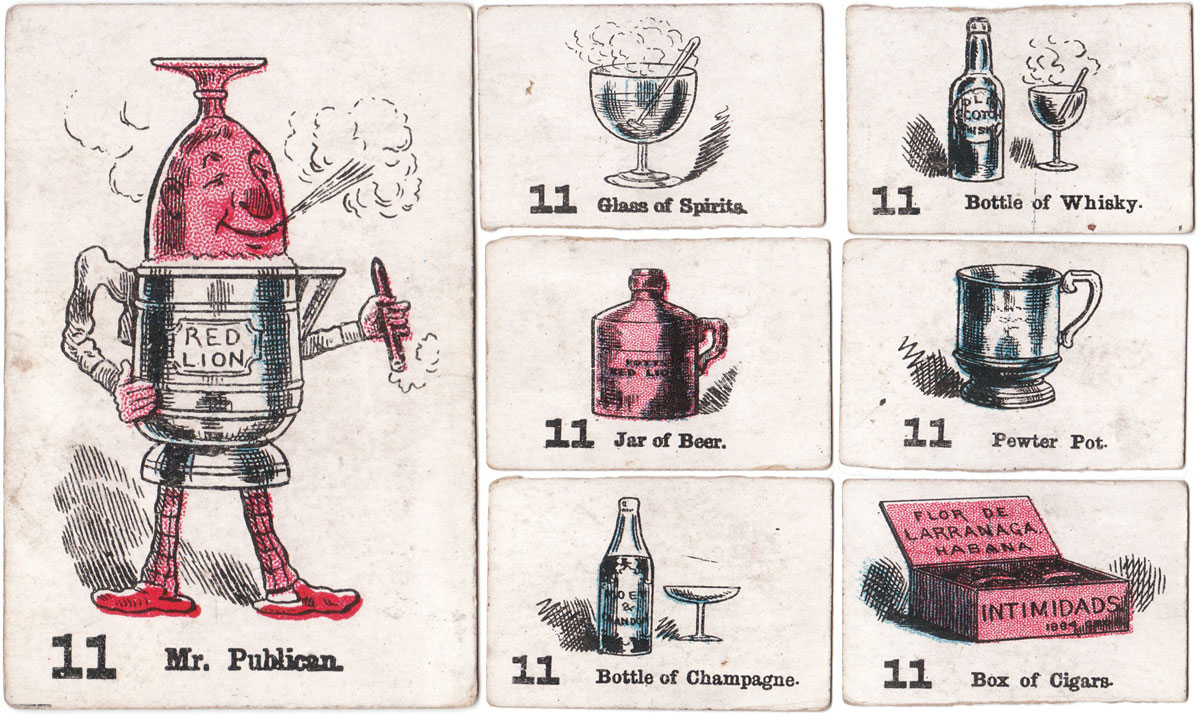 Auction Game

---