Published February 24, 2016
Updated May 01, 2022
2000 Pips Transformation
Peter Wood's "2000Pips" transformed playing cards reveal the artist's love of nature.
Peter Wood's "2000Pips" Transformation pack of playing cards (1999) comes in an edition limited to just 1000 packs worldwide. All the pips are cleverly transformed into a vibrantly colourful picture, different on each card, providing endless fascination to the beholder. We see his love of the natural world, particularly the insects, flowers and garden objects, fruits and animals, with almost scientific observation of their minute details.
The Court Cards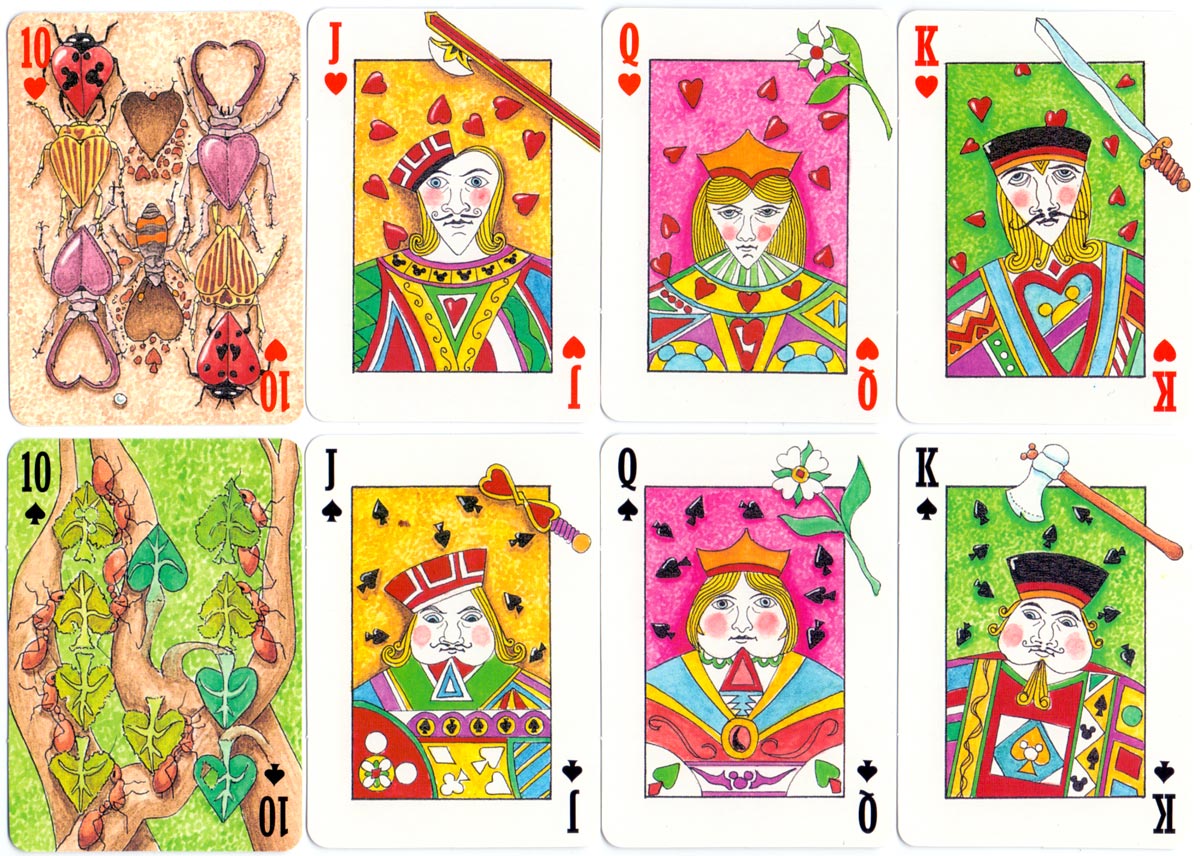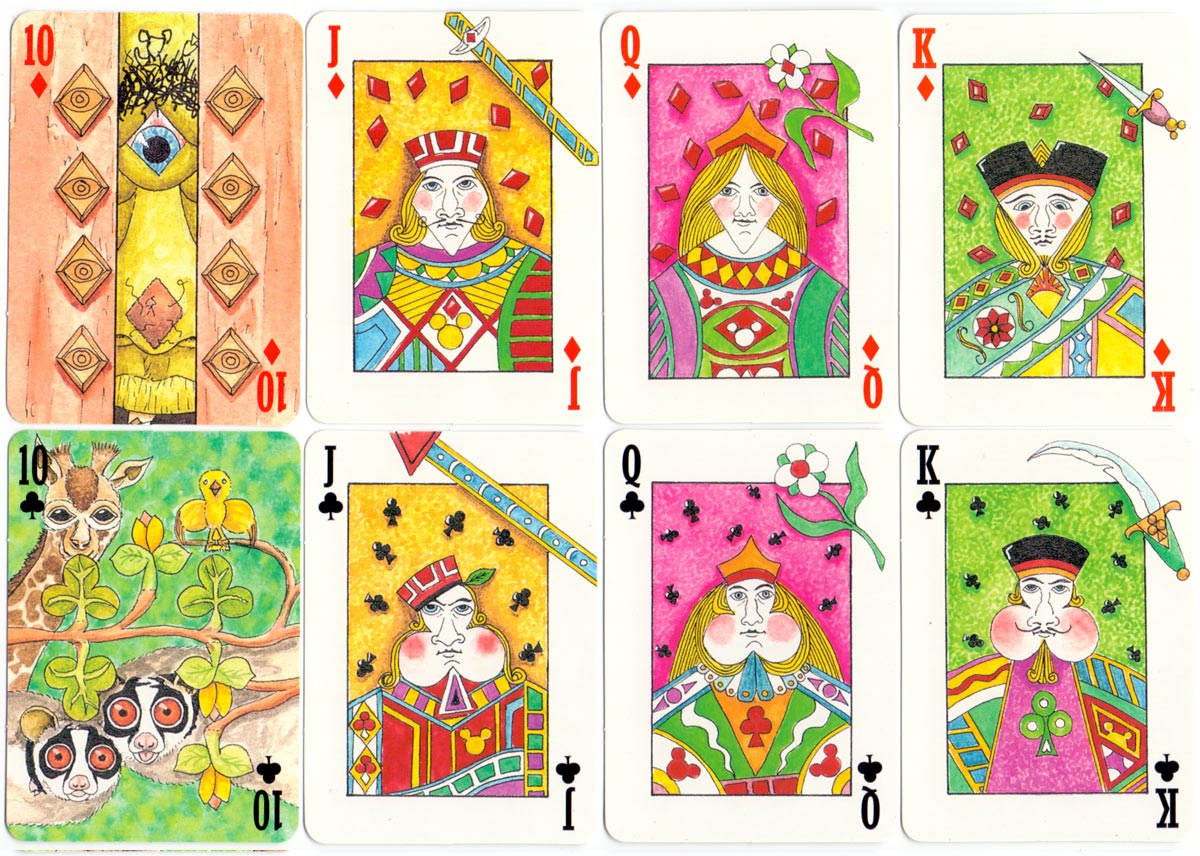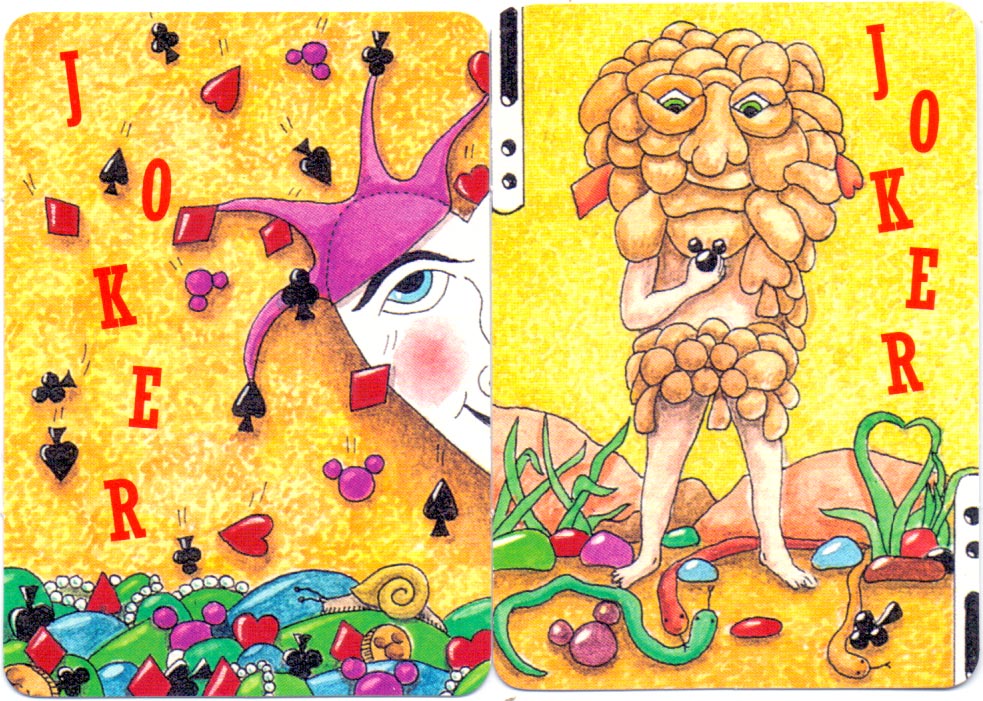 Member since February 01, 1996
View Articles
Curator and editor of the World of Playing Cards since 1996. He is a former committee member of the IPCS and was graphics editor of The Playing-Card journal for many years. He has lived at various times in Chile, England and Wales and is currently living in Extremadura, Spain. Simon's first limited edition pack of playing cards was a replica of a seventeenth century traditional English pack, which he produced from woodblocks and stencils.