"Smarter than the average bear"
Yogi Bear Snap No.6647, c 1962. Yogi Bear first appeared in "The Huckleberry Hound Show" a cartoon series made for TV by Hanna-Barbera which ran from 1958 to 1962. The show was distributed by Screen Gems part of the TV arm of Colombia Pictures and sponsored by Kelloggs. Yogi was so Popular that he was given his own show from 1960 to 1962 and was replaced on the "Huckleberry Hound Show" by a new character, Hokey Wolf.
Yogi had a companion called Boo Boo, a much younger Bear, and Yogi was always showing off to him by devising new schemes to steal picnic ("Pic-A-Nic") baskets from the tourists in Jellystone Park where they lived. Sometimes Yogi was thwarted by the park Ranger John Smith, but occasionally he was successful, proving to Boo Boo That he was "smarter than the average bear"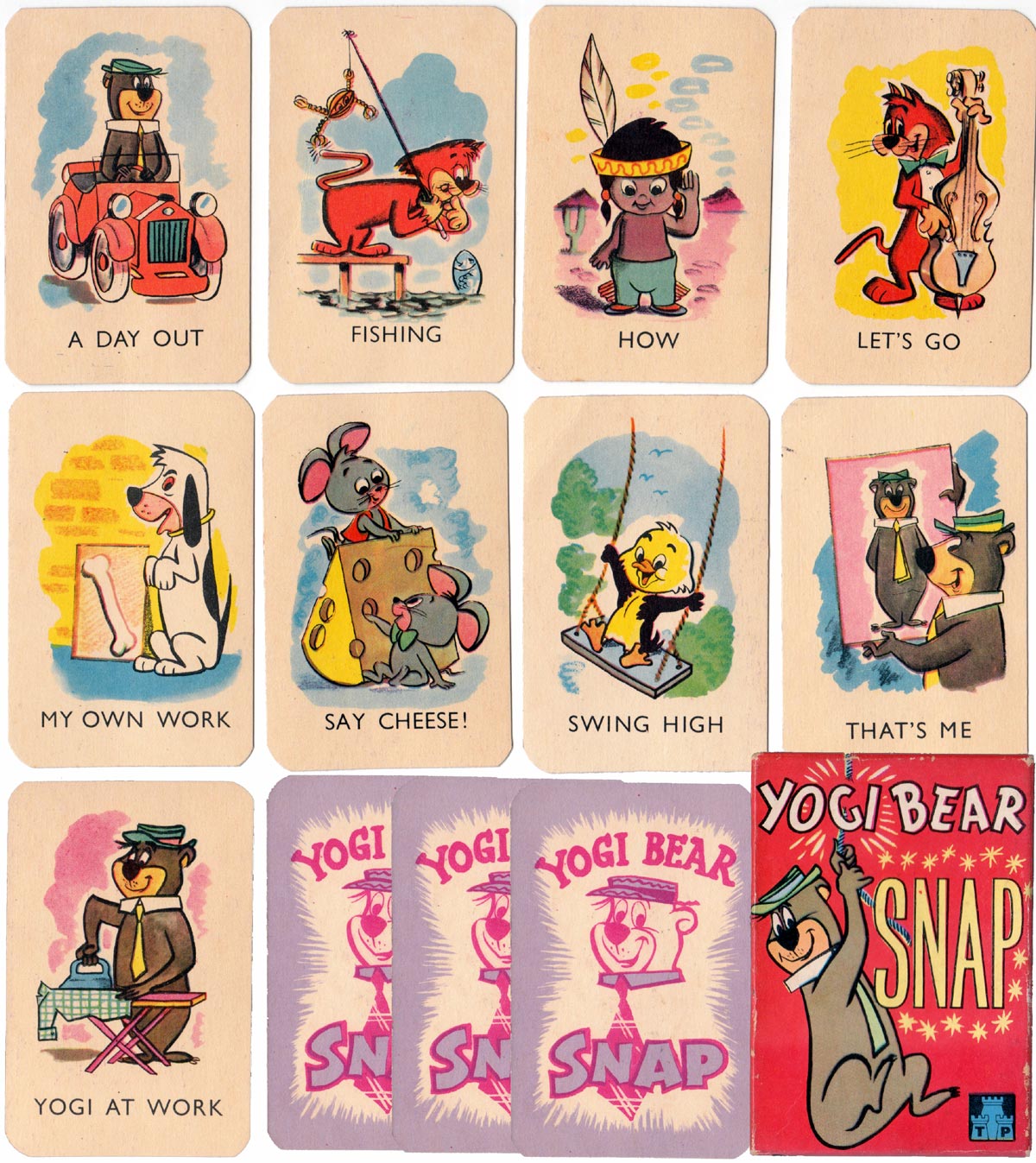 Other characters from "the Huckleberry Hound Show" appear on these cards – Mr Jinks (a beatnik cat) and Pixie and Dixie, mice (known as "meeces") together with at least one from "The Yogi Bear Show", Yakky Doodle, a miniature duck who was ably protected by Chopper the bulldog who called him his "little fella". Yogi's voice was provided by Daws Butler who also voiced Huckleberry Hound, Snagglepuss and Dixie one of the meeces. Much later, in 1988, more programmes were compiled using the stories from the original shows.