Published March 21, 2016
•
Updated November 24, 2023
Four Point
"Four Point" playing cards, a labour of love designed and illustrated by Ben Vierck, 2014
Superb hand-illustrated "Four Point" playing cards by Ben Vierck of San Francisco, California, 2014. The quality of the artist's creative output is evident in every detail of the design, including the 12 beautiful court cards, typography of the indices and lettering, suit symbol designs, the non-standard arrangement of the pips on the numeral cards and the tuck box. The original drawings were produced in charcoal and ink on heavyweight Crescent cold-press illustration board, measuring 15" x 21" (with rounded corners). The entire deck is a Labour of Love which culminated in a successful Kickstarter campaign in 2014.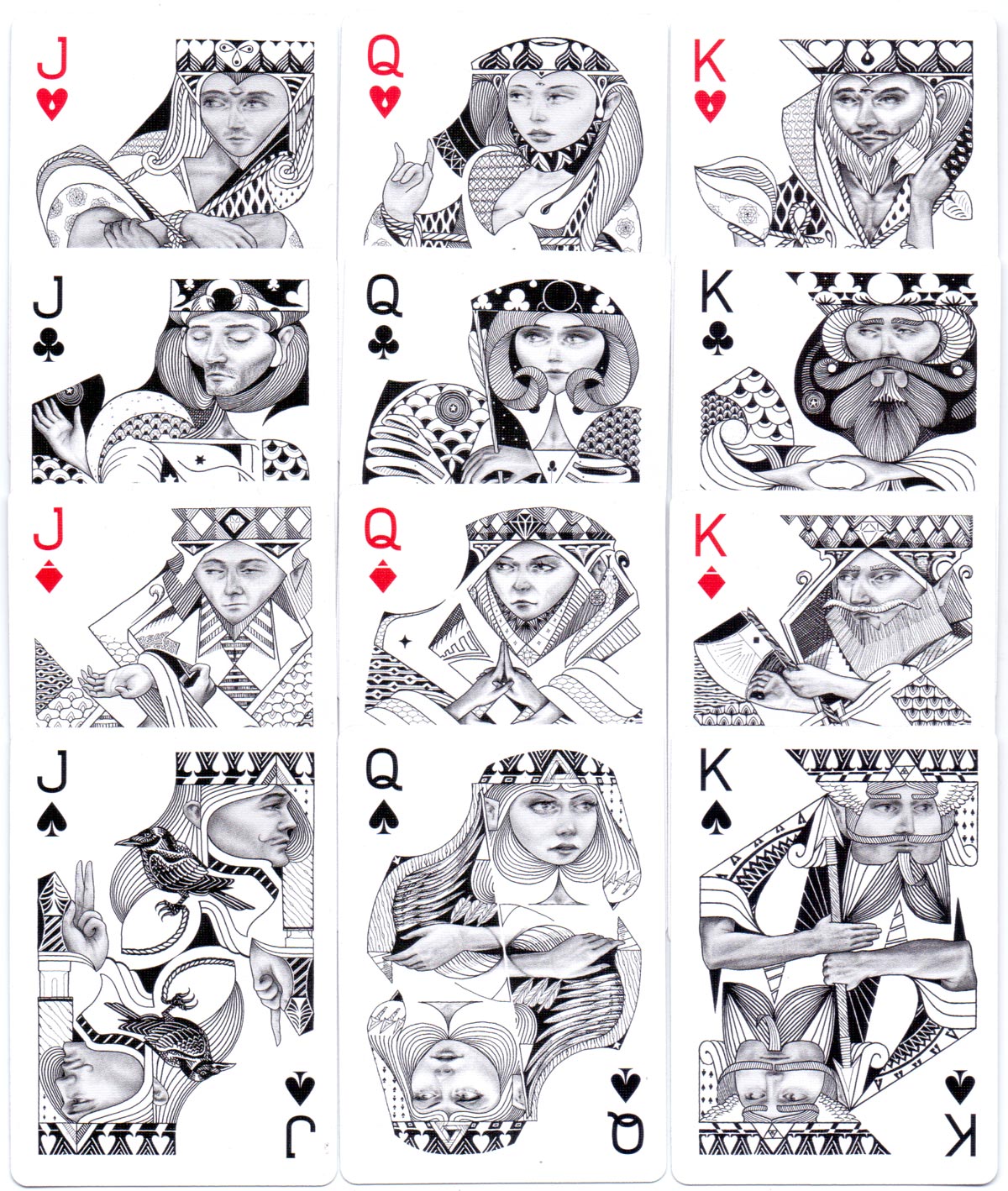 "Inspired by the intricate details of money, the subtle meanings behind ancient symbols, yoga mudras, and the semantic power of graphic design, I sought to create something completely unique. First I wrote a complete backstory, detailing the relationships and symbolism behind each suit and court card. Then I incorporated it all into the imagery, leaving it to be discovered and interpreted by the player. Each card was illustrated by hand in charcoal and ink, and offered as top-tier Kickstarter rewards to help fund the production of the deck." © Ben Vierck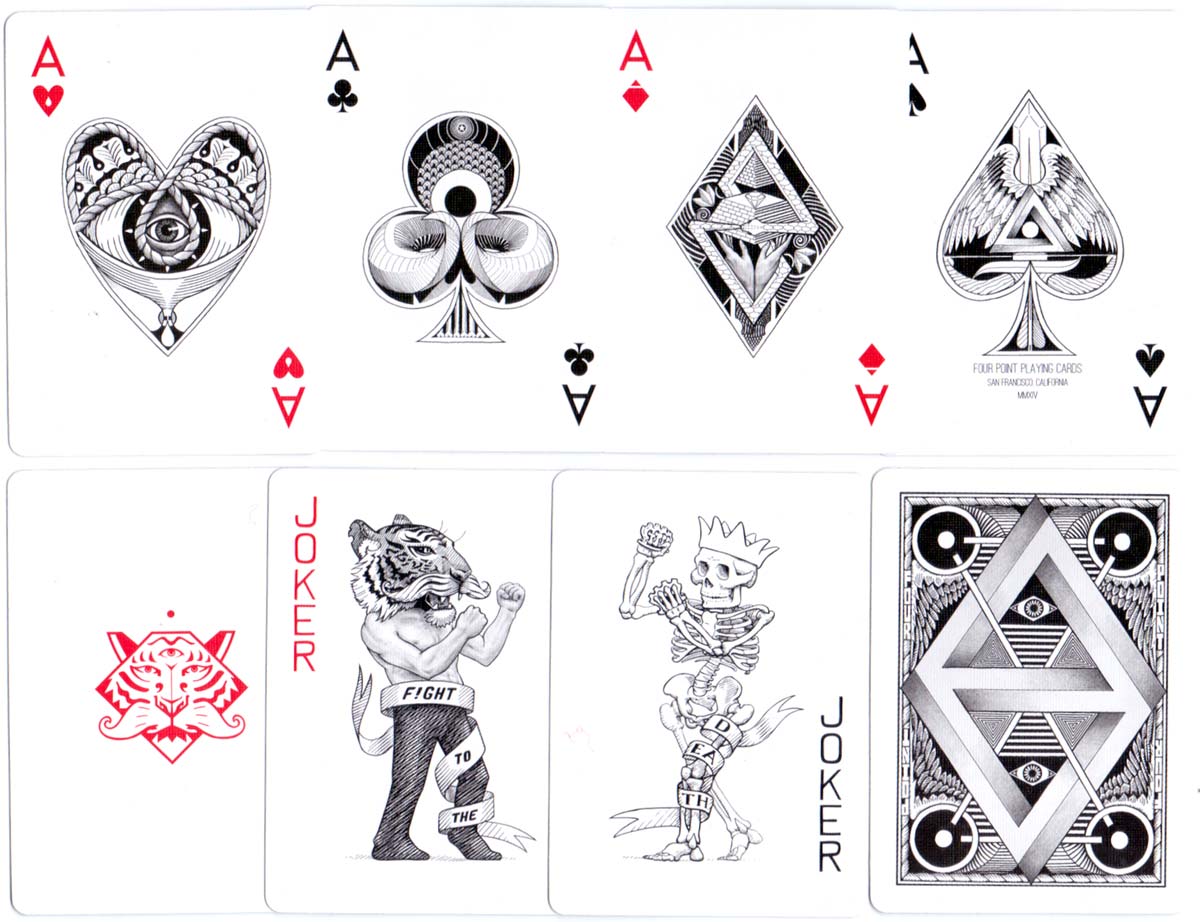 Four Point playing cards are available in two versions, White and Mint. The Mint Edition features money-inspired green and black on a parchment field, using high quality Bicycle-grade paper with an embossed finish.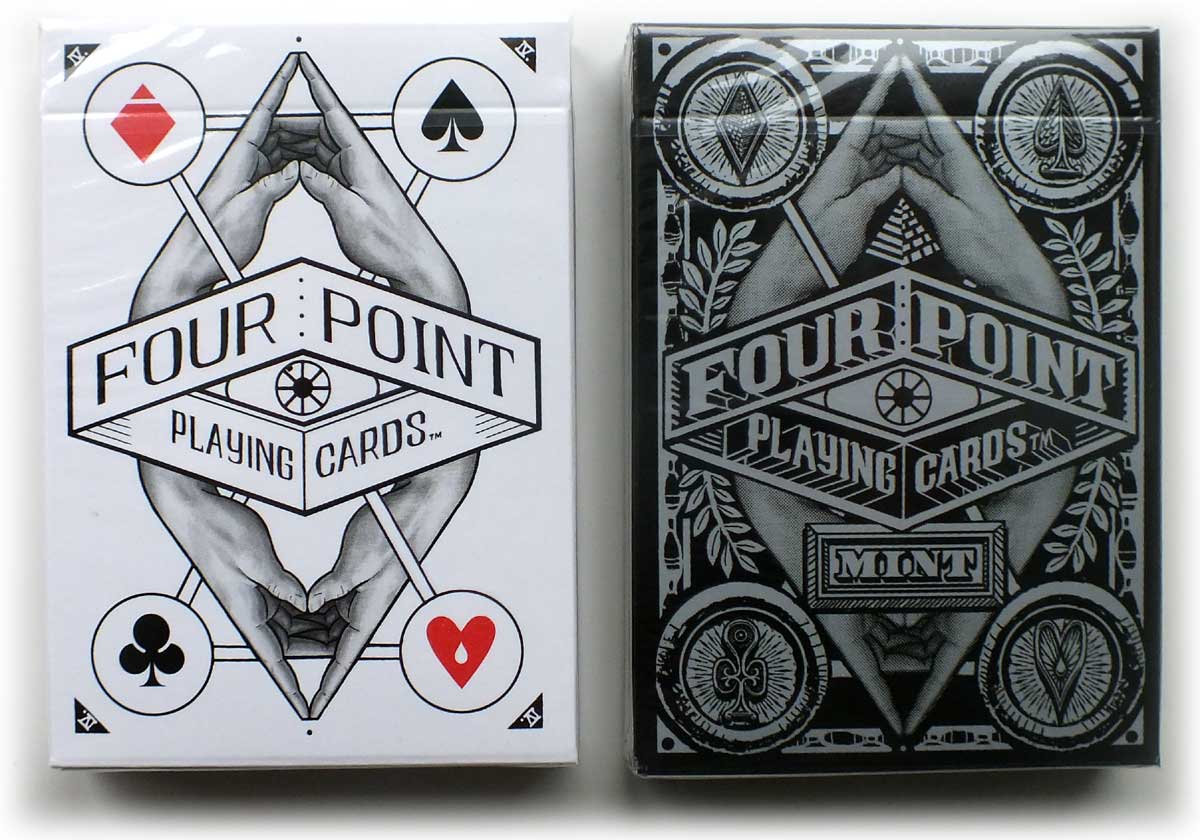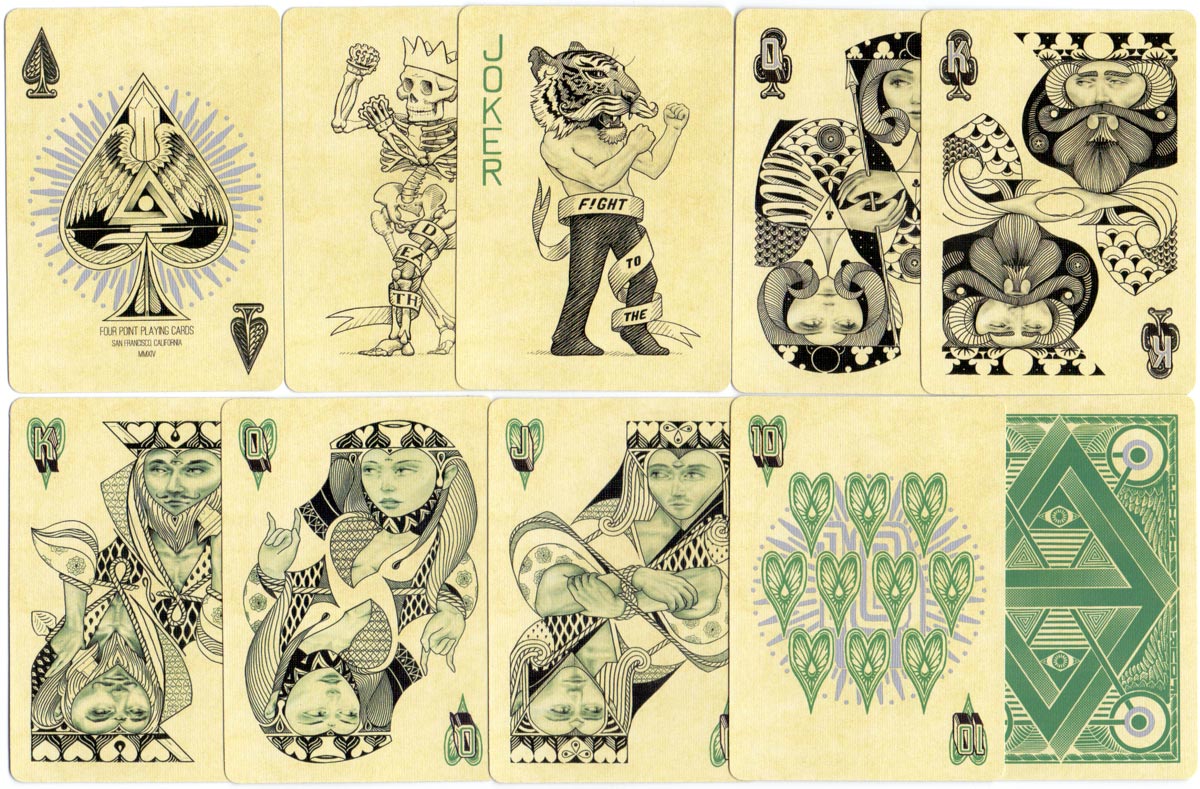 Member since February 01, 1996
Founder and editor of the World of Playing Cards since 1996. He is a former committee member of the IPCS and was graphics editor of The Playing-Card journal for many years. He has lived at various times in Chile, England and Wales and is currently living in Extremadura, Spain. Simon's first limited edition pack of playing cards was a replica of a seventeenth century traditional English pack, which he produced from woodblocks and stencils.