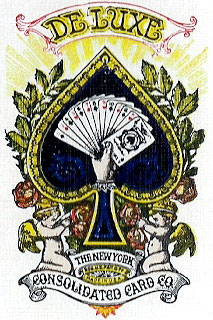 The De Luxe No.142 brand of playing cards was introduced around 1921 by the New York Consolidated Card Company. This Bridge size deck came with a multi-coloured Ace of Spades featuring a fan of cards inside a Spade suit sign, and two cherubs at the base, and a coloured Joker, inside a luxury box with a vivid ornamental back design. It proved to be NYCCC's most popular deck in this size. Both the wide and narrow versions of the De Luxe deck are gold edged.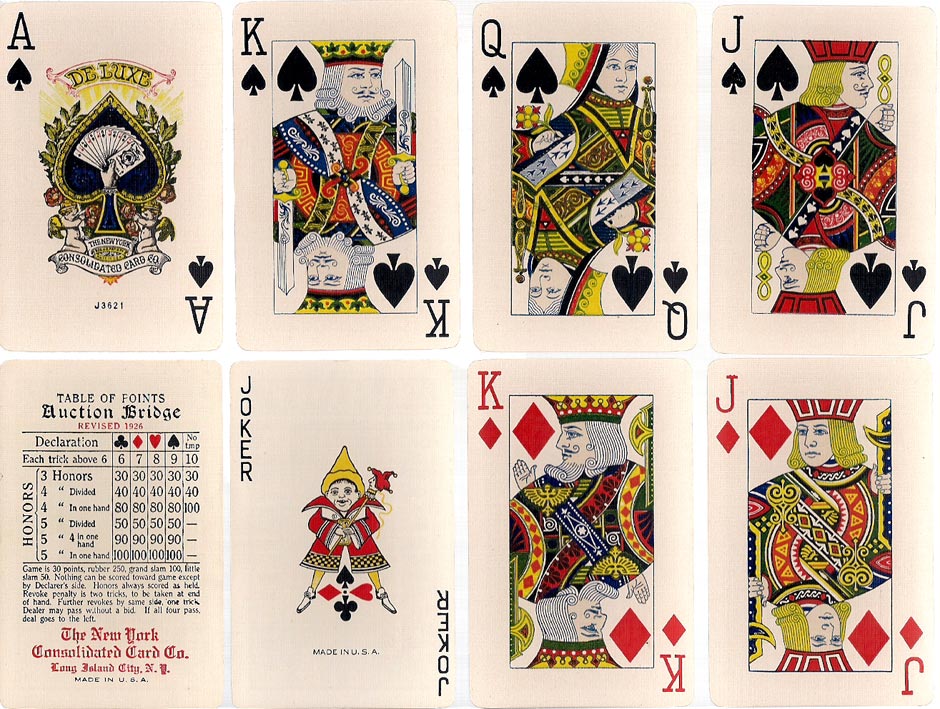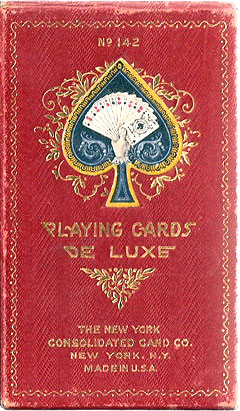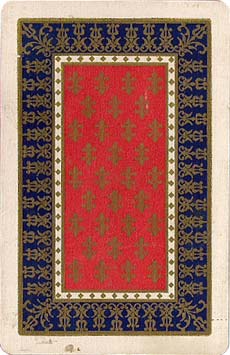 The De Luxe No.142 brand was quite popular with the result that many specimens of the decks have survived. It is not known exactly when the brand was discontinued but the latest date of issue would probably be 1930 when NYCC merged with the Andrew Dougherty Playing Card Company and produced cards under the name of Consolidated-Dougherty Playing Card Company until 1962.
The back design is just one of many that were used for the brand, some of which were pictorial and some Arabesque.
"De Luxe No.142" Wide Size
Slighty earlier a wide size version of De Luxe No.142 had been published, in c.1920, with a similar Ace of Spades and Joker, but which was never very popular. The narrow version shown above was issued shortly afterwards.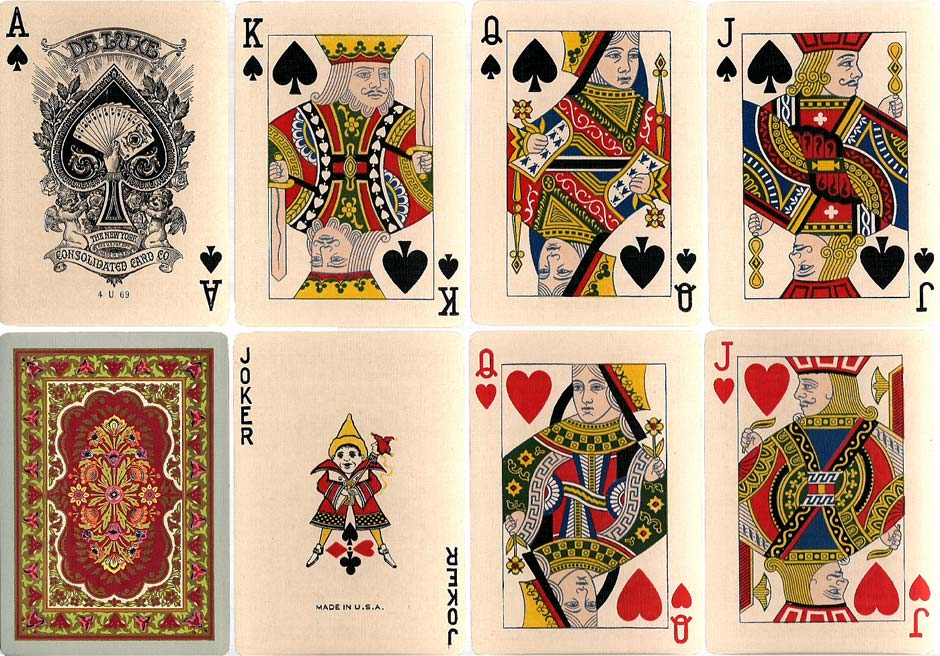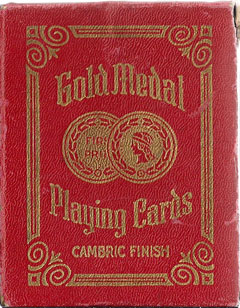 The "Cambric Finish" mentioned on the box was a sort of fabric texture applied to the cards which improved their handling qualities. It has also been seen on NYCCC's "Bee" brand. The box containing the wide deck is intriguing. It looks "generic" and was probably used for several different brands. One gets the impression that from the outset, NYCCC did not intend to go very far with the wide version. Hence, they never made up its own particular box.
---