Published June 25, 2015
•
Updated November 24, 2023
Revelation Playing Cards
"Revelation" playing cards illustrated by Michael Messer
The deck's title, "Revelation", suggests a biblical theme. The illustrations on the court cards, ace of spades, back design and tuck box are a play on medieval stained-glass windows and the vestments of church clergy, with figures portrayed as catacomb skeletons inside the mandorlas familiar from religious art. The jokers are ghoulish winged devils ready to spring from their pedestals. The entire colour scheme is reduced to a minimalist red and black only, namely crimson as blood, black as iron and white as virgin snow, which of course corresponds to the two suit colours and works well with the artwork. The deck was illustrated by Michael Messer and produced by Blake Brenneman II.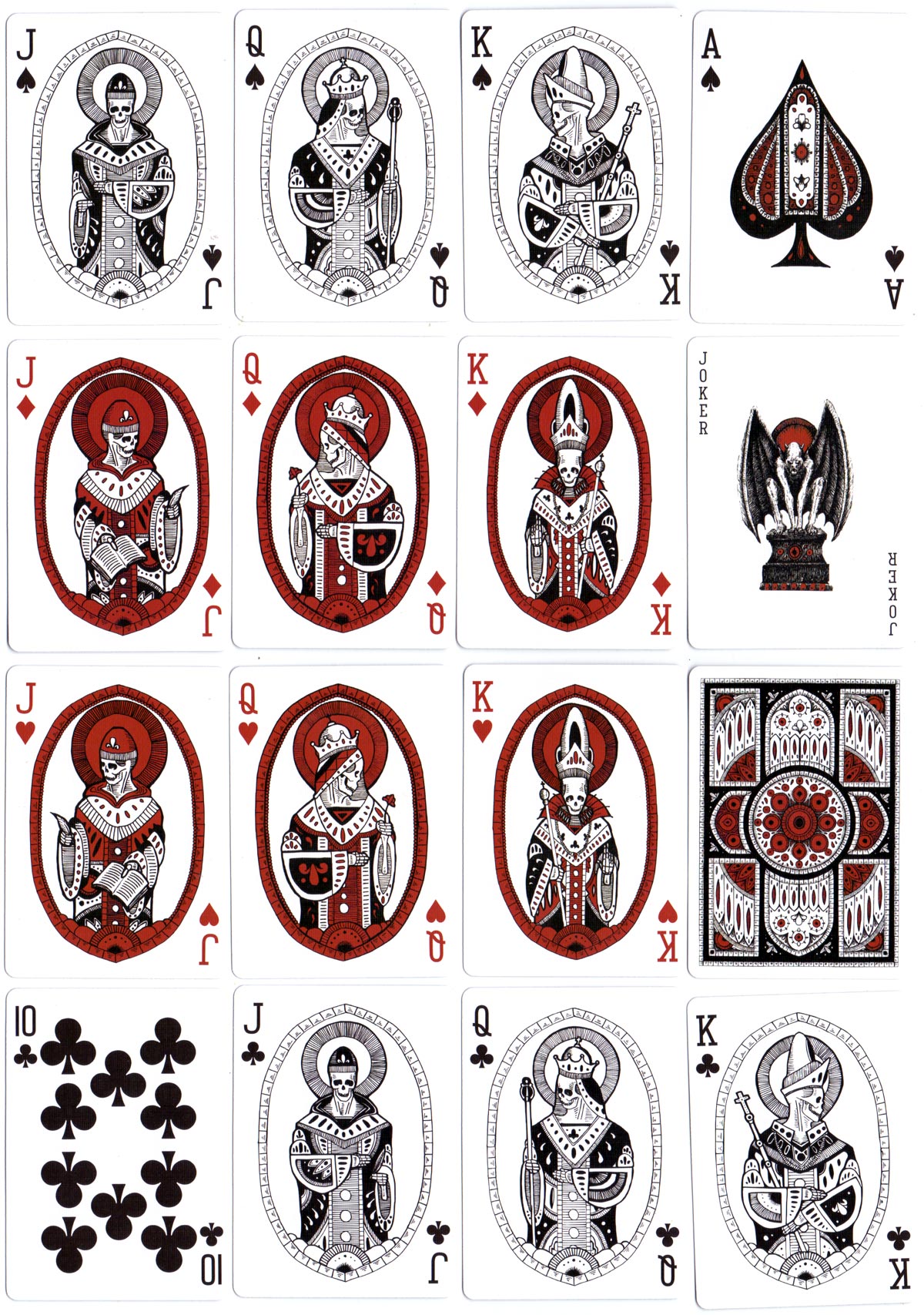 The deck comes in a well-presented tuck box with a perforated security seal.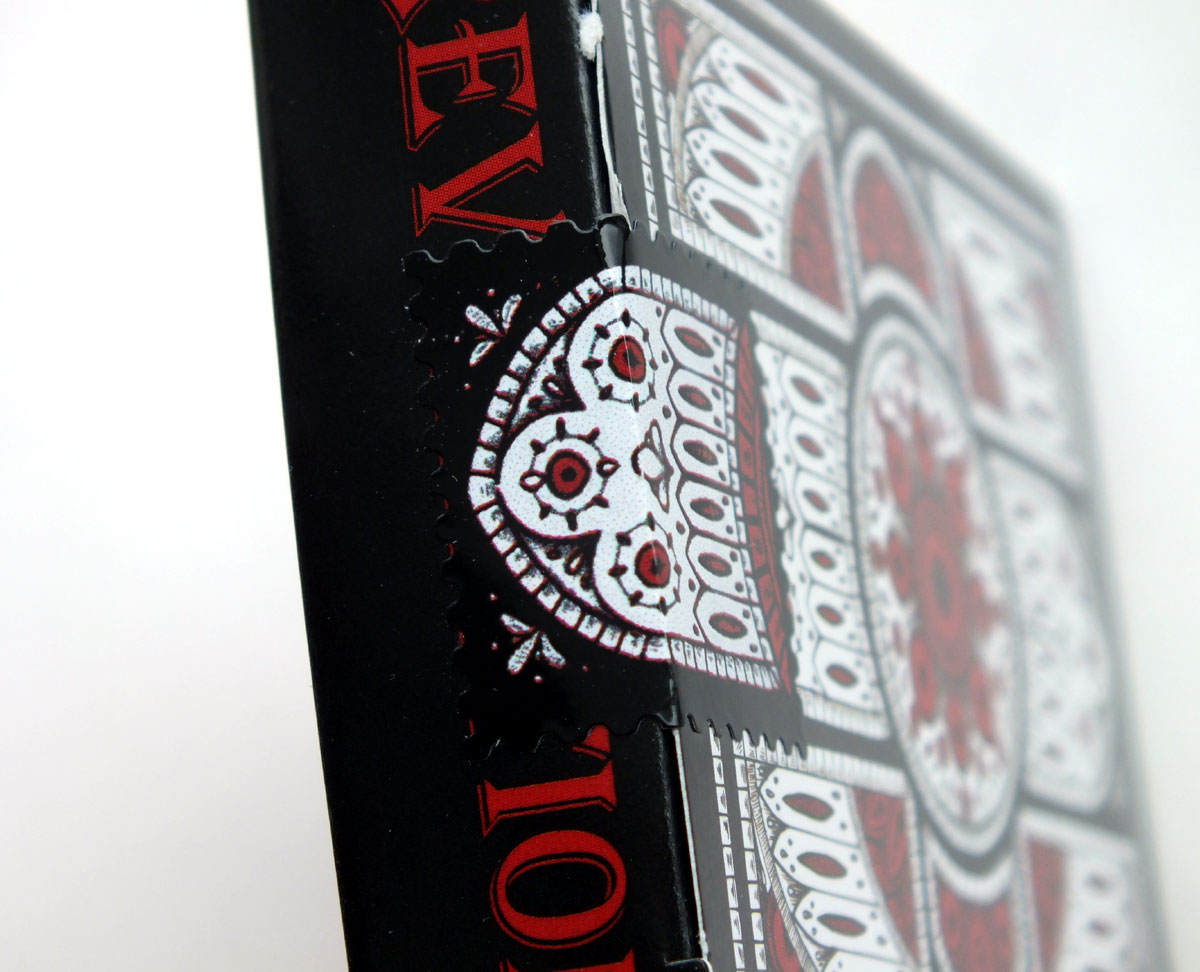 Copies of the deck are available from the Art of Play website, where additional information can be found.
Member since March 15, 1997
Adam has been involved in developing the site as well as reviewing new decks and conducting research. He is particularly interested in innovation, Kickstarter and East Asian cards. He is a member of the IPCS and webmaster of the EPCS.