Published April 08, 2015
Updated May 23, 2022
Bicycle Butterfly
Bicycle Butterfly playing cards from RSVP Magic with artwork by 'Lotrék' and printed by USPCC, 2012.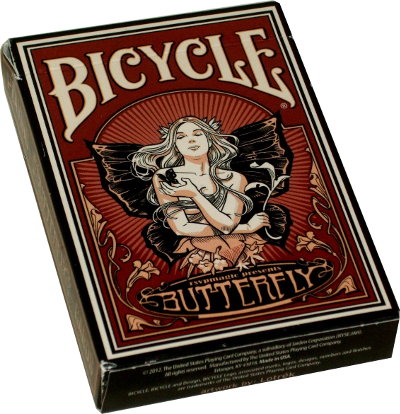 Bicycle 'Butterfly' playing cards from RSVP Magic with original fairy-fantasy artwork by 'Lotrék', printed by USPCC, 2012. The court cards are depicted as human butterflies and the suits are colour-coded with two tones: light green or orange. The 'butterfly' theme is carried into the ace of spades, joker (not shown), box and back design. The deck is intended for magicians and cardists but is suitable for normal use as well. Lotrek has designed several decks which have been successfully funded on Kickstarter.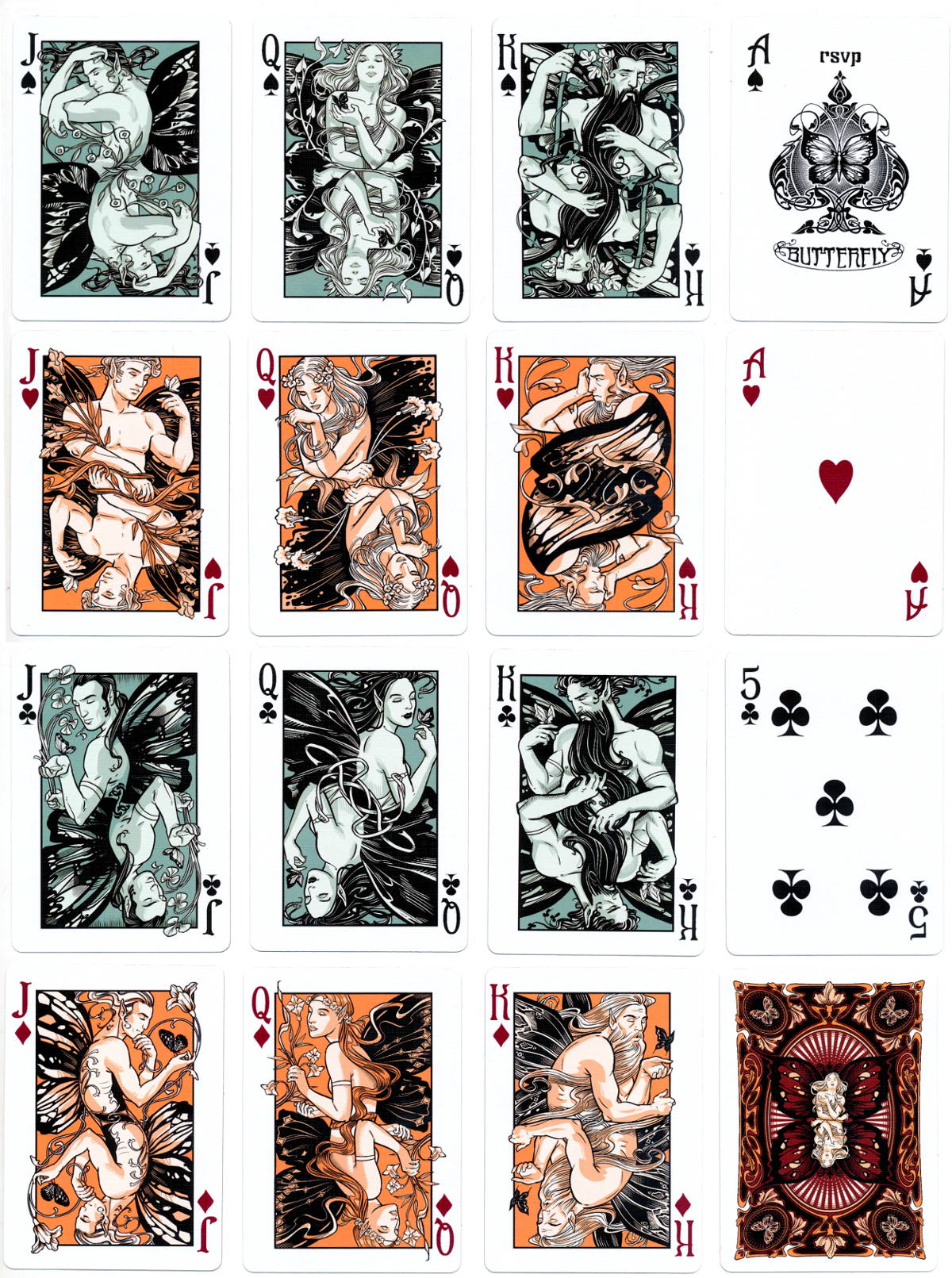 Member since March 02, 2012
View Articles
I have adored playing cards since before I was seven years old, and was brought up on packs of Waddington's No 1. As a child I was fascinated by the pictures of the court cards.
Over the next fifty years I was seduced by the artwork in Piatnik's packs and became a collector of playing cards.
Seeking more information about various unidentified packs I discovered the World of Playing Cards website and became an enthusiastic contributor researching and documenting different packs of cards.
I describe my self as a playing card archaeologist, using detective work to identify and date obscure packs of cards discovered in old houses, flea markets and car boot sales.