Promotional deck for the Austrian People's Party (ÖVP) which carries the slogan "Wir sichern Österreichs Zukunft in Europa" which translates as "We secure the future of Austria in Europe". The party's website states that the principles governing their approach to society and politics are based on the Christian commitment to the dignity of the human being. The indices are in German (B,D,K) and the courts and jokers all carry caricatures of (then) politicians from the Austrian People's Party (ÖVP).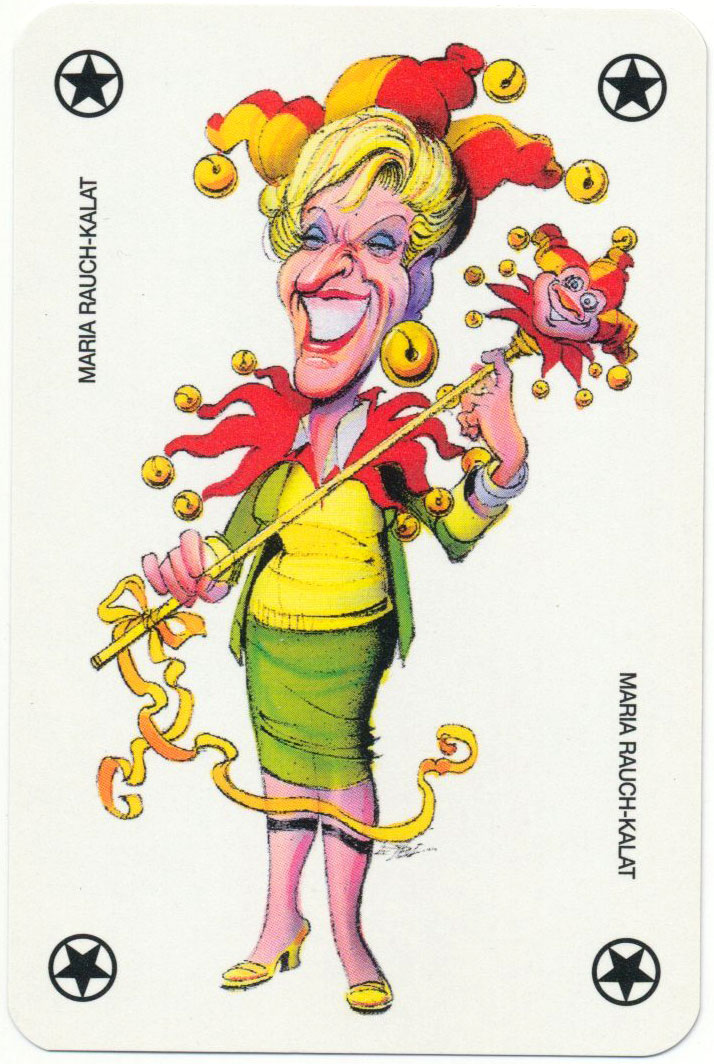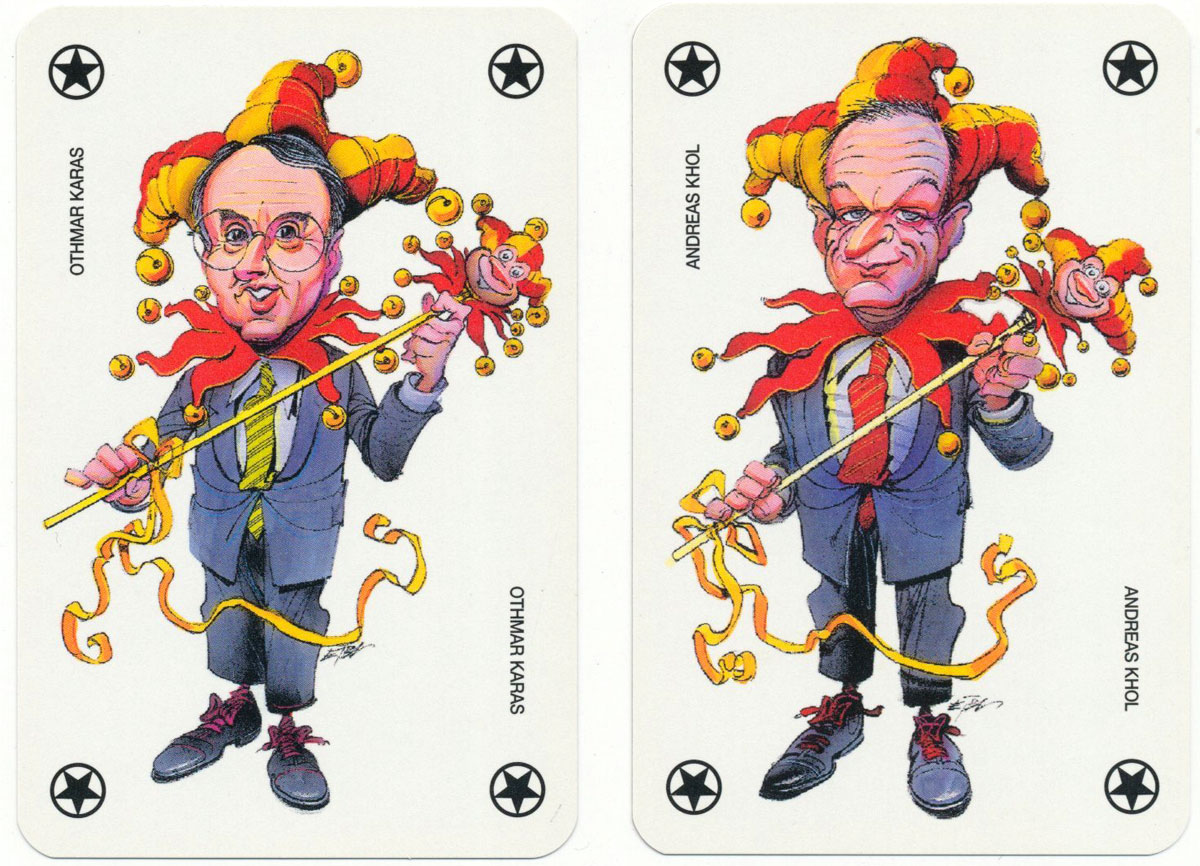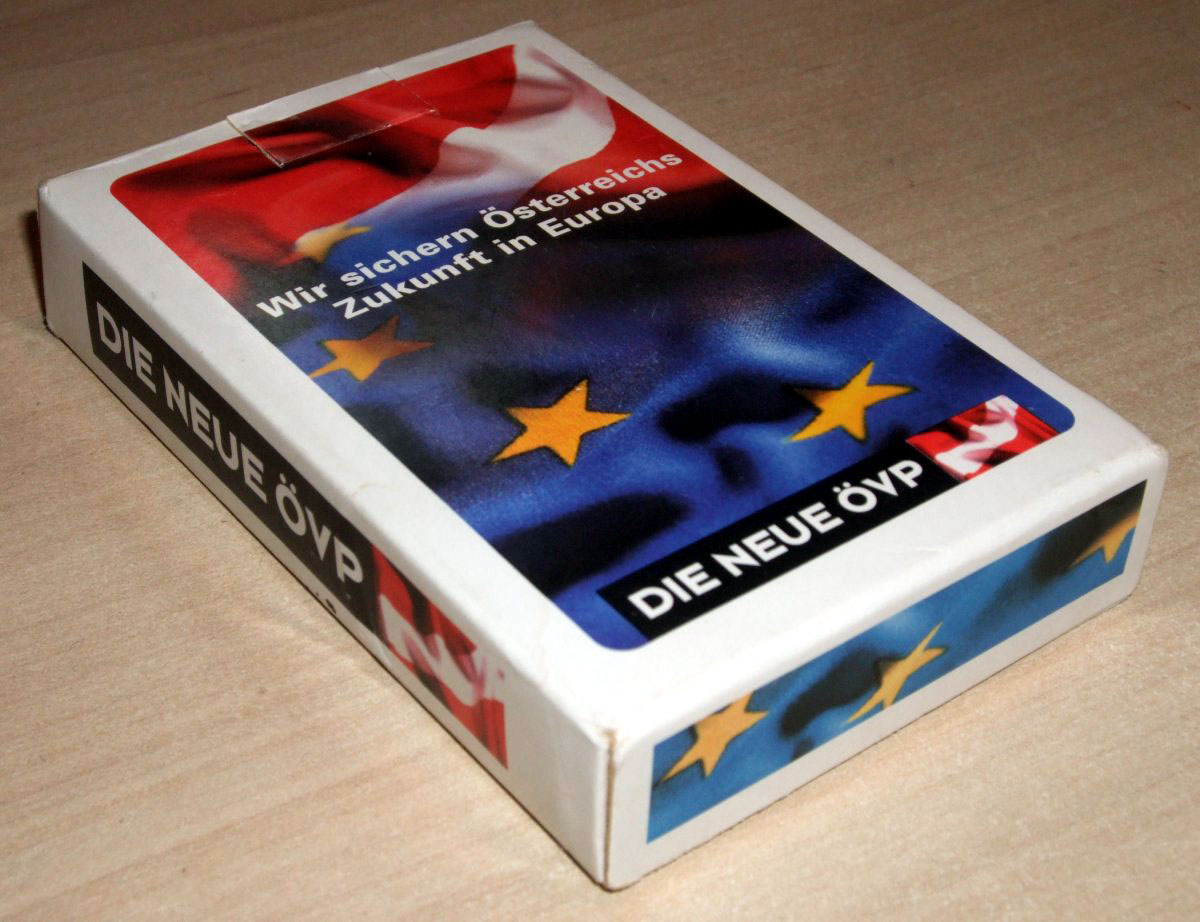 The Austrian People's Party was founded immediately following the reestablishment of the Federal Republic of Austria in 1945, and since then has been one of the two largest Austrian political parties with the Social Democratic Party of Austria (Wikipedia)
Member since March 02, 2012
View Articles
I have adored playing cards since before I was seven years old, and was brought up on packs of Waddington's No 1. As a child I was fascinated by the pictures of the court cards.
Over the next fifty years I was seduced by the artwork in Piatnik's packs and became a collector of playing cards.
Seeking more information about various unidentified packs I discovered the World of Playing Cards website and became an enthusiastic contributor researching and documenting different packs of cards.
I describe my self as a playing card archaeologist, using detective work to identify and date obscure packs of cards discovered in old houses, flea markets and car boot sales.