Toy playing cards are often found inside Christmas crackers along with party hats, puzzles, gifts and festive jokes. Christmas crackers were first made in about 1845-1850 by a London sweet maker called Tom Smith. His sons developed the business and sourced a range of gifts including false teeth, rings, etc to put inside the crackers which became a popular Christmas tradition.
If you are lucky enough to find some playing cards in your cracker, they may look like these "Magic Poker Cards":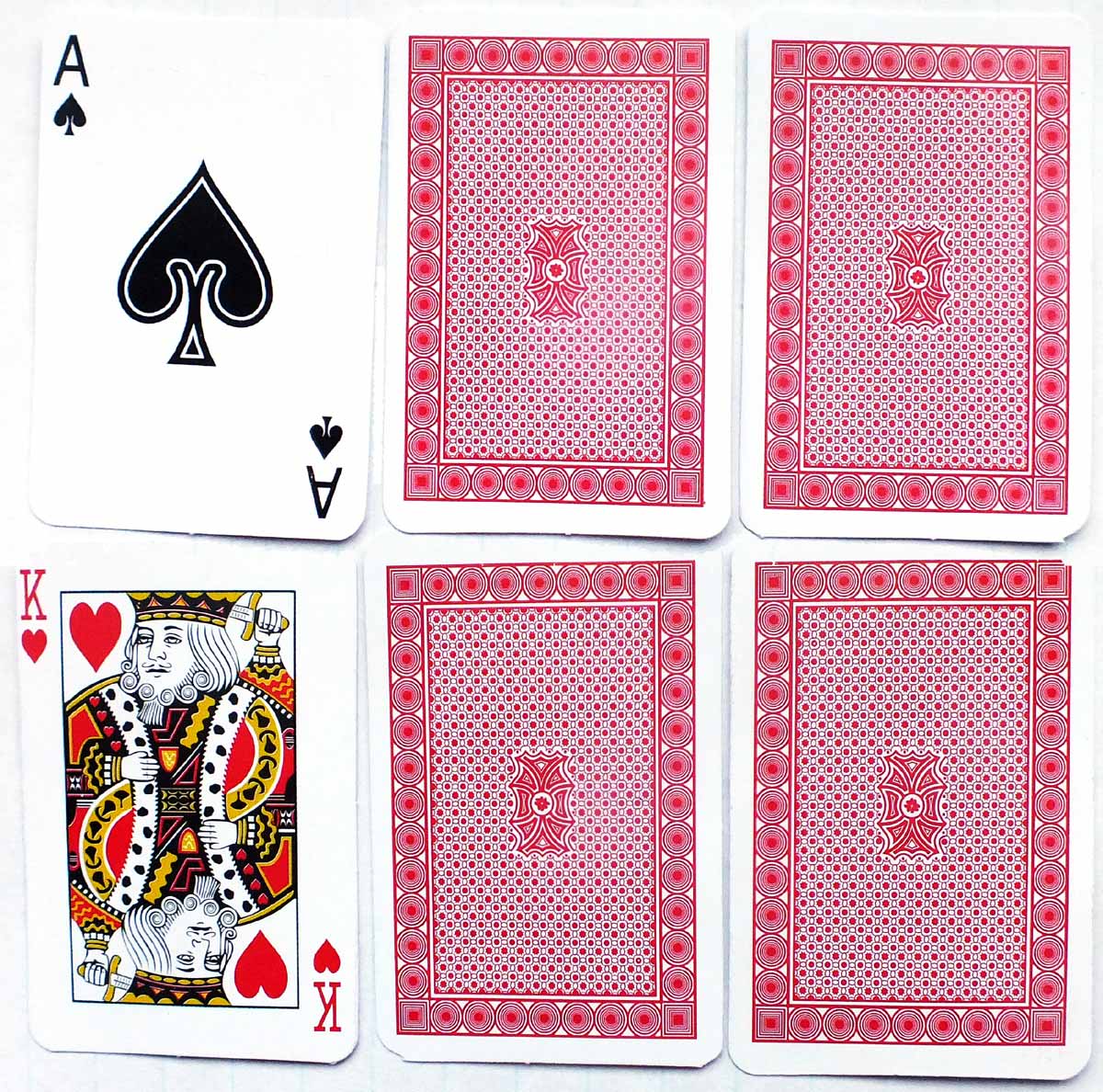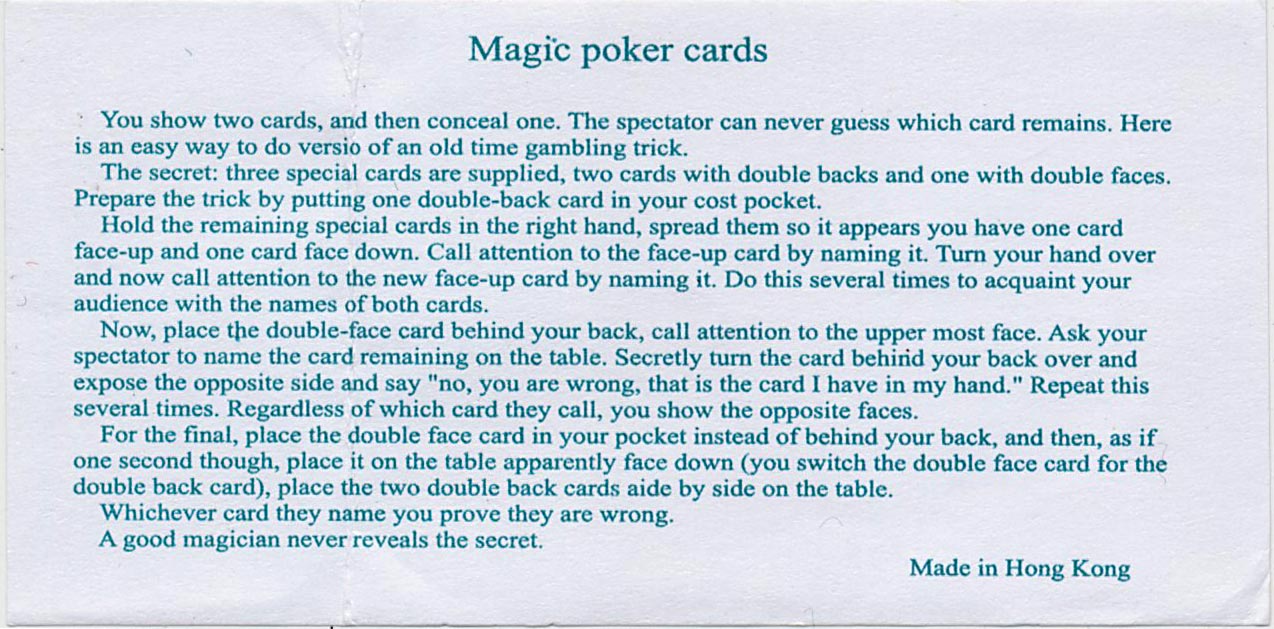 ---
This INT'L ace of spades is a very popular Chinese brand, for example souvenir decks produced for international airlines and other firms. The aces of spades comes with a variety of different Jokers. Additional research by Matt Probert.
Also from Christmas Crackers....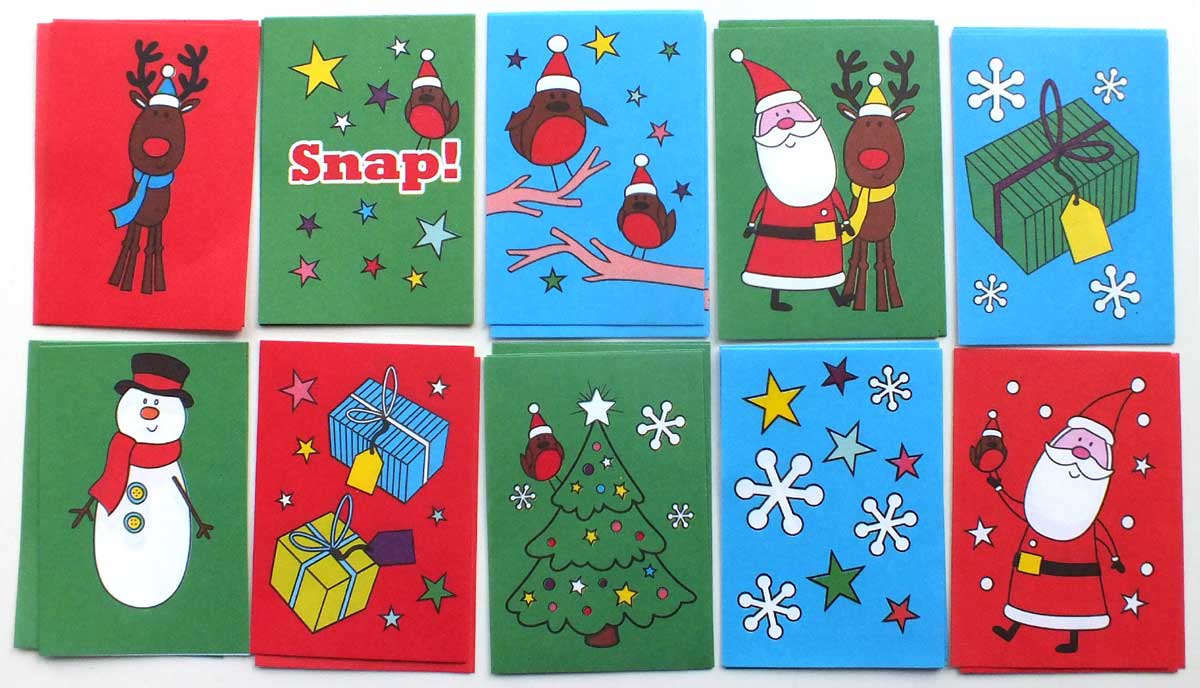 Member since February 01, 1996
View Articles
Curator and editor of the World of Playing Cards since 1996.