Published January 31, 2011
Updated March 09, 2022
Animal Grab
Animal Grab card game by Thomas De La Rue & Co., 110 Bunhill Row, London..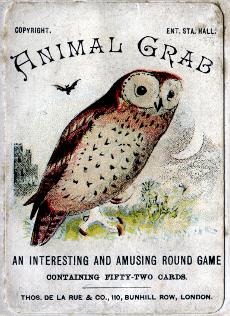 An Interesting and Amusing Round Game published by Thos De La Rue & Co., early 1900s
"Animal Grab" is a variant of "Snap" which involves calling animal or bird cries instead of the word "Snap!" making it a fast & noisy game. This Victorian edition by Thomas De La Rue contains 52 full-colour cards + rules leaflet inside a telescopic box. The winner is the player who wins - or grabs - all the cards.
Long before our awareness of endangered species or environmental activism became topical issues, these Victorian playing cards for children foster awareness of farmyard and countryside animals, inviting players to mimic the animals' characteristic calls. See the rules►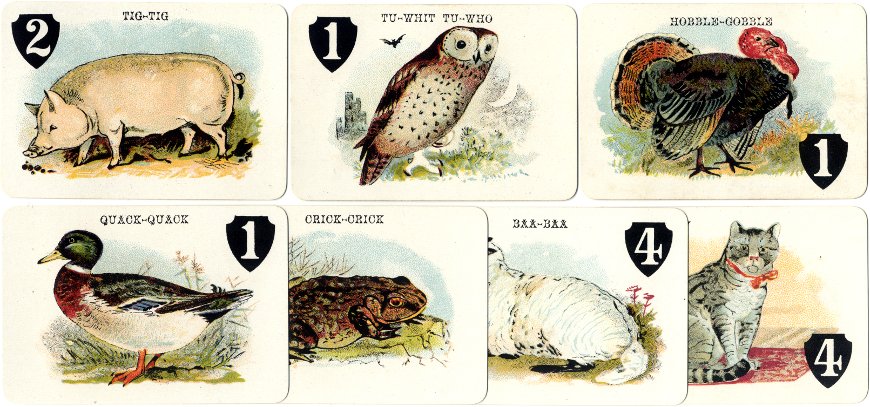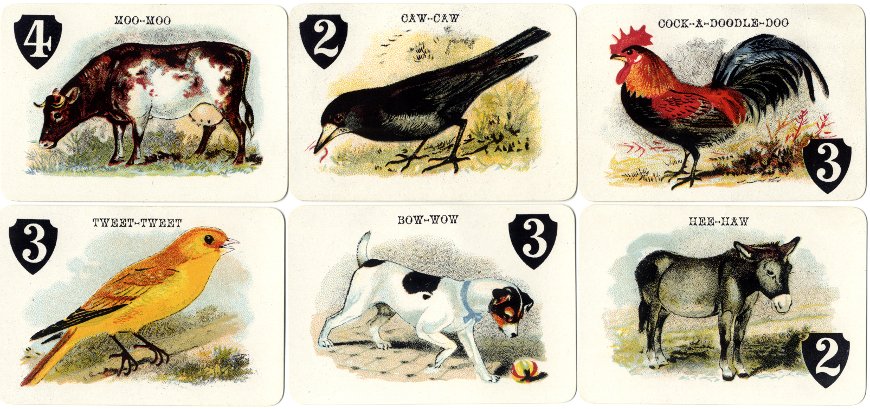 Member since February 01, 1996
View Articles
Curator and editor of the World of Playing Cards since 1996.