Non-Standard packs for King Christian of Denmark by De La Rue
In 1935 a souvenir pack of playing cards to celebrate the King's 65th birthday was commissioned from the British firm of De La Rue. The packs are very elaborate with full gold edges and come in a red padded box; the intricate designs depicting people from the middle ages contain elements of Danish heraldry. Two years later, in 1937, the cards were reissued to celebrate the Silver Jubilee of the King's reign as a double pack in a similar box. The back design of the 65th birthday anniversary pack shows the King in official regalia while the silver jubilee packs have portraits of the King on one and Queen Alexandrine on the other.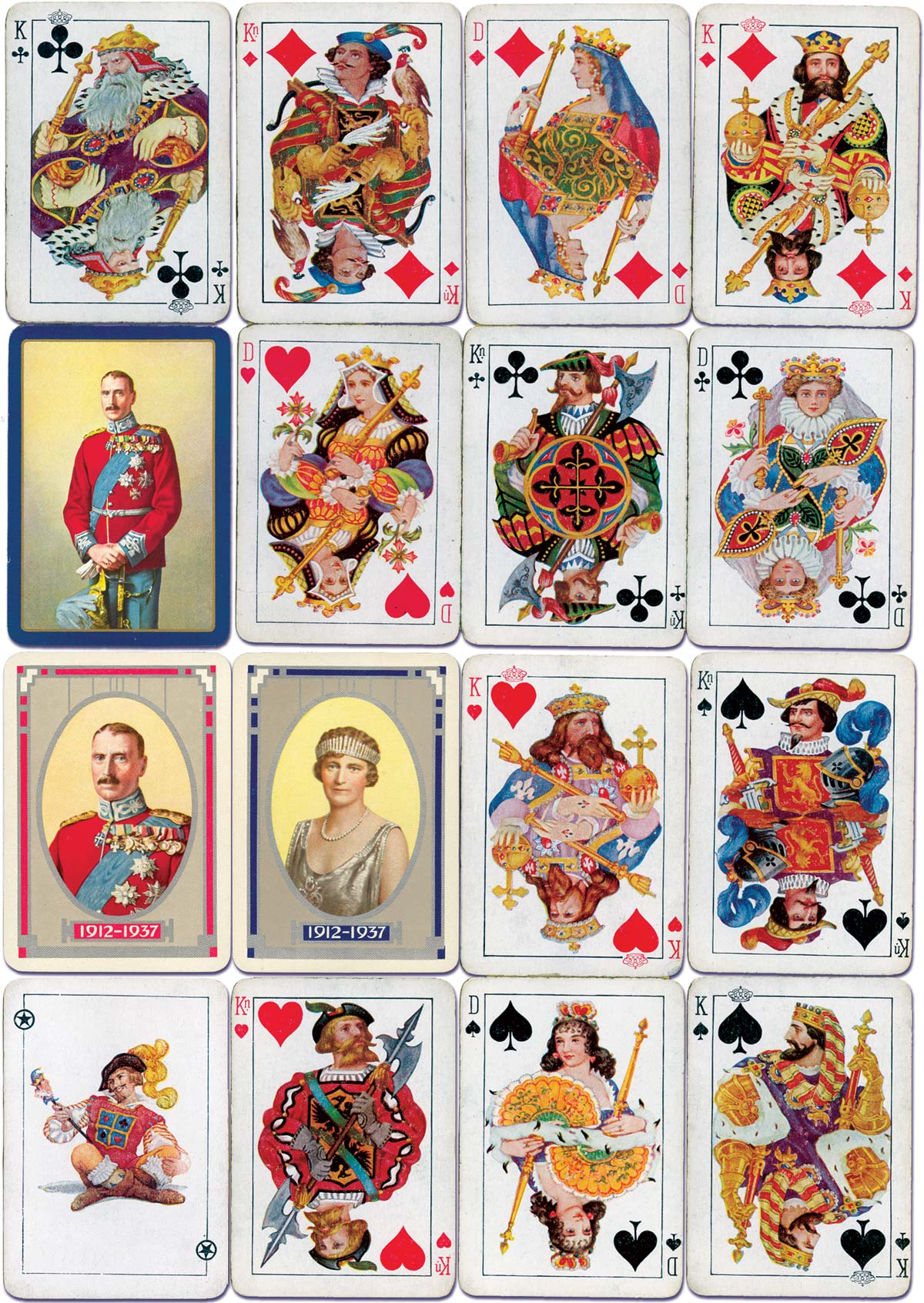 Member since February 01, 1996
View Articles
Curator and editor of the World of Playing Cards since 1996. He is a former committee member of the IPCS and was graphics editor of The Playing-Card journal for many years. He has lived at various times in Chile, England and Wales and is currently living in Extremadura, Spain. Simon's first limited edition pack of playing cards was a replica of a seventeenth century traditional English pack, which he produced from woodblocks and stencils.