Published February 08, 2019
Updated February 26, 2022
Atouts de la Vie
"Atouts de la Vie" wartime card game created by Madame Lucien Willemetz, c.1940.
Atouts de la Vie card game created by Madame Lucien Willemetz. This wartime card game was produced by the corrupt Vichy Government of France, which was formed after France's surrender to the invading Germans in the spring of 1940. The illustrations extol virtues such as work ethic, honour and idealism which they decided their citizens should adopt in order to lead dignified lives, whilst not adopting any of them themselves. The object of the game is to collect all ten virtues. See the Box►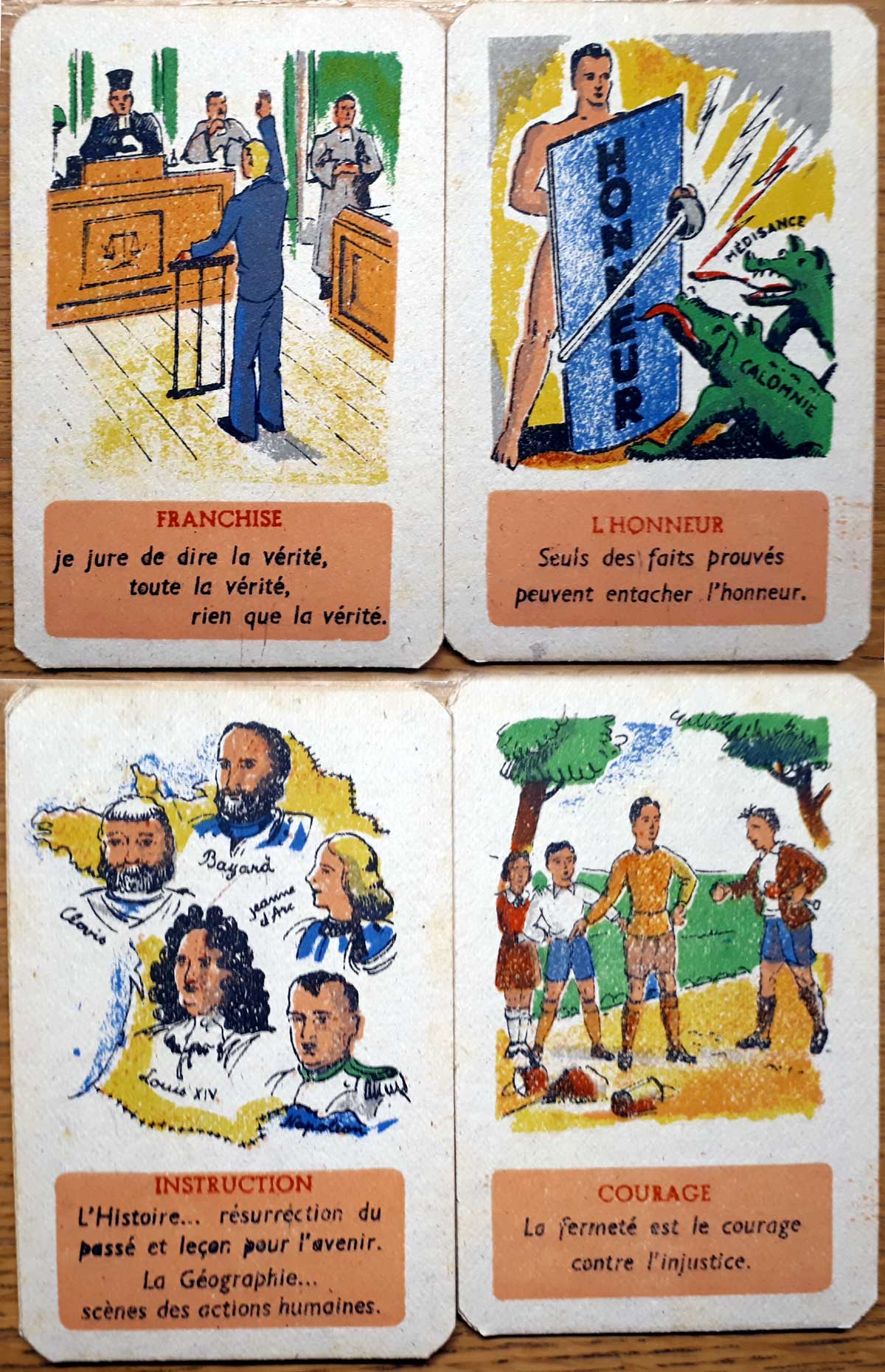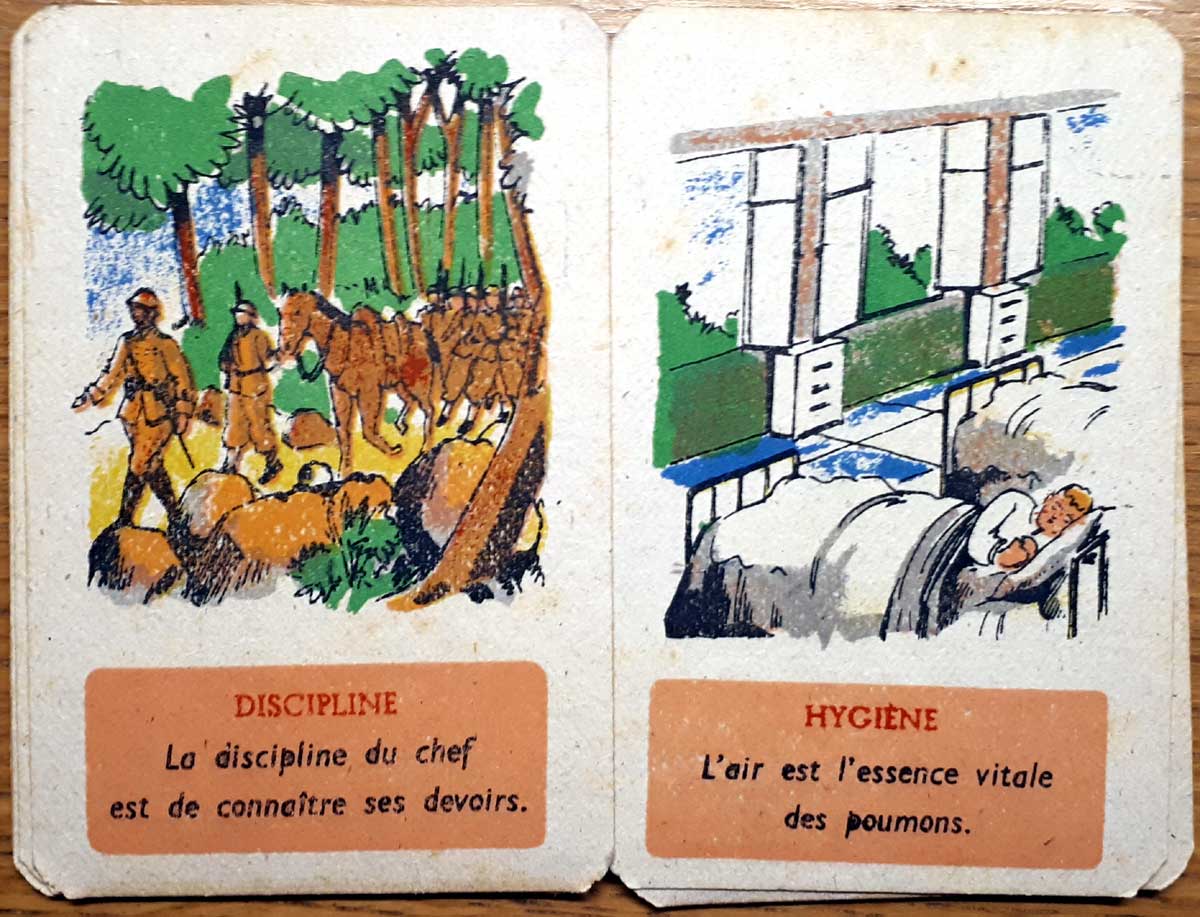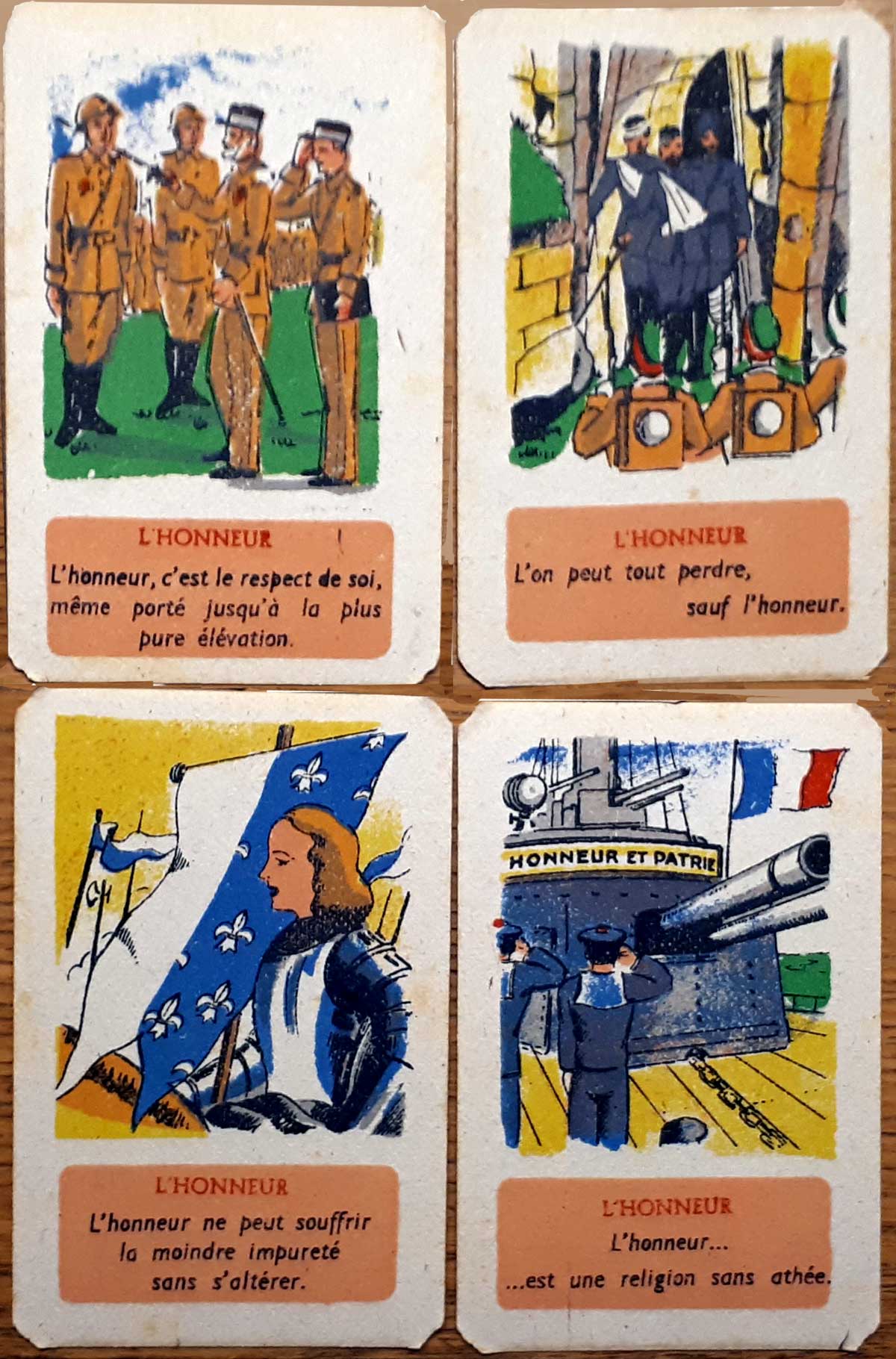 Member since February 01, 1996
View Articles
Curator and editor of the World of Playing Cards since 1996. He is a former committee member of the IPCS and was graphics editor of The Playing-Card journal for many years. He has lived at various times in Chile, England and Wales and is currently living in Extremadura, Spain. Simon's first limited edition pack of playing cards was a replica of a seventeenth century traditional English pack, which he produced from woodblocks and stencils.