Published February 06, 2013
Updated March 23, 2022
Jeu de Costumes Historiques
These cards are from neatly etched plates, and are carefully coloured. The court cards present full-length figures in character costumes.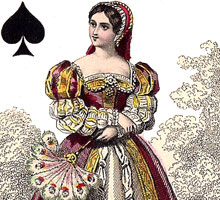 "Historical Costumes" by O. Gibert, Paris, c.1853
The court cards in this "Jeu des Costumes Historiques" present full-length figures in character costumes of the 16th and 17th centuries, and are named as follows: in Hearts the Roi is Bussy d'Amboise, the Dame, Dame de Monsoreau; the Valet a groom holding a horse, without title. In Clubs the Roi is Cinq-Mars, the Dame Marion Delorme; the Valet, bearing glasses on a salver, is untitled. The King of Diamonds is the Chevalier d'Eon, the Dame, the Comtesse de Rochefort. The Valet is a footman, without title, but on the base of a pilaster is the address "Gibert a Paris." In the suit of Spades the Roi is Comte de Brissac, the Dame, Diane de Poitiers, the Valet is without title and holds a greyhound by a string, and at the left-hand lower corner is engraved the word "France".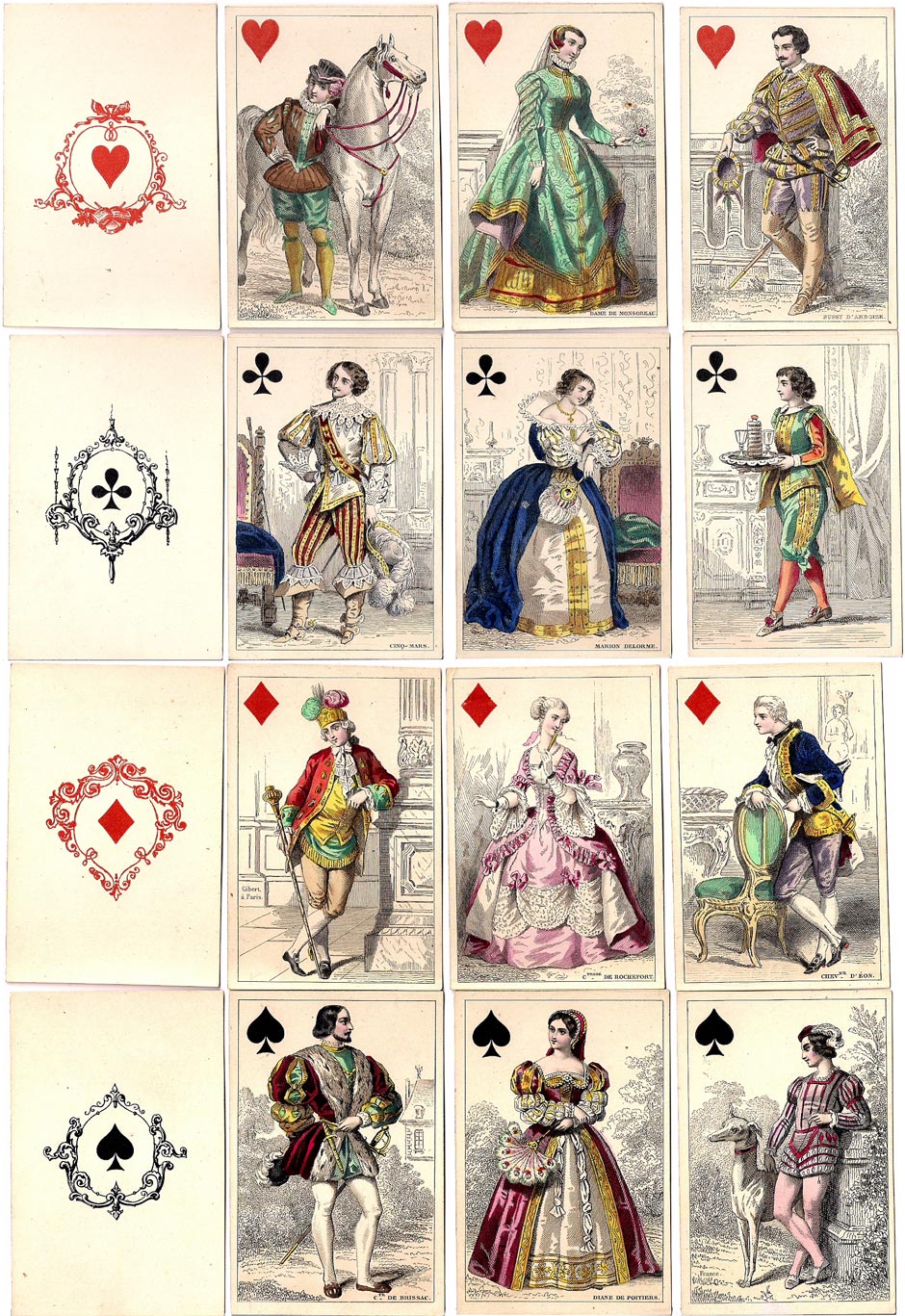 Later edition by Avril et Cie, Paris, c.1865
Stanislas-Désiré Avril (active 1862-1868) produced a series of fashionable costume packs, including this design inherited from O. Gibert. In this version the four kings have a crown above the suit indicator, and the four aces have been re-drawn. Also, the jack of hearts has the legend "Avril à Paris" on the block at lower-left.
"Trajes Franceses 1850" published by Heraclio Fournier, 1975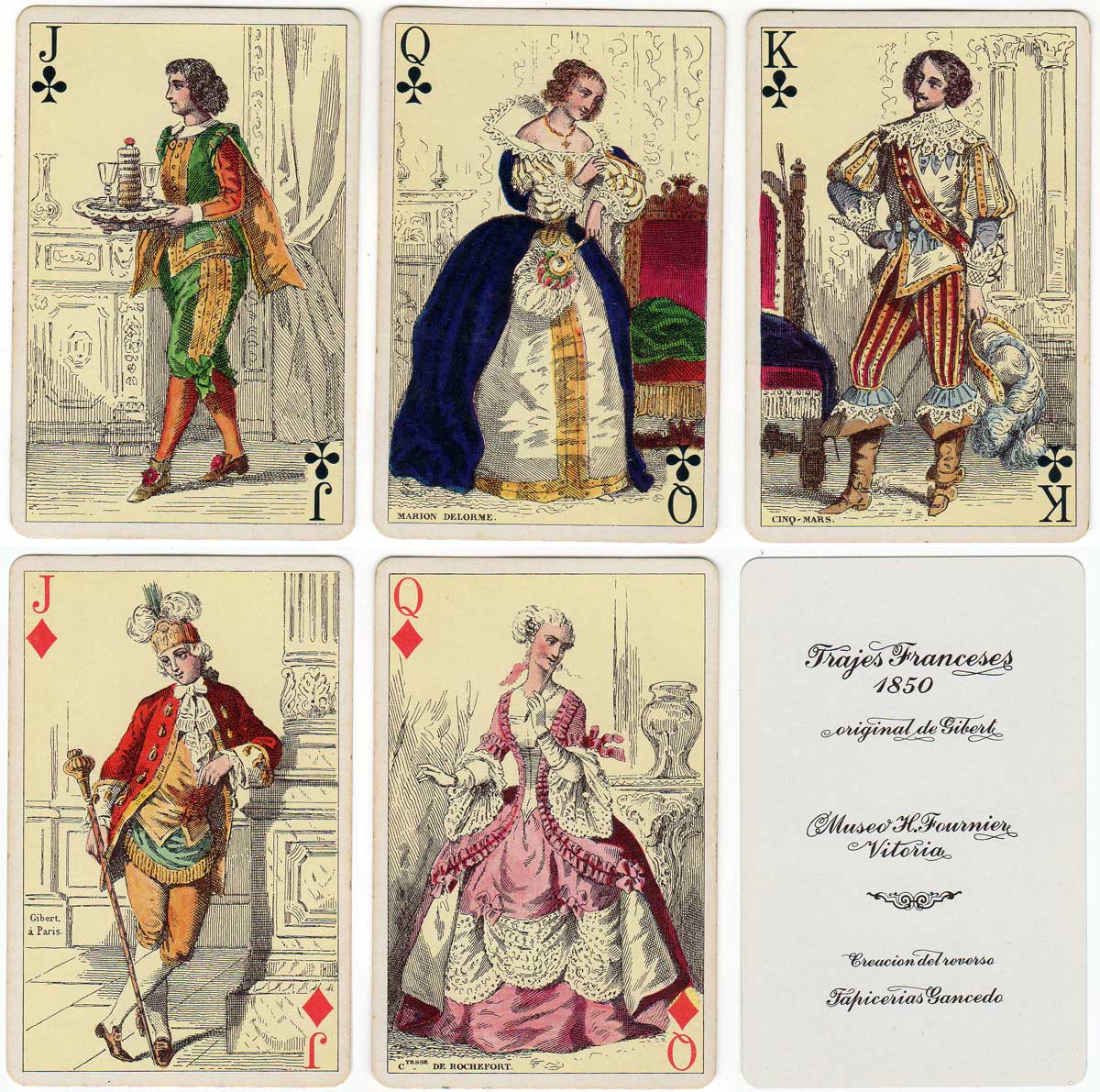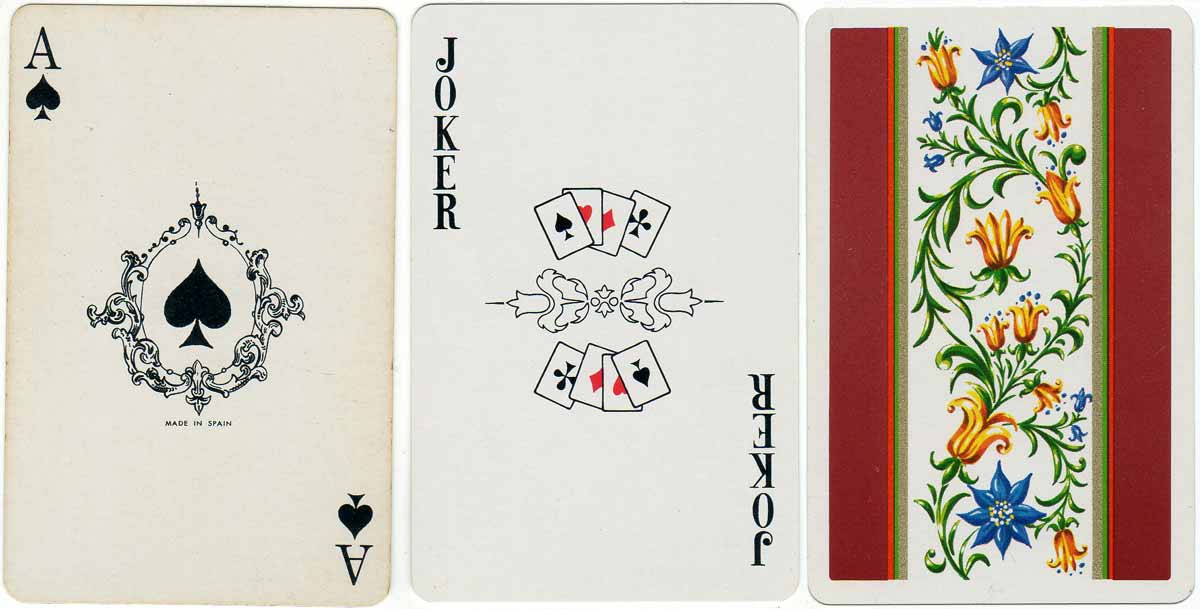 ---