Published April 03, 2016
Updated February 08, 2022
Tarot de l'An 2000
"Tarot de l'An 2000" designed by Pino Zac, 1981, satirising 20th century life.
"Tarot de l'An 2000" designed by Pino Zac (Giuseppe Zaccaria born in Italy 1930 – died 1985), published by France Cartes in 1981. The double-ended trump cards feature different ironic cartoons at each end, expressing the artist's dismay and disillusionment with end-of-20th century life, the motor car, petroleum industry, electronics and the Freudian collective unconscious. The Trumps are numbered 1-21, but their titles are left to players' imagination. The minor cards (pip cards) are transformed with more spicy sketches.
The 16 Court Cards
The court cards and also double ended and illustrated in colour, with the two ends a mirror image of each other. Giuseppe Zaccaria, also known as Pino Zac, studied architecture in Rome, before going into illustration.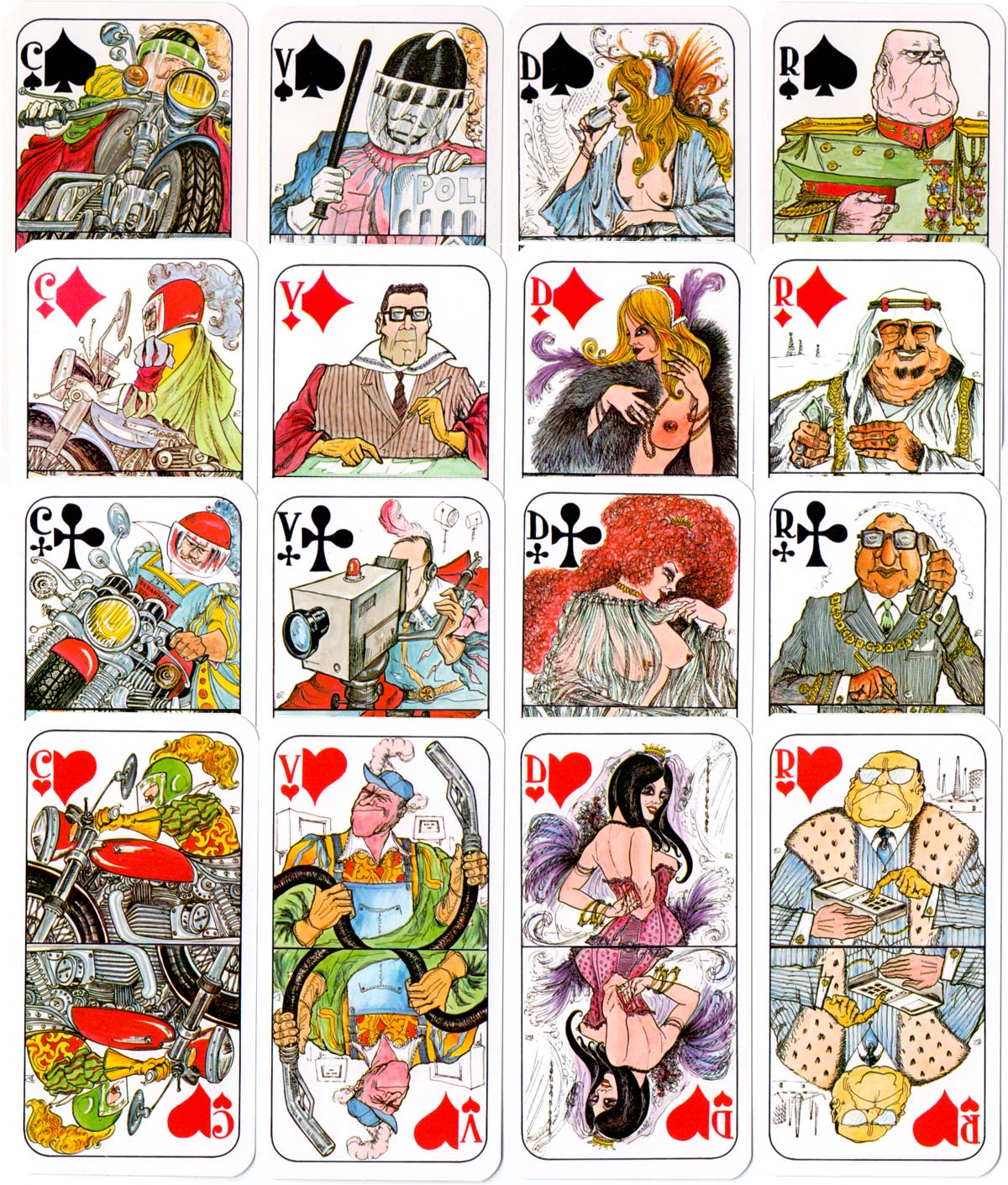 See Wikipedia: Biography of Pino Zac►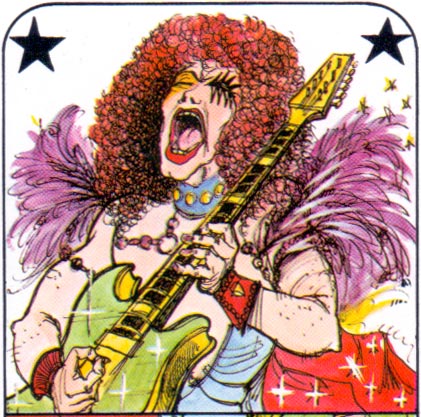 Member since February 01, 1996
View Articles
Curator and editor of the World of Playing Cards since 1996.