French edition of the 'Bourgeois' Tarot by Héron. This style of tarot originated in the mid 19th century with C.L. Wüst of Germany, but French cardmakers appropriated the pattern in c.1900. Each trump card depicts slightly sentimental scenes of late 19th century social and rural activities which follow an underlying scheme based on the ages of man, the four elements, the seasons, etc. Héron is now a part of France Cartes.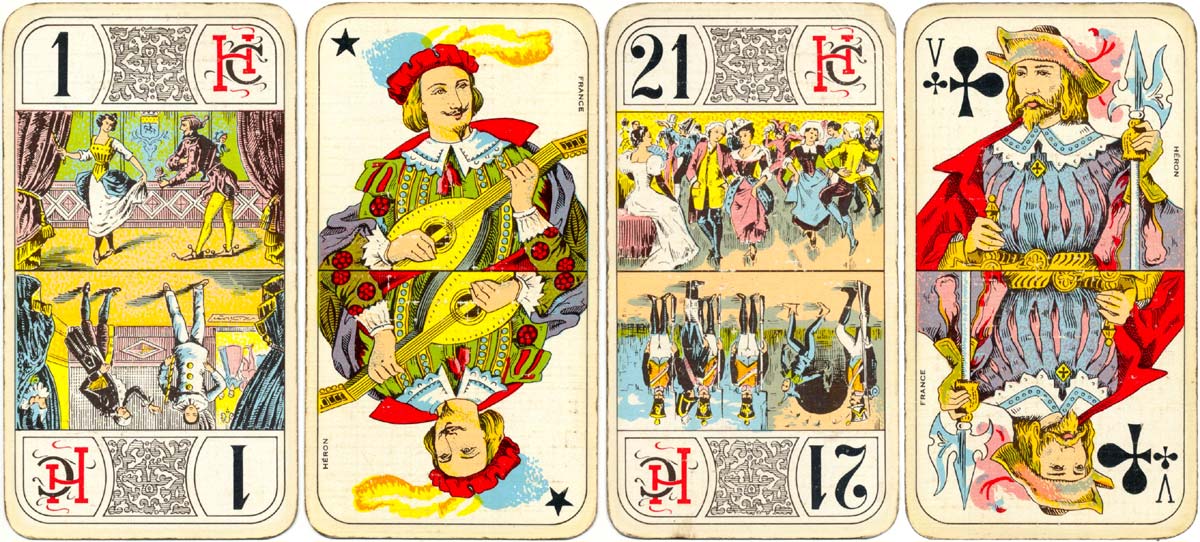 ---
The 16 Court Cards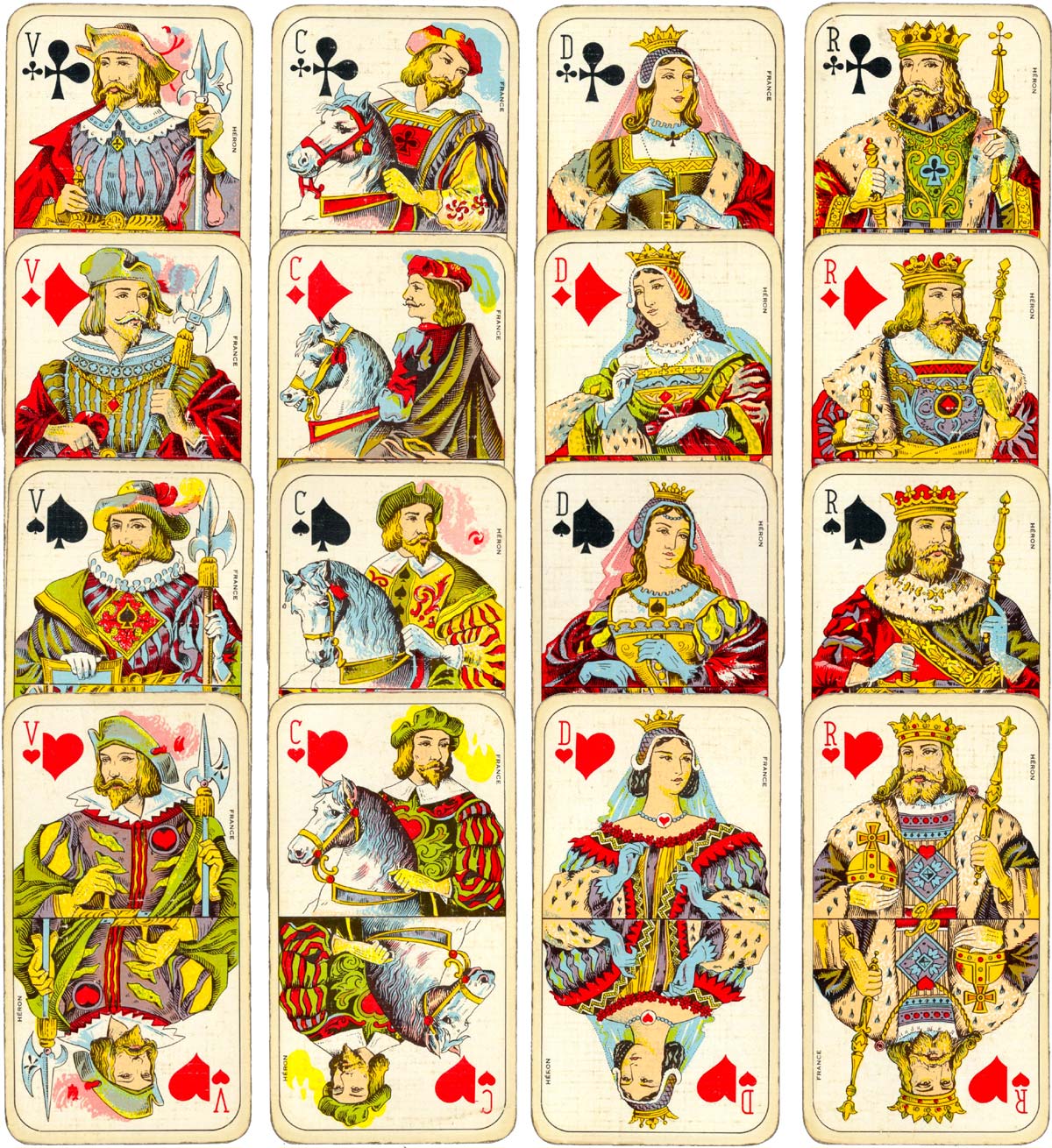 Member since March 02, 2012
View Articles
I have adored playing cards since before I was seven years old, and was brought up on packs of Waddington's No 1. As a child I was fascinated by the pictures of the court cards.
Over the next fifty years I was seduced by the artwork in Piatnik's packs and became a collector of playing cards.
Seeking more information about various unidentified packs I discovered the World of Playing Cards website and became an enthusiastic contributor researching and documenting different packs of cards.
I describe my self as a playing card archaeologist, using detective work to identify and date obscure packs of cards discovered in old houses, flea markets and car boot sales.