Published October 11, 2012
•
Updated June 27, 2022
Les Mousquetaires
Philibert "Les Mousquetaires" Playing Cards, designed by Albert Dubout (1905-1976).
Éditions Philibert: 'Les Mousquetaires'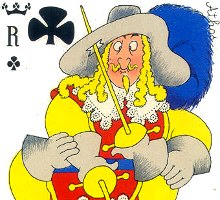 A vintage deck of playing cards with designs by Albert Dubout, noted French cartoonist, illustrator, painter and sculptor, and published by Éditions Philibert in c.1954. The cards are less risqué than other Philibert decks and the designs on the court cards feature the Three Musketeers and other characters from the Dumas novel in a cartoon style.
Albert Dubout (1905-1976) studied at the École des Beaux Arts de Montpellier. He illustrated more than 80 books as well as movie posters, advertisements and playing cards. He is remembered as one of the finest exponents of French satire.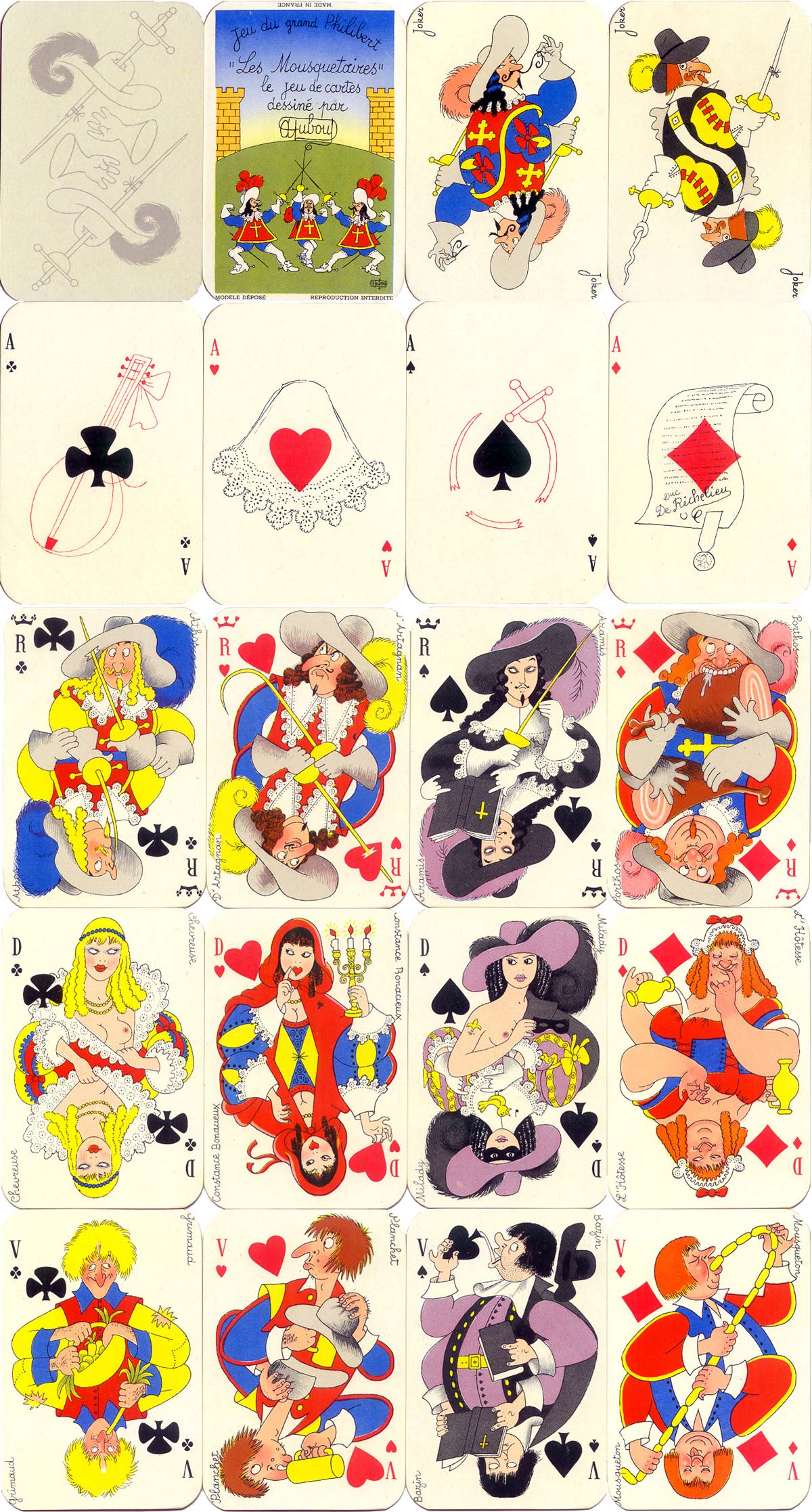 See also: St Hubert's Bridge, Paris Scenes, Déesses, Can-Can, Le Florentin and Mémoires de Casanova.