Éditions Philibert, Paris, 1954-1960
After World War II the floodgates for imaginative card-making opened (once again). Éditions Philibert published an outstanding luxury series of artistic and sometimes risqué playing cards in Paris from 1954 to 1960, including: Les Mousquetaires, St Hubert's Bridge, Corsaires et Flibustiers, Proverbes, Pierres Precieuses, Paris Scenes, Sirenes, Veronique, Déesses, Can-Can, Le Florentin and Mémoires de Casanova. Cards were produced to a high standard of quality with gilded edges. Many of the decks involve photographs of life models or scenic views; others depict paintings with different scenes at each end.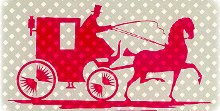 Designers include Albert Dubout, Eugène Lelièpvre, Gabriel Garachon, Pierre Albarran and Paul-Émile Bécat who produced the artwork, photography or paintings that make these decks so extraordinary, elevating the status of playing cards to minor works of art. In the case of the cards designed by Bécat, their luxurious sensuality and tender intimacy have rarely been surpassed in any other playing cards. The decks were finely printed by Draeger Frères.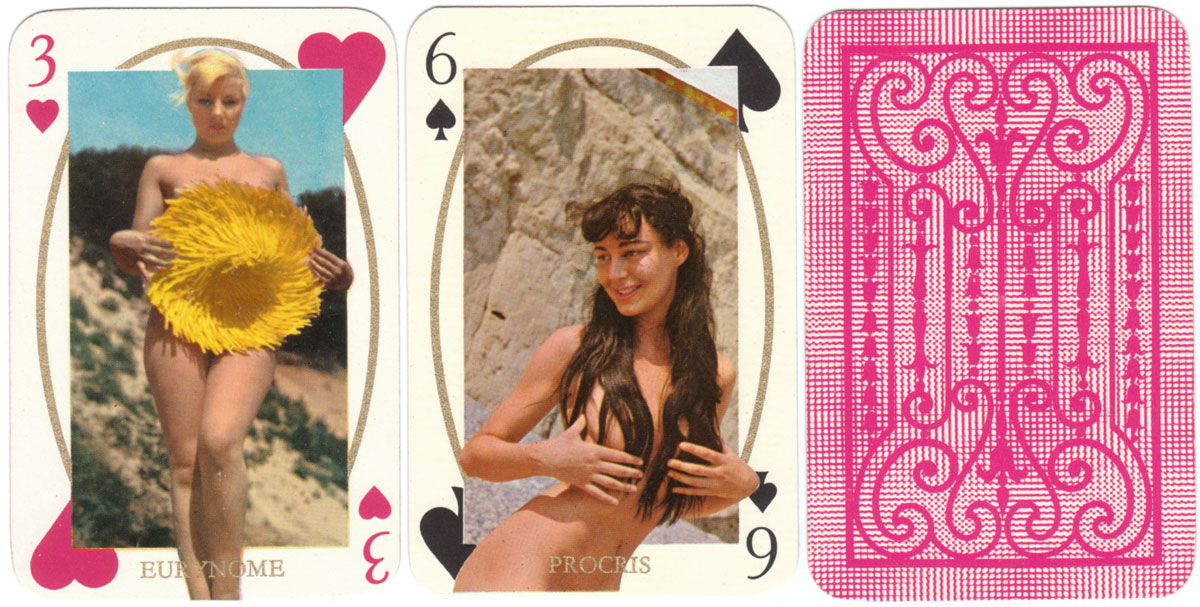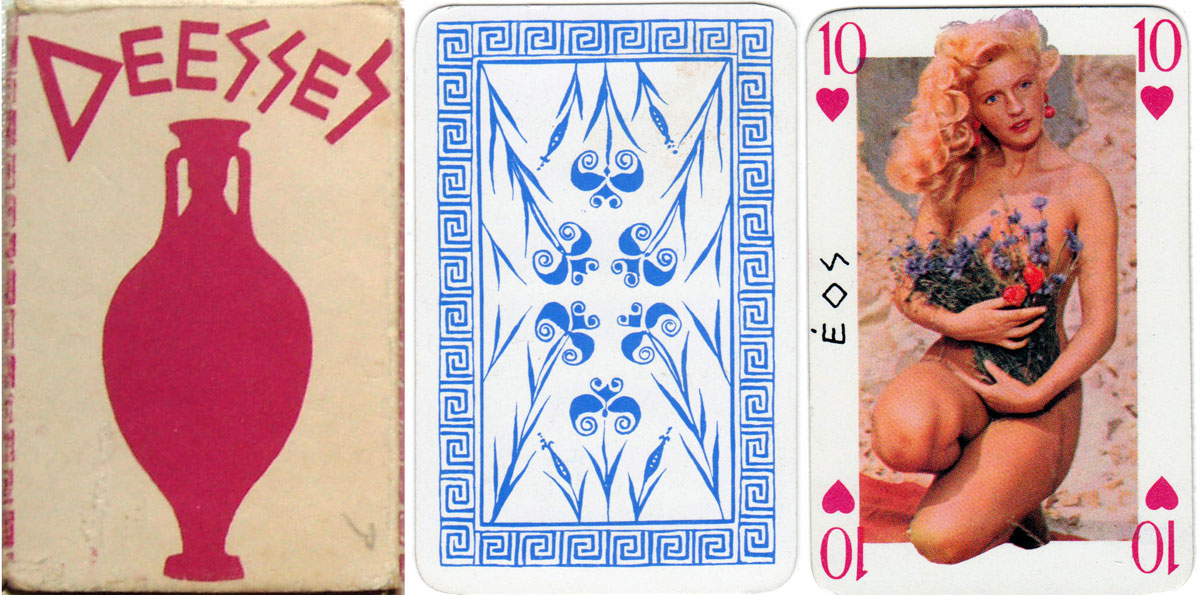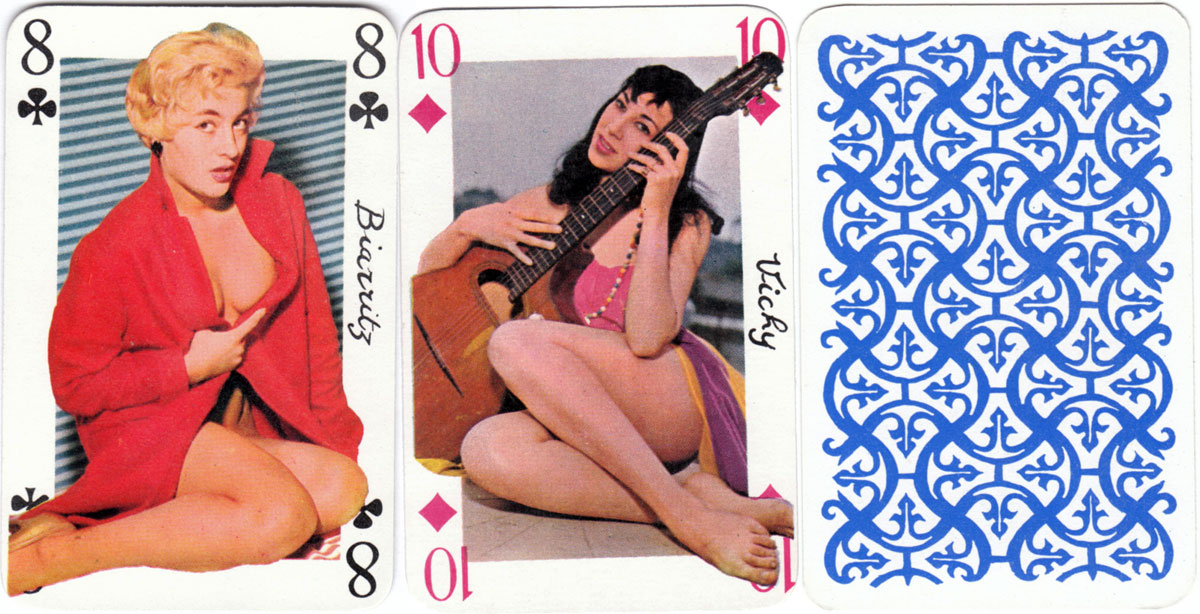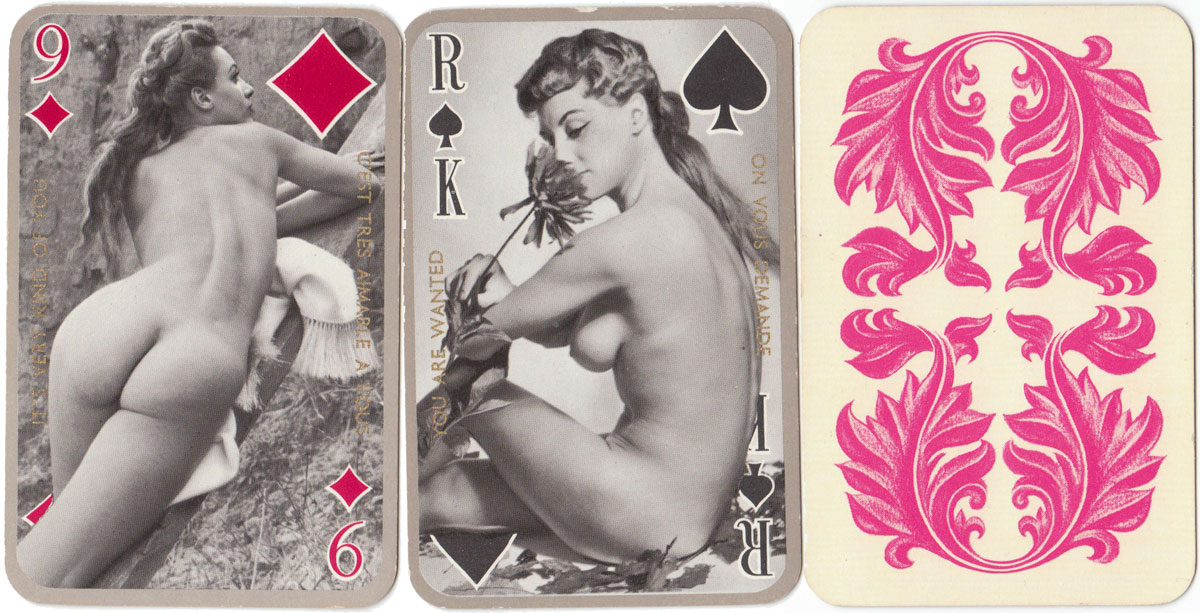 Member since February 01, 1996
View Articles
Curator and editor of the World of Playing Cards since 1996. He is a former committee member of the IPCS and was graphics editor of The Playing-Card journal for many years. He has lived at various times in Chile, England and Wales and is currently living in Extremadura, Spain. Simon's first limited edition pack of playing cards was a replica of a seventeenth century traditional English pack, which he produced from woodblocks and stencils.