Published July 06, 2016
Updated March 12, 2022
Snap
Spear's "Snap" card game from the 1920s.
Spear's "Snap" card game from the 1920s was produced for many years. The deck consists of ten designs repeated 4 times each (40 in all), plus a Rules leaflet. The game involves crying "Snap" whenever two matching cards are turned over and seeking to win all the cards. The pack is reproduced now by Cheatwell Games under their Bygone Games series. The grotesque characters were inspired by the satirical illustrations by John Tenniel which became the basis for the "Old Original Game of Snap", first published by John Jaques & Son Ltd in 1866 see more →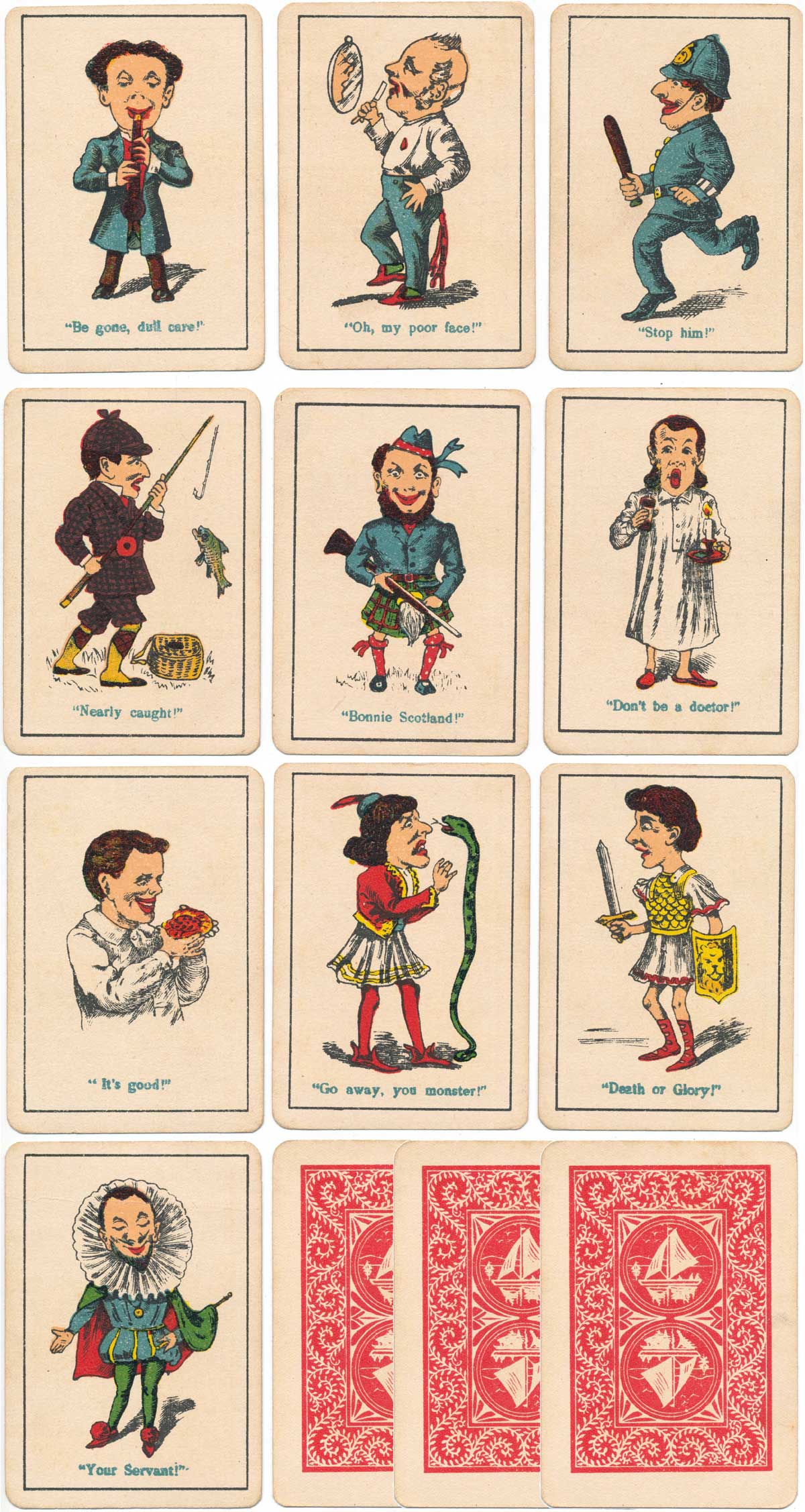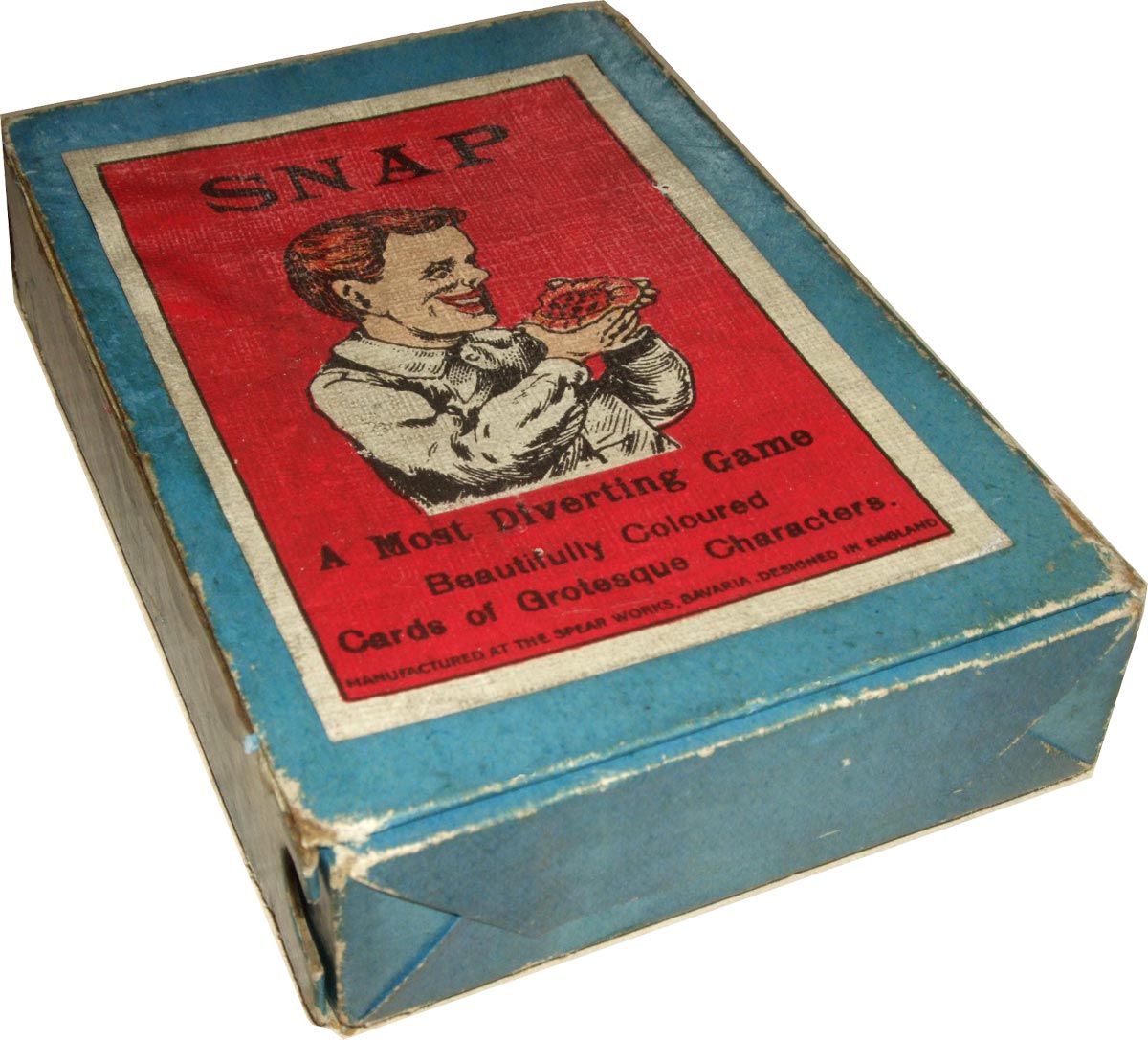 ---
Later Edition
The year of this edition is around 1970, it is contemporary with the Flintstones pack►
See the Rules►
Member since March 02, 2012
View Articles
I have adored playing cards since before I was seven years old, and was brought up on packs of Waddington's No 1. As a child I was fascinated by the pictures of the court cards.
Over the next fifty years I was seduced by the artwork in Piatnik's packs and became a collector of playing cards.
Seeking more information about various unidentified packs I discovered the World of Playing Cards website and became an enthusiastic contributor researching and documenting different packs of cards.
I describe my self as a playing card archaeologist, using detective work to identify and date obscure packs of cards discovered in old houses, flea markets and car boot sales.