Published January 05, 2014
•
Updated June 08, 2022
Snap
Snap, the Old Original Game, has captured the imaginations of children for over a century!
Snap card game with designs by John Tenniel (1820-1914)
The Old Original Game of Snap, first published by John Jaques & Son Ltd in 1866, was a family card game described on the box as "sixty-four cards of Grotesque Characters. Beautiful, Printed in Colours." The social satire illustrations, which were at the heart of children's enjoyment during the later Victorian era, were produced by John Tenniel (1820-1914), the illustrator and political cartoonist whose work was prominent during the second half of the 19th century. Tenniel also designed the similarly "grotesque" cartoons for Jaques' Happy Families game and drew a series of illustrations for Alice in Wonderland which were adapted for a card game published by De la Rue in c.1898.
Snap is a matching game, often played with custom decks specifically designed for the game but ordinary playing cards can be used. The game of Snap is a part of every person's childhood memories. The earlier sets were hand coloured and had square corners and plain backs [see example]. The game was very popular and has seen many editions over the years. It is still published today by Jaques of London.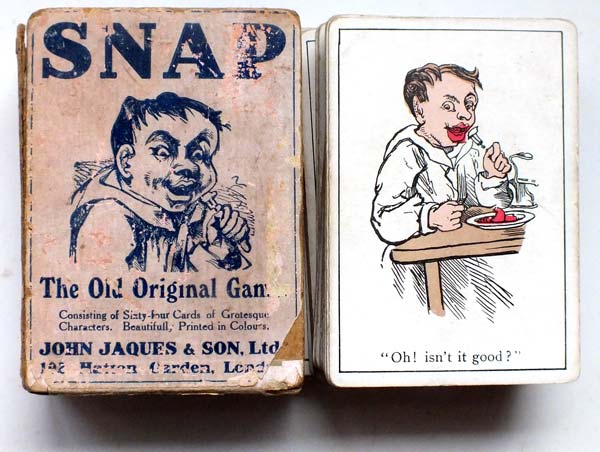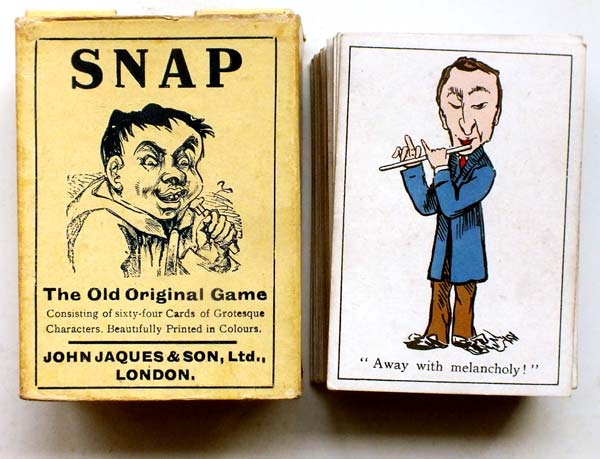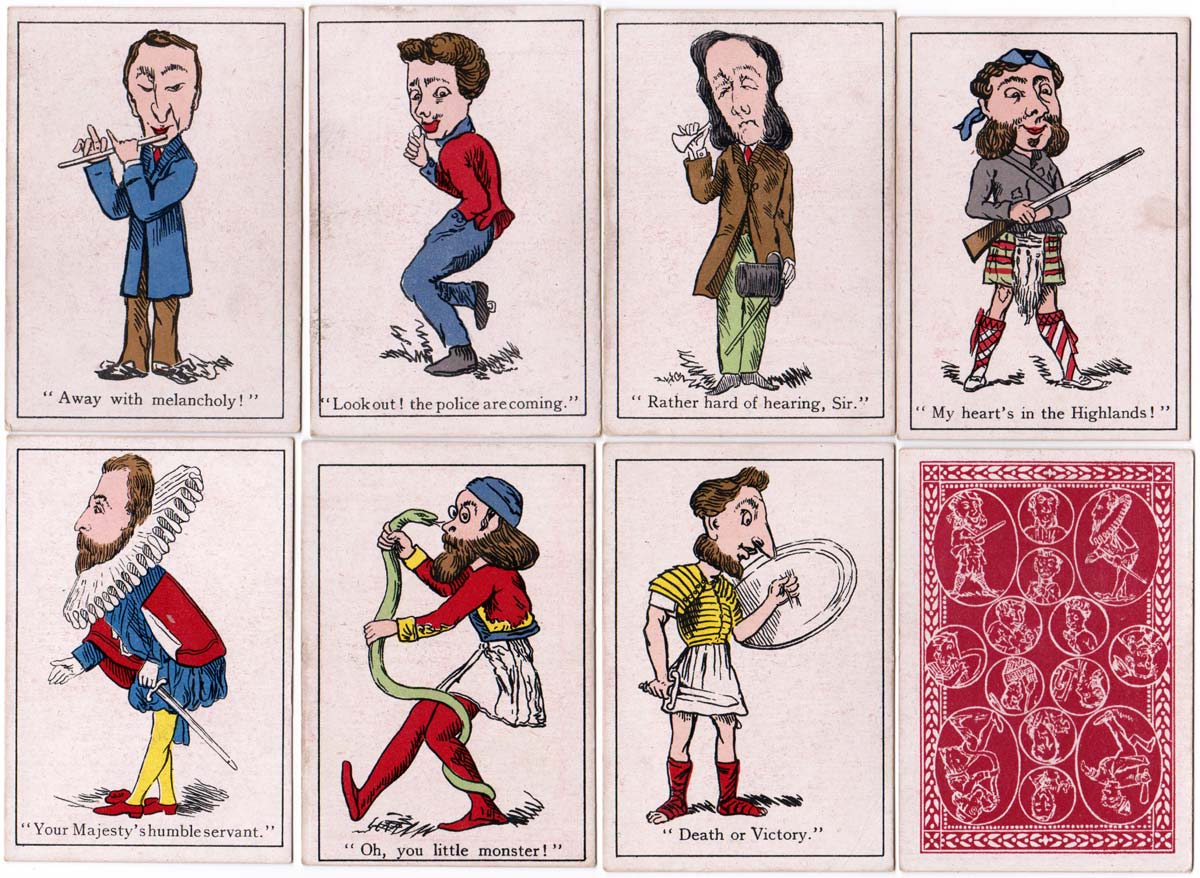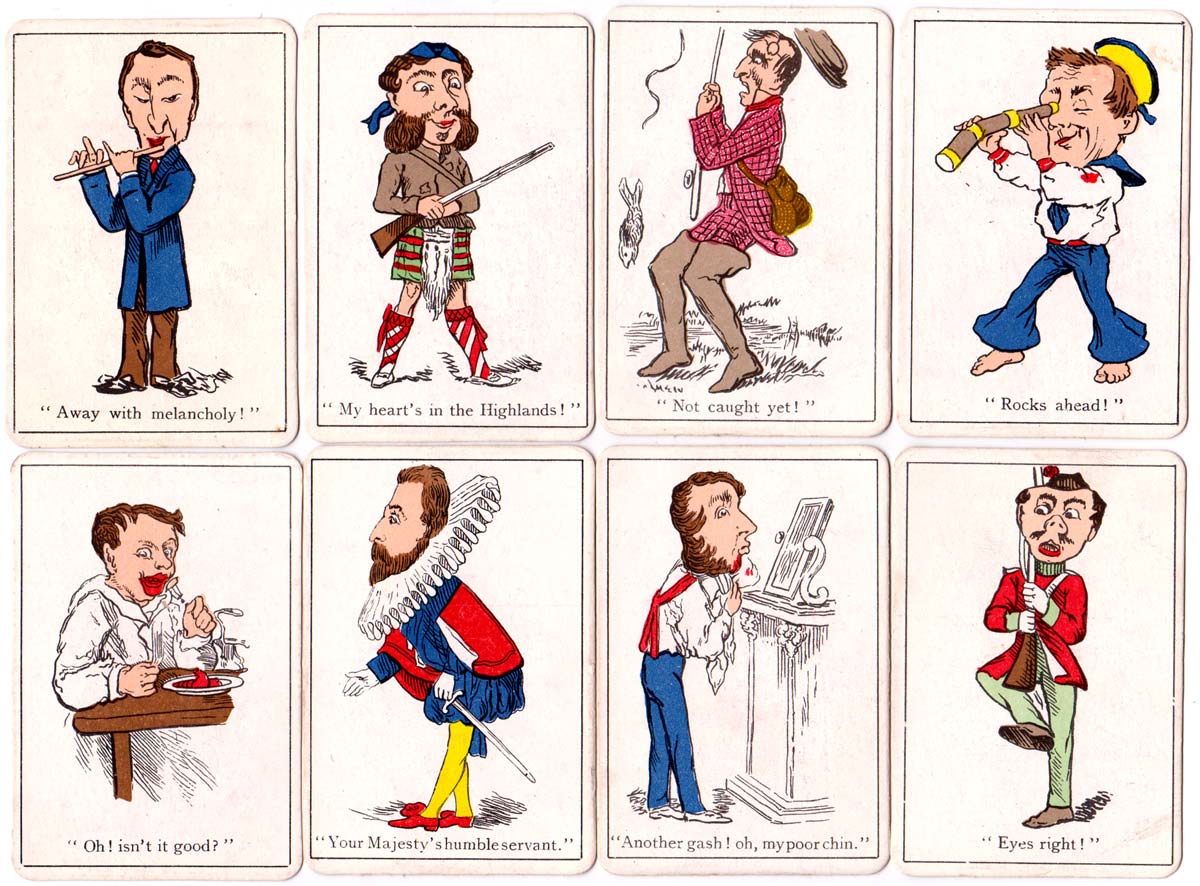 Member since February 01, 1996
Founder and editor of the World of Playing Cards since 1996. He is a former committee member of the IPCS and was graphics editor of The Playing-Card journal for many years. He has lived at various times in Chile, England and Wales and is currently living in Extremadura, Spain. Simon's first limited edition pack of playing cards was a replica of a seventeenth century traditional English pack, which he produced from woodblocks and stencils.