article by Rex Pitts
Jacob Wolfe Spear founded his company manufacturing fancy goods in 1879 near Nuremberg in Bavaria, Germany. Nuremberg had been a centre for toy and printed goods manufacturing for 600 years and was especially famous for its dolls houses and tin toys. Bavaria was also famous for its lithographic printing process which had, by the 1870s, become world famous for its quality since its invention in the early 1800s. There were many famous toy makers in Nuremberg such as Stief and Gebrüder Bing.
In 1899 Spears began to produce children's games, and card games were introduced with a Happy Families game using flowers, composers and poets as families in 1903. In the 1920s they began producing the well known Happy Families and Snap cards which continued in production for many years. See list of games →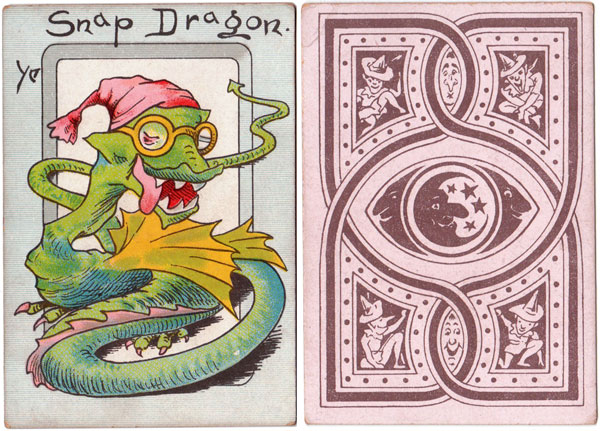 B Dondorf, which had been manufacturing card games as well as their famous playing cards since the late 1800s, had by the 1920s suffered a huge drop in sales and was sold in 1929. The company was split into six parts and each part was sold off to the highest bidder.

Spears bought the Games department and continued to sell some of the card games that had been produced by Dondorf. All they had to do was put their logo on the card backs instead of the BD logo and change the name on the box.
In the 1930s during the recession Britain imposed import duties on foreign goods. As Britain was Spears largest market and they didn't want to lose any of it, they sent Richard Spear over to the UK to set up an import business here and left his brother Hermann in charge of the Nuremberg factory. Richard was lucky enough to find a suitable empty factory in Enfield and he set up a manufacturing business there in 1932. During the course of the Second World War things became increasingly difficult for the Spears family because they were Jews. The factory was eventually bought from them at a knock down price under threats. Even after the war was over Spears Nuremberg factory wasn't returned to them until 1948 and only returned to production in 1950. It never returned to the volume of output that there had been in the 1920s. There was a revival to some extent when Spears gained the licence to produce the American game Scrabble and it sold very well in the UK and Germany being made in each country for its own market. By the 1980s sales were down again and they decided to sell the Nuremberg factory and continue production only at the British factory. In 1994 Spears was bought by Mattel, the American giant, for £62 million. Since then the failed Woolworth chain were licensed to name some of their children's games as Spears. That, of course, must have lapsed now.