Published June 21, 2019
Updated June 08, 2022
Ravi Varma Press
Ravi Varma Press, Bombay, India, c.1910.
It is unclear how many decks or different editions of playing cards were published by the Ravi Varma Press of Bombay, India, but the list includes historical and mythological titles. This colourful but untitled example was probably printed in c.1910. As it has square corners, rather than rounded ones, it may be one of the earlier examples.
The twelve court cards are double-ended but not named. They appear to depict Moghul rulers on the kings, their Begums and armed guards on the queens and jacks.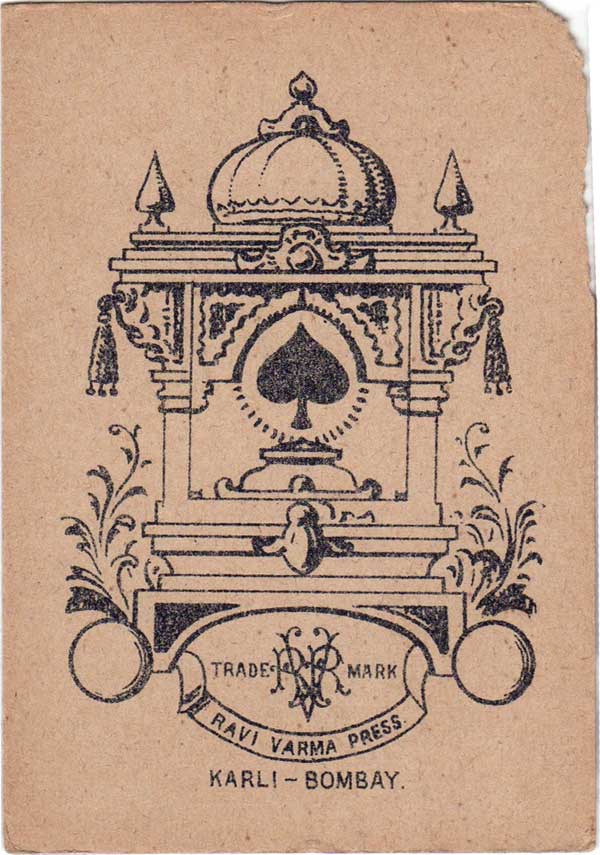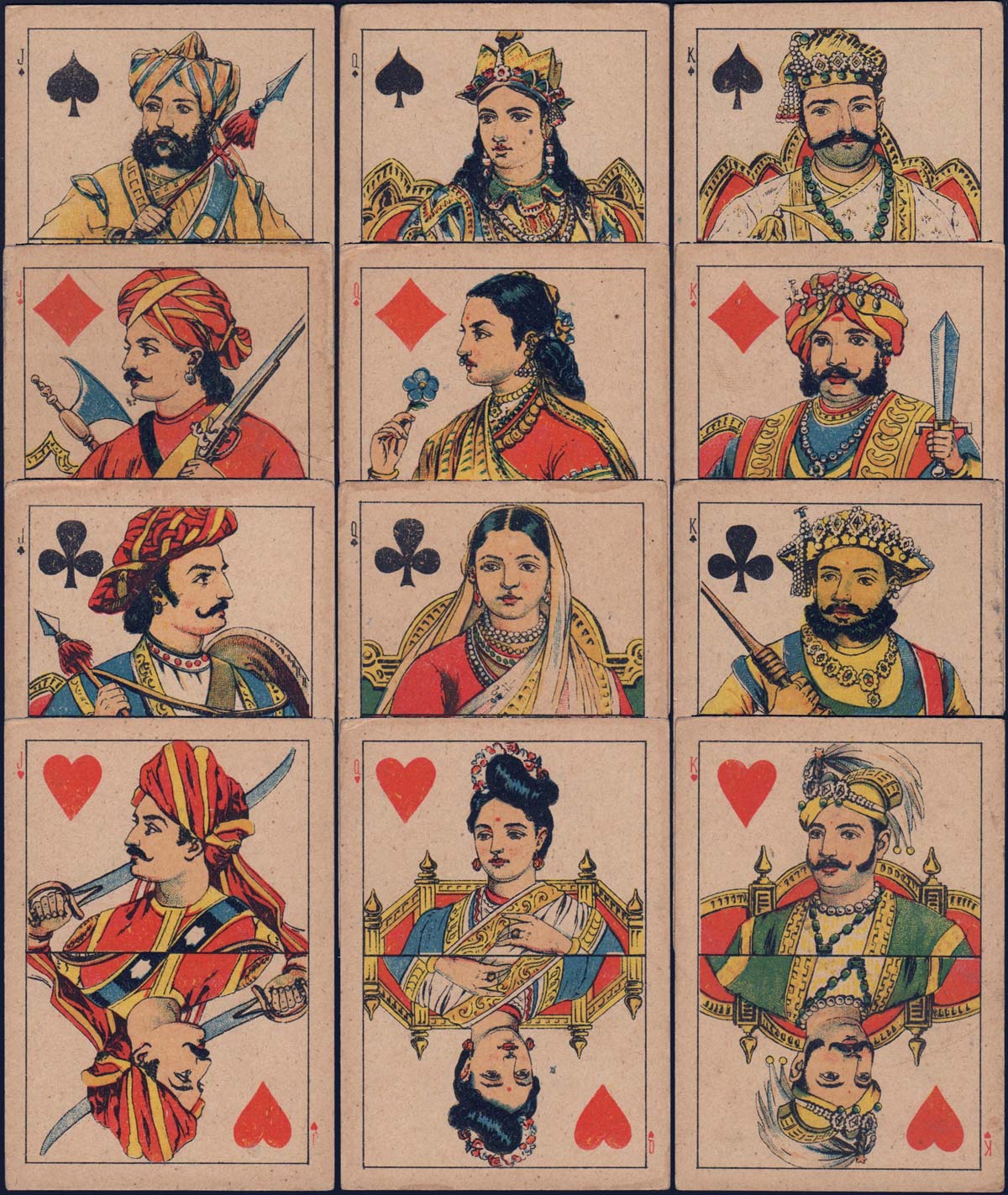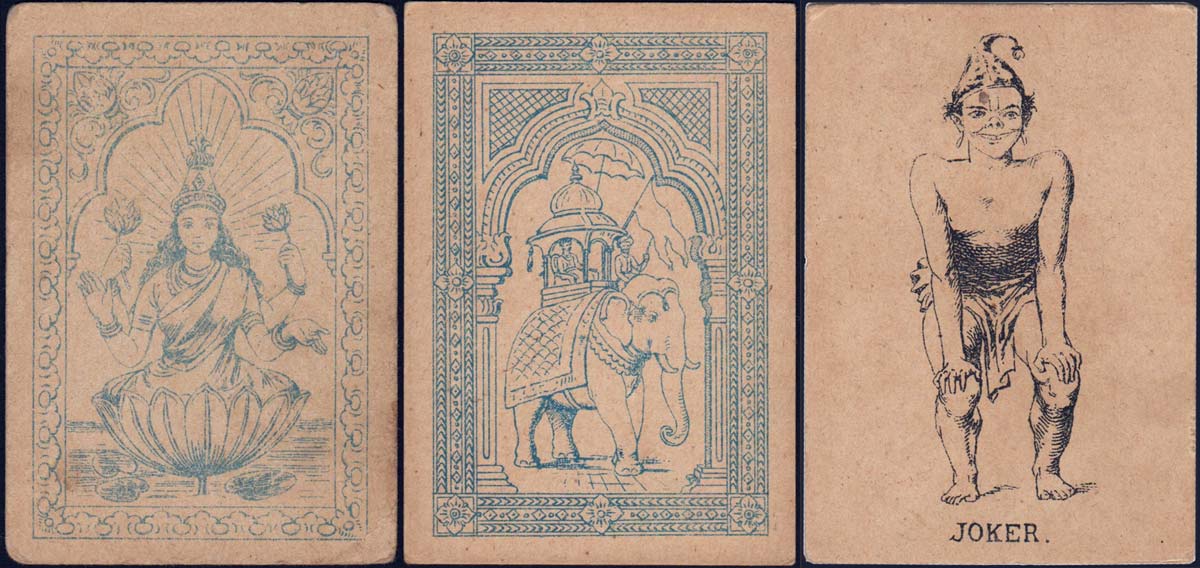 ---
---
Indian Matchbox Labels