Published March 06, 2016
Updated March 08, 2016
SiRen International
"SiRen International" playing cards based on traditional style of Indian miniature painting, 1998
"SiRen International" playing cards based on traditional style of Indian miniature painting, 1998. The court cards show Moghul and Hindu Kings, Queens and Princes. All Kings hold a sword, the Queens hold flowers and the Jacks hold a switch or a goblet. The back design shows an elephant with howdah, prince and mahout. Tiger's heads are featured in the corners; and again tiger's heads appear on the joker. It is not immediately obvious why the word "SiRen" has a capital 'R' in the middle.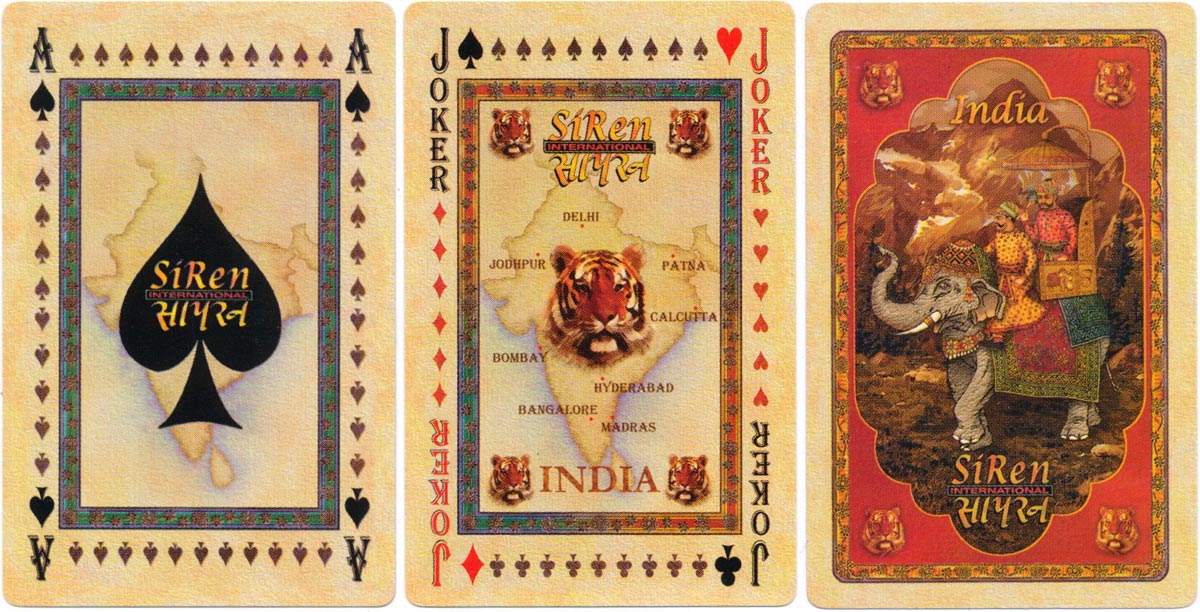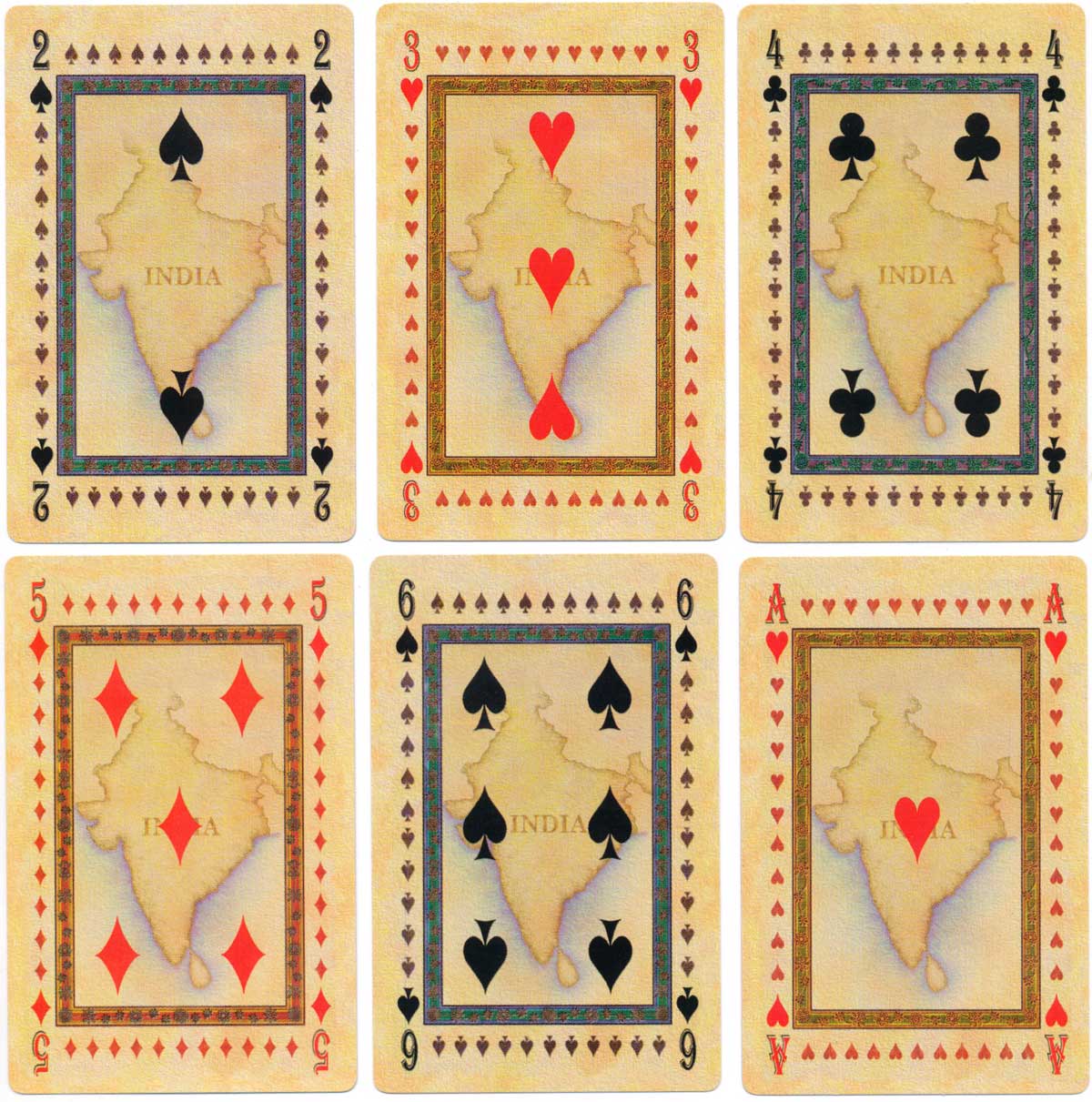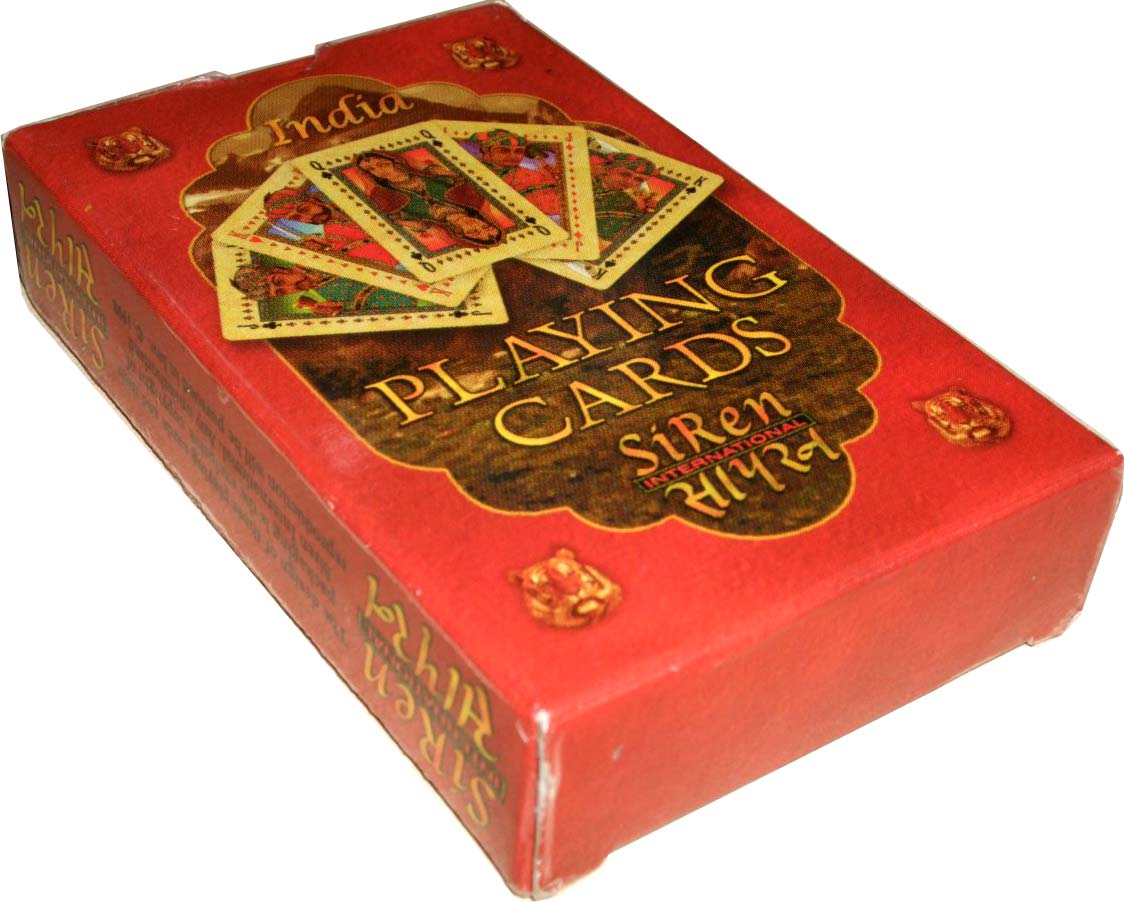 Member since March 02, 2012
View Articles
I have adored playing cards since before I was seven years old, and was brought up on packs of Waddington's No 1. As a child I was fascinated by the pictures of the court cards.
Over the next fifty years I was seduced by the artwork in Piatnik's packs and became a collector of playing cards.
Seeking more information about various unidentified packs I discovered the World of Playing Cards website and became an enthusiastic contributor researching and documenting different packs of cards.
I describe my self as a playing card archaeologist, using detective work to identify and date obscure packs of cards discovered in old houses, flea markets and car boot sales.