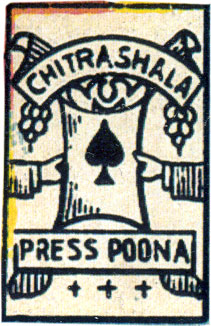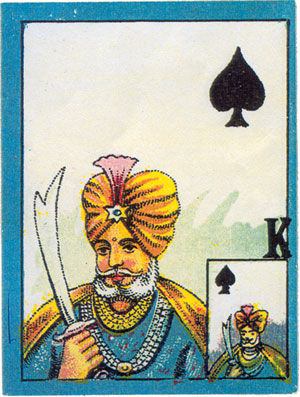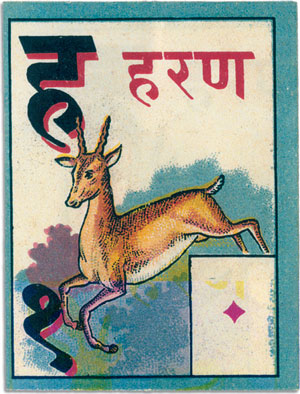 Chitrashala Press, Poona, India
The Chitrashala Press of Pune (formerly Poona) was located in West Central India in today's Maharashtra state where the Marathi language is spoken. Chitrashala Press endeavoured to print traditional Indian cards (Dasavatara Ganjifa) in the same style as hand-painted Indian cards. They also produced some charming children's pictorial alphabet cards for early learning purposes.
The Children's Alphabetical Packs, c.1940
At least three different editions of the cards were published; two with Marathi text and a third edition in Urdu. The cards were obviously intended as a game for fun but also with an educational agenda, i.e. the teaching of reading, matching and etiquette.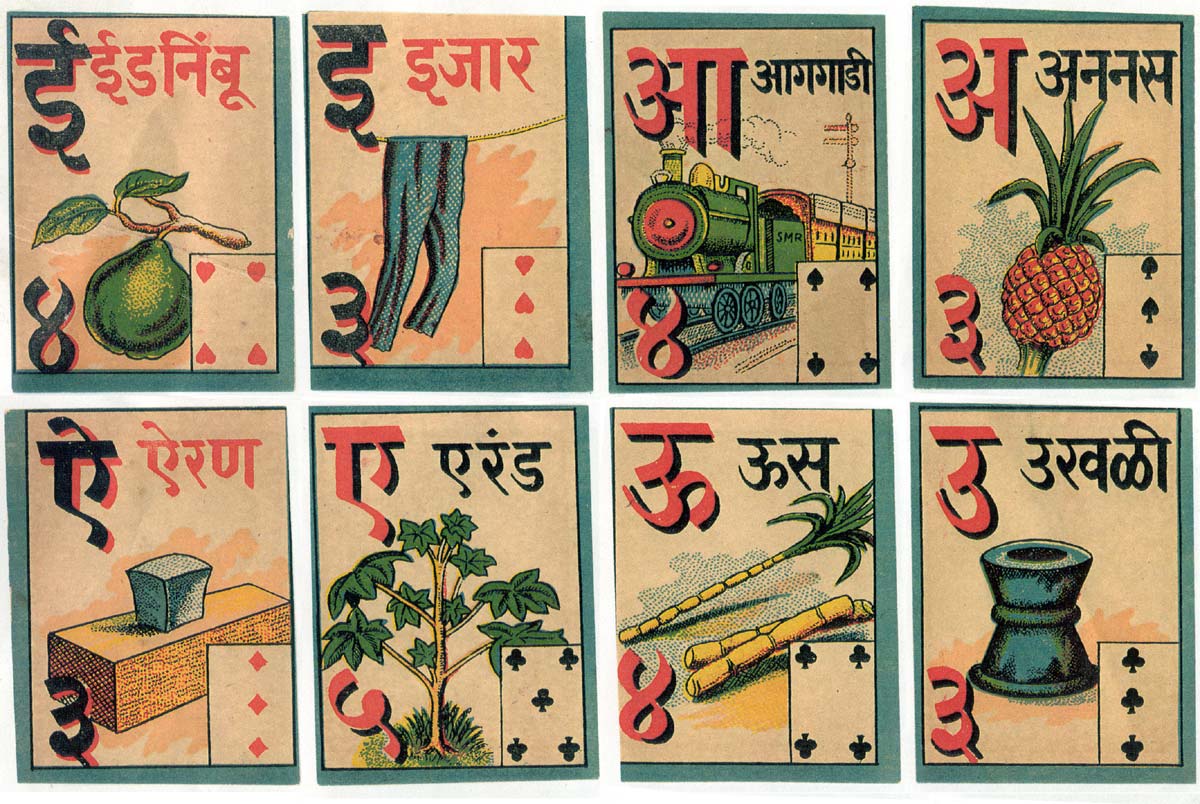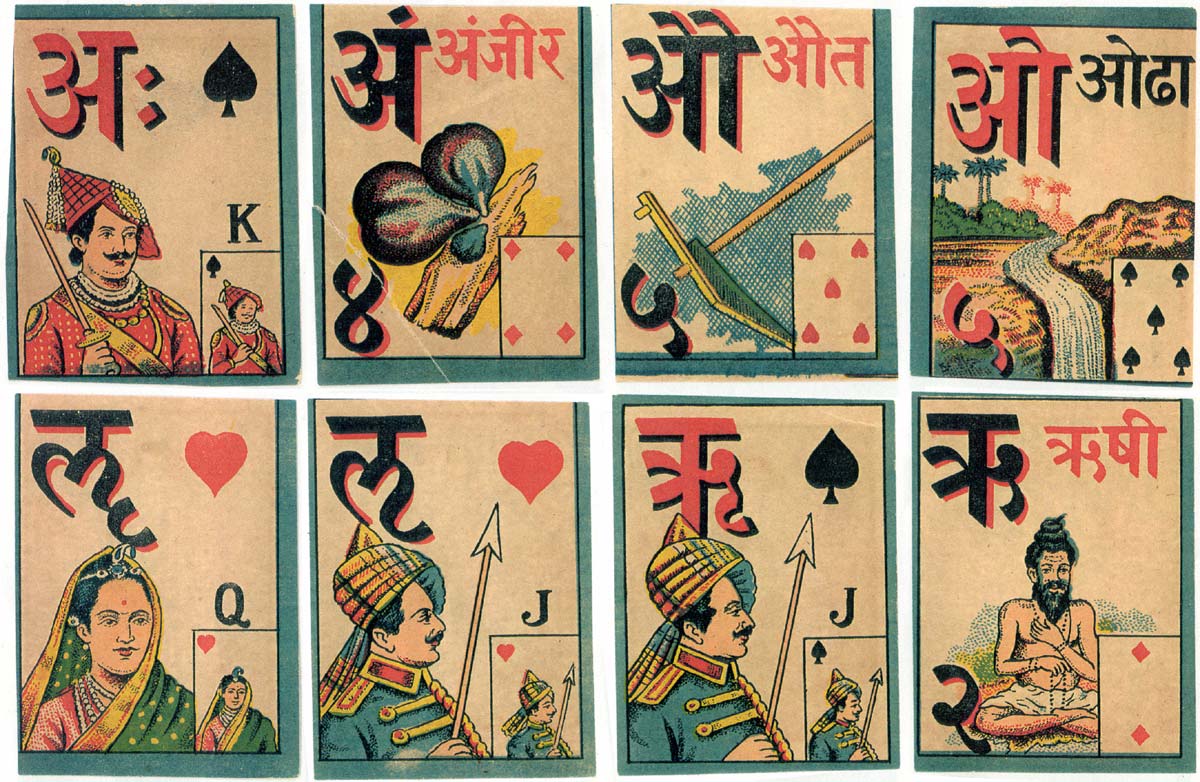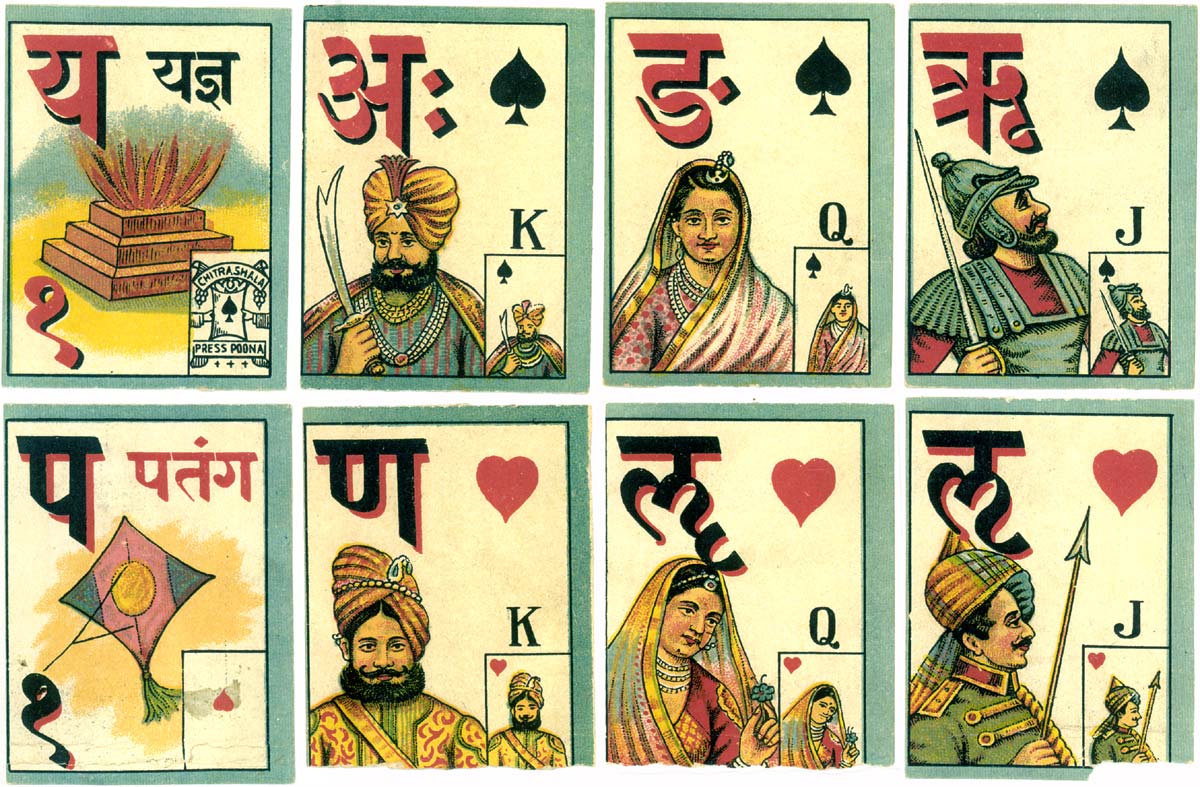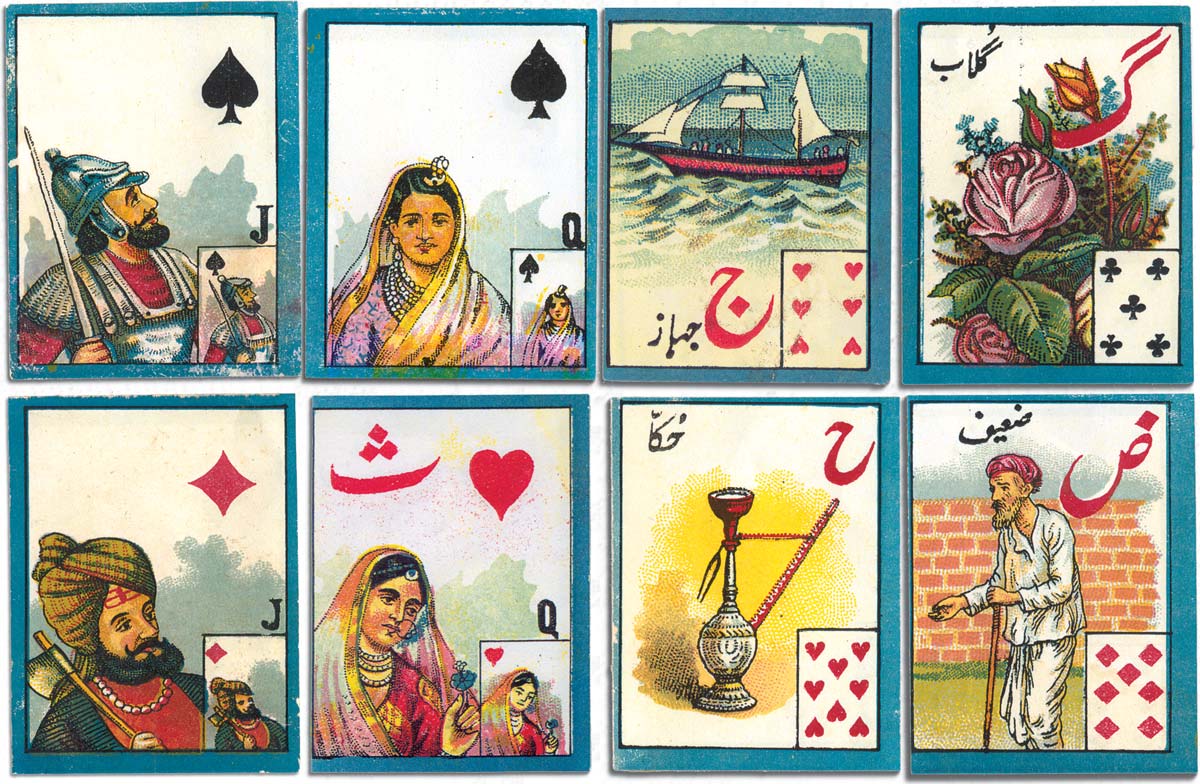 ---