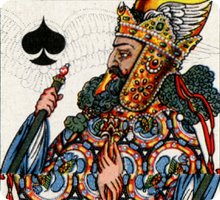 Iranian Popular Art Playing Cards
Representing Iranian culture and history and intended for a Persian market, these playing cards were designed by V. Romanowski de Boncza. The deck was commissioned by the Royal Iranian Government Playing Card Monopoly (Ministry of Finance) at the time and printed by De la Rue & Co., Ltd, c.1937. The double-ended court figures are wearing exotic Persian costumes from different dynasties.
Click to see: box ♣ reverse ♥ extra card.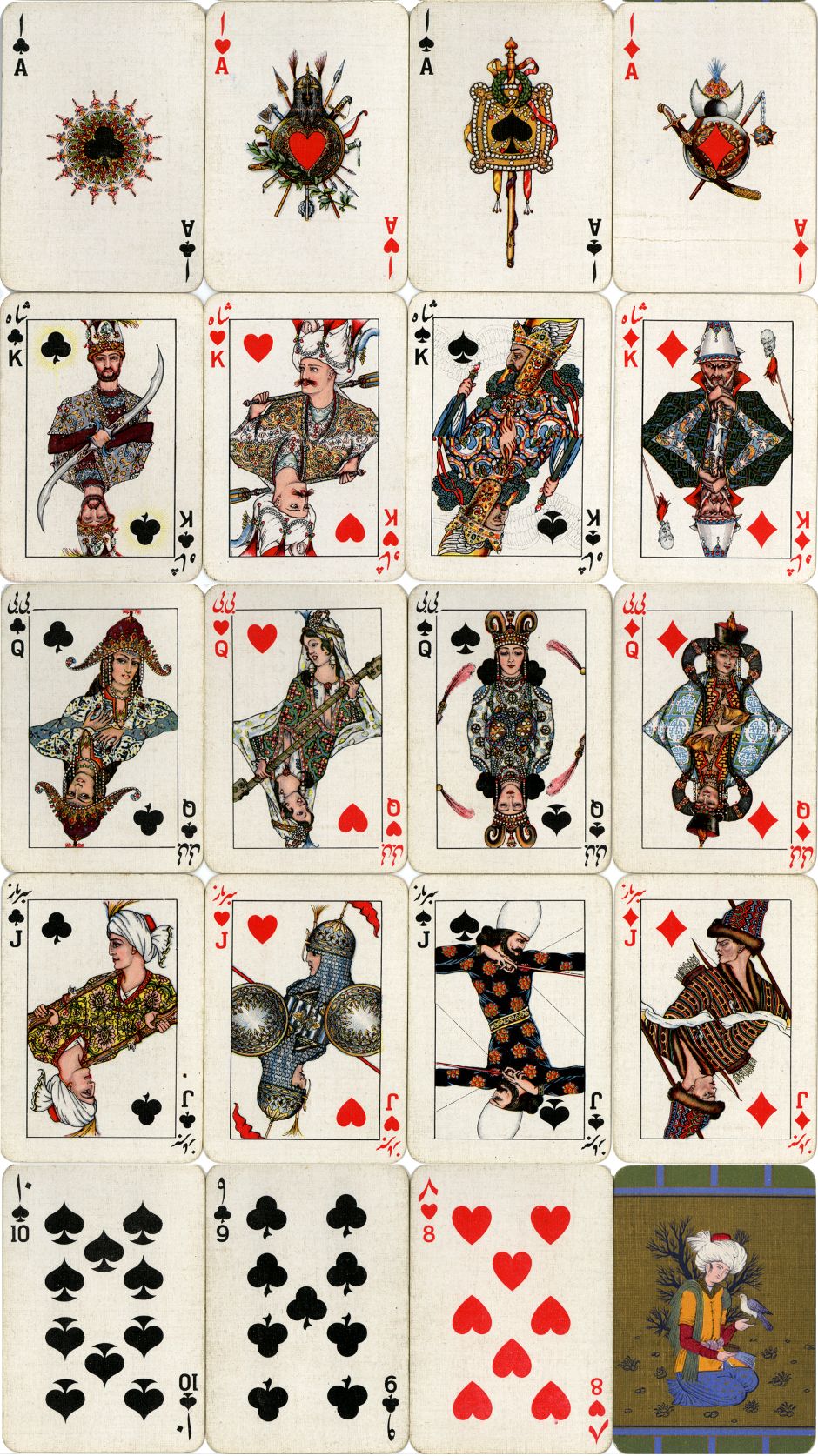 Reference: