Published January 05, 2017
Updated April 21, 2022
One Piece Hana Fuda
One Piece Hanafuda King card set published by Beverly Enterprises Inc, Tokyo, 2010
One Piece Hanafuda King card set published by Beverly Enterprises Inc, Tokyo, 2010. 'One Piece' is a Japanese manga series written and illustrated by Eiichiro Oda. The cards are a blend of One Piece graphics with traditional Japanese Hana Fuda cards. The cards have no text or indices but are organised into 12 sets of four cards, as shown in the accompanying leaflet printed in Japanese. Besides traditional Hana Fuda, the set can be used to play some new games with interesting special rules.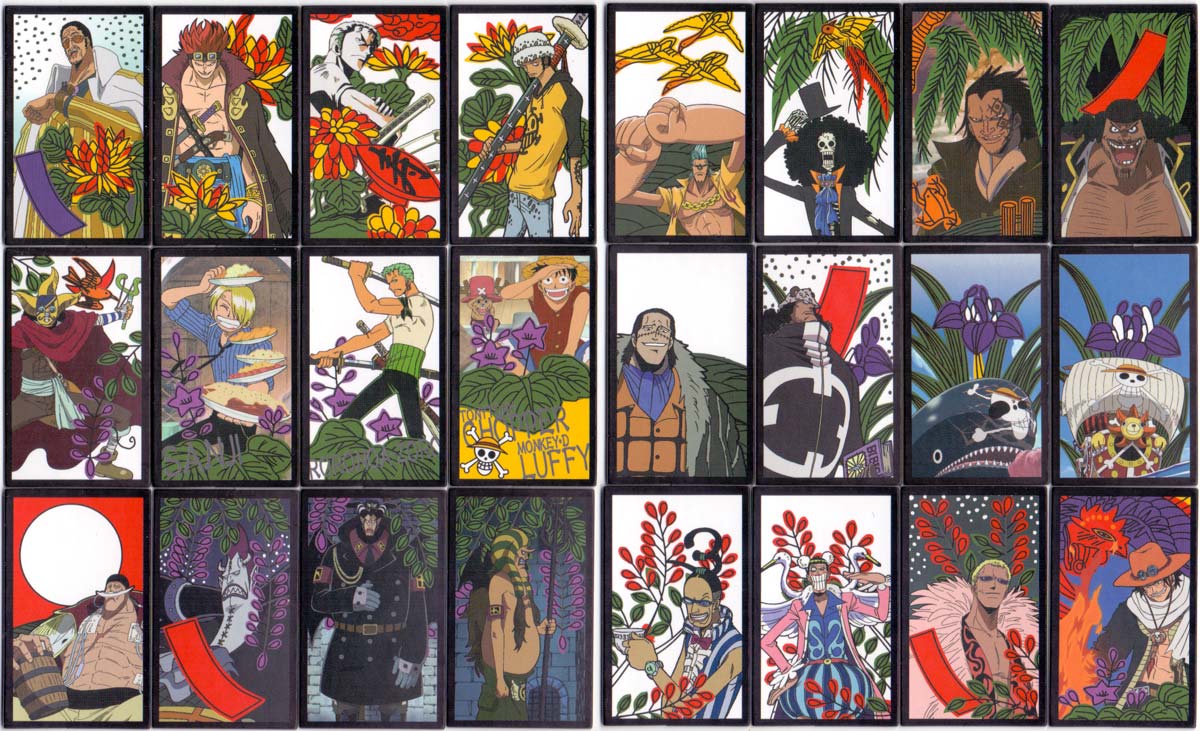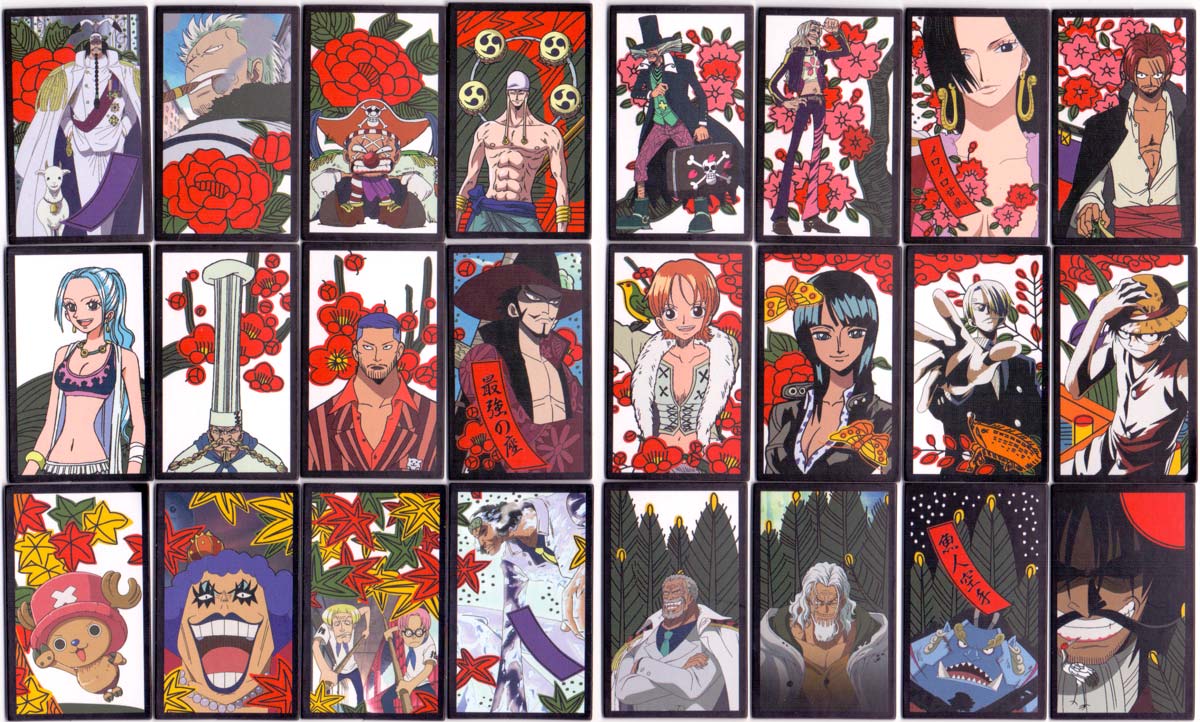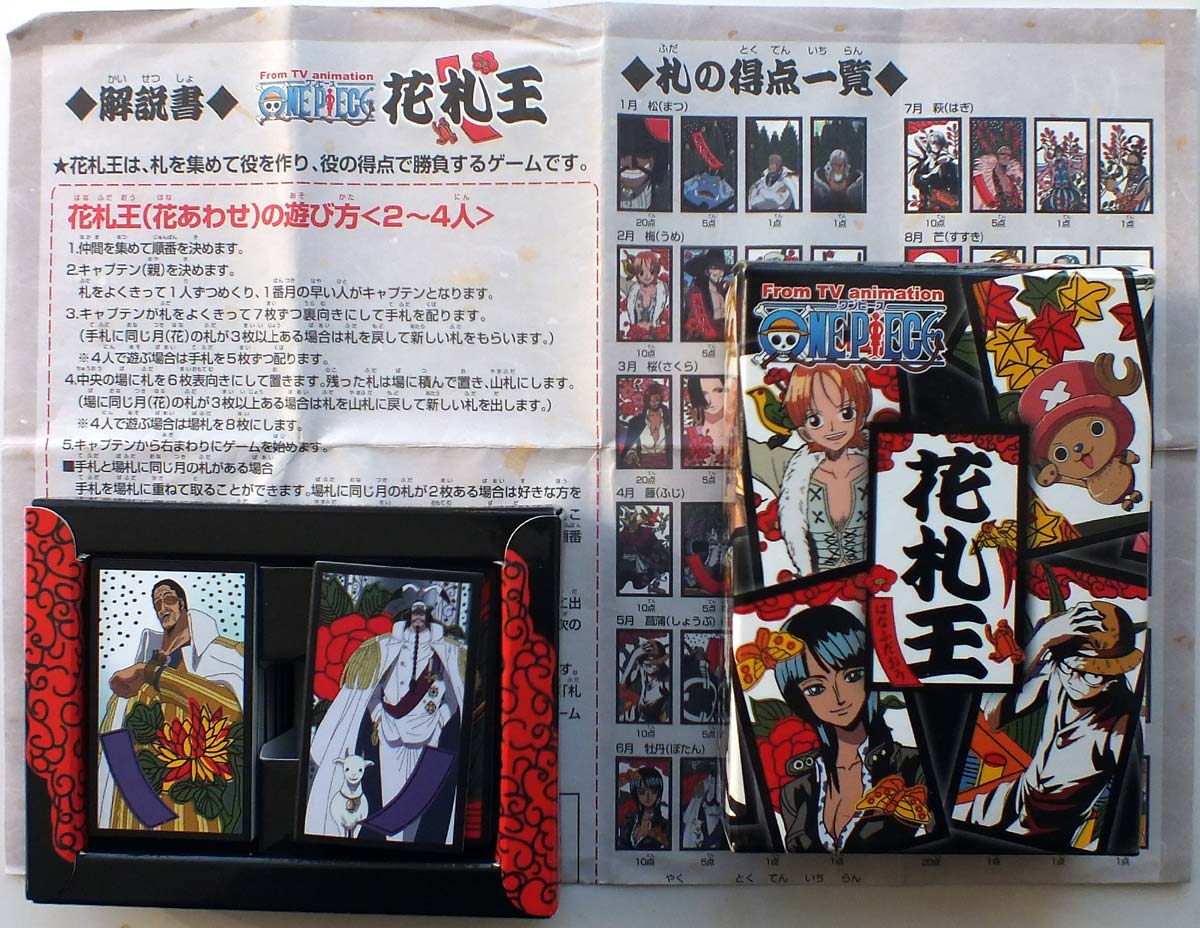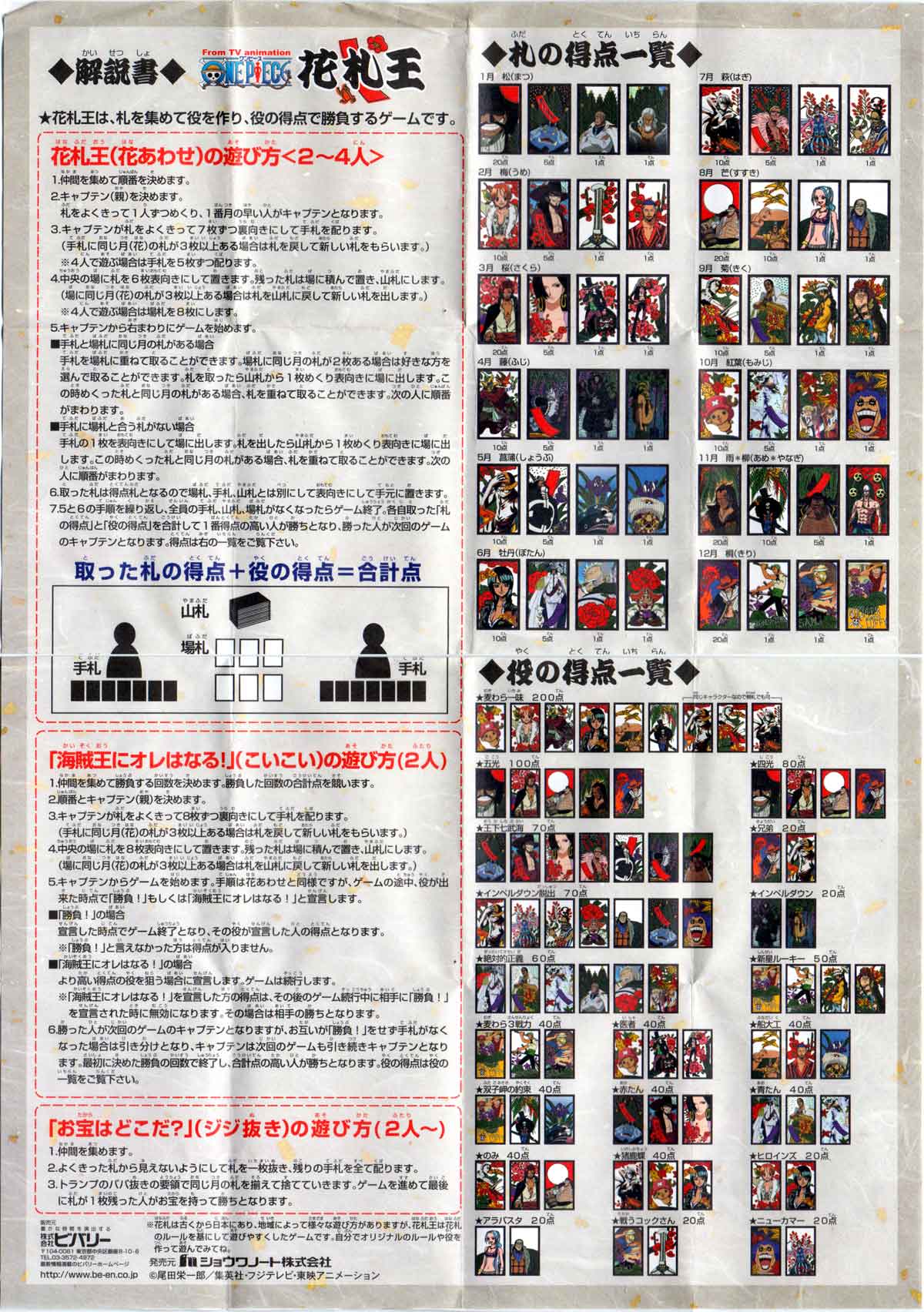 Member since February 01, 1996
View Articles
Curator and editor of the World of Playing Cards since 1996.