Kenya Tribes Playing Cards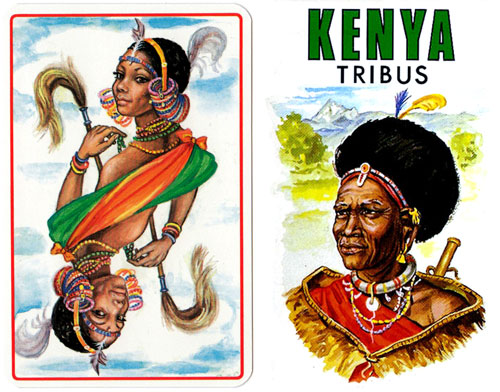 "Kenya Tribus" Playing Cards
"Kenya Tribus" beautifully illustrated playing cards published by Sapra, Mount Kenya Sundries Ltd, Nairobi, 1991.
Kenya has a very diverse population that includes most major ethnic, racial and linguistic groups found in Africa. Each card features a full-length colour illustration of African people including: warriors, dancers, musicians, young girls, men and women, witch doctors and drummers. There are about 42 different tribes in Kenya, making more than 42 ethnic communities each having its own traditional practices and symbols. This pack of cards contains a total of 55 illustrations.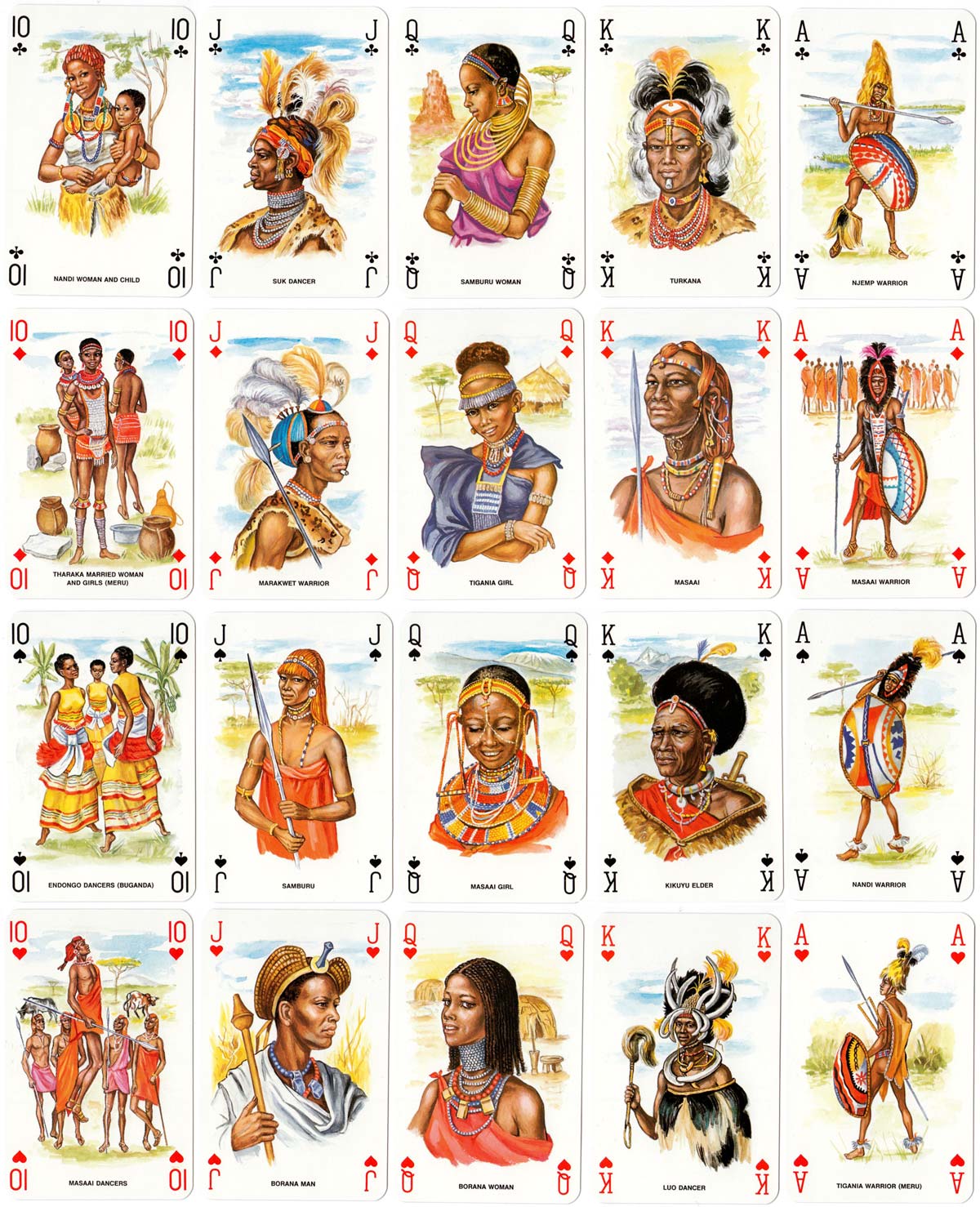 Variation
These have the same artwork as "Kenya Tribus", but without the background to the images, and different jokers.