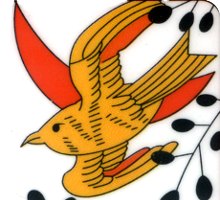 'Royal Gold' Korean Hwatu
Hwatu cards are the Korean version of Japanese Flower Cards. "Hwatu" literally means "flower cards". There are 48 cards in the game, broken up into twelve months (suits) of four cards each. Each month has a corresponding plant which is represented on the card. The cards are printed on thick, red plastic. Some of the cards have the word "光" ('bright') used to identify high scoring cards, a feature absent in the Japanese version. Hwatu is very commonly played in South Korea. 'Go Stop' is a popular card game played in Korea using "Hwatu" (화투) cards. The goal of the game is to gain as many points as possible, with certain combinations netting more points than others.
See also: another version of Hwatu Cards • Diamond brand Hwatu • Waddamda Hwatu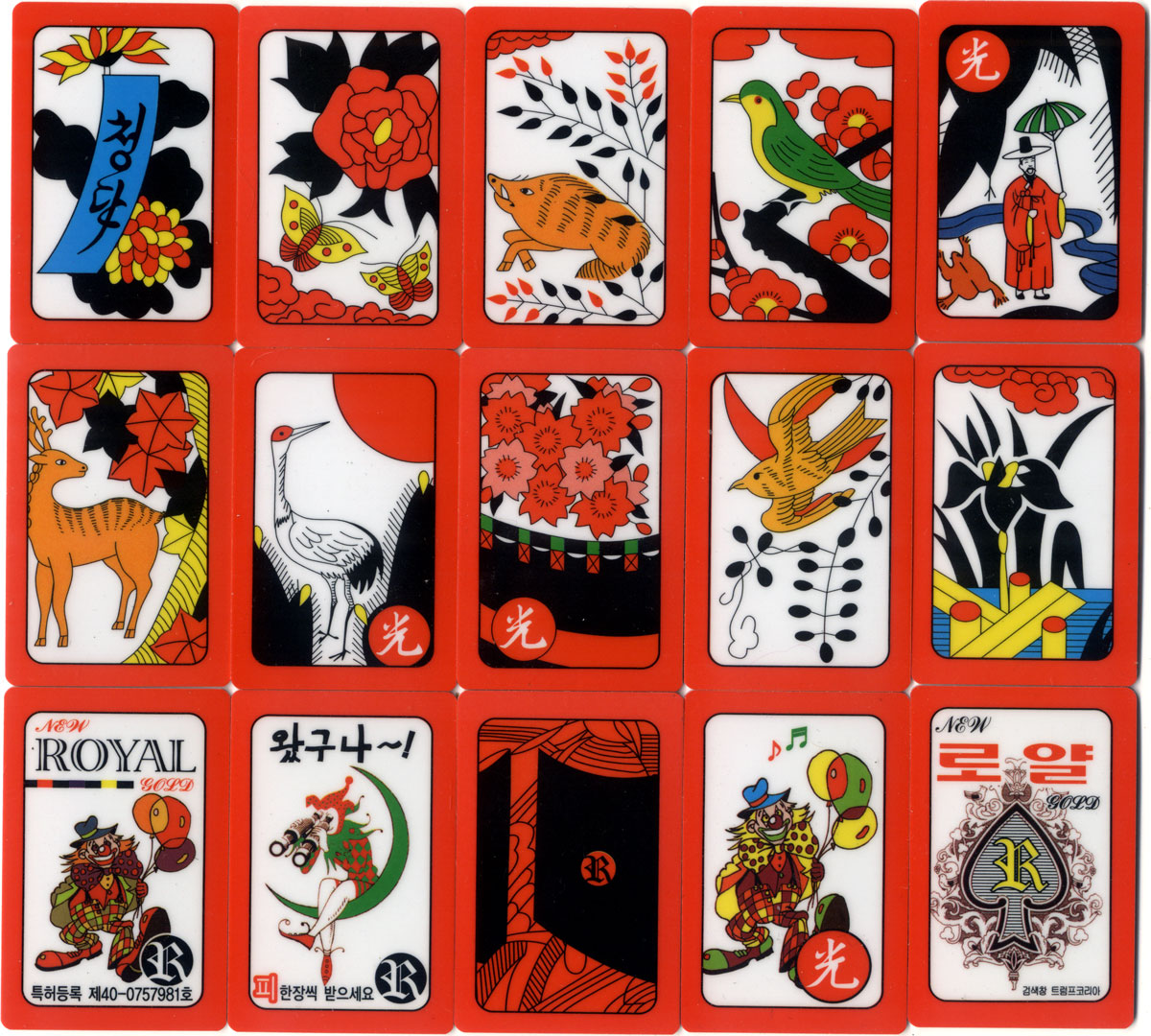 Member since February 01, 1996
View Articles
Curator and editor of the World of Playing Cards since 1996. He is a former committee member of the IPCS and was graphics editor of The Playing-Card journal for many years. He has lived at various times in Chile, England and Wales and is currently living in Extremadura, Spain. Simon's first limited edition pack of playing cards was a replica of a seventeenth century traditional English pack, which he produced from woodblocks and stencils.
Recommended
This special 'Hwatu' card set has all the traditional 48 flower cards given a modern graphic treatment.
"Girls' Generation" (Korean: 소녀시대; Sonyeo Shidae) is a nine-member South Korean pop girl group formed by S.M. Entertainment in 2007.
Each card has a colour drawing of a Korean building, museum or tourist attraction with a brief description and details of how to get there.
Hwatu (화투) cards originally came about because gambling with four-suited decks was outlawed. This ban prompted the creation of new decks and a new game.
Hwatu - Korean Flower Cards. The cards are printed on thick, red plastic, instead of the laminated board (with turnover edges), used in Japan.
The game of Hanafunda was introduced into Korea by the Japanese and modified somewhat by the Koreans.