Published June 05, 2017
Updated June 11, 2022
Naipe Nacional
Naipe Nacional designed by the architect, illustrator and artist Luis Alemany (1886-1943).
Fournier's "Naipe Nacional", designed by the architect, illustrator and artist Luis Alemany (1886-1943), was first published in 1938 at the time when the Spanish Civil War was imminent, leading to Francisco Franco's dictatorship until his death in 1975. The designs are aimed at promoting the values and ideals of an enduring and traditional national identity, alluding to the Spanish Reconquista and Renaissance which ushered in the golden era of the Spanish colonial empire. The pack's composition loosely follows a "Four Cultures" format.
Alemany was inspired by the futurist italian, constructivist, rationalist and cubist art movements in stark contrast to the conservative national style of the day. The popularity and success of the project is shown by the successive editions which have appeared, in various formats and in which the symbolism has been slightly changed or updated, to reflect political circumstances of the time. This is the 1970 edition which is mainly based on the 1939 edition with some small changes.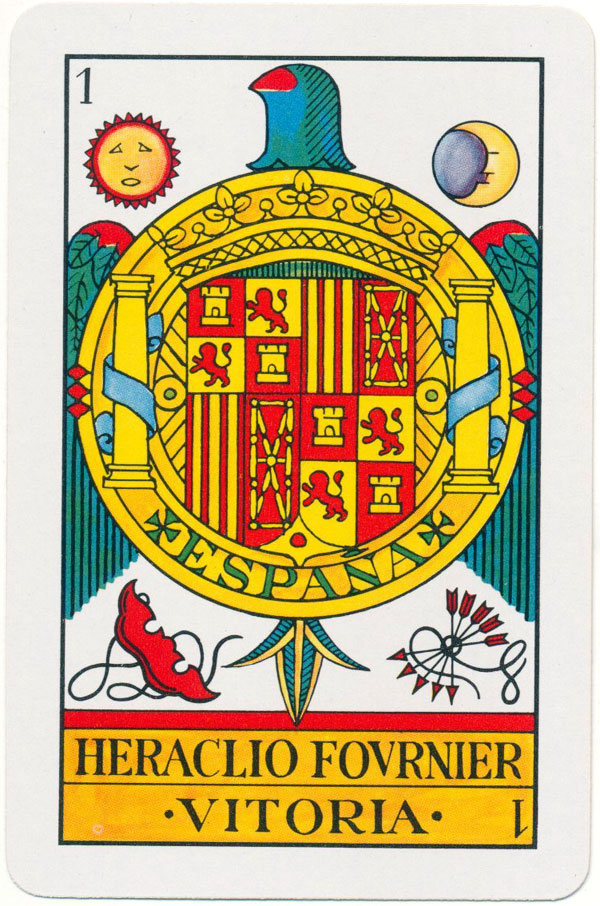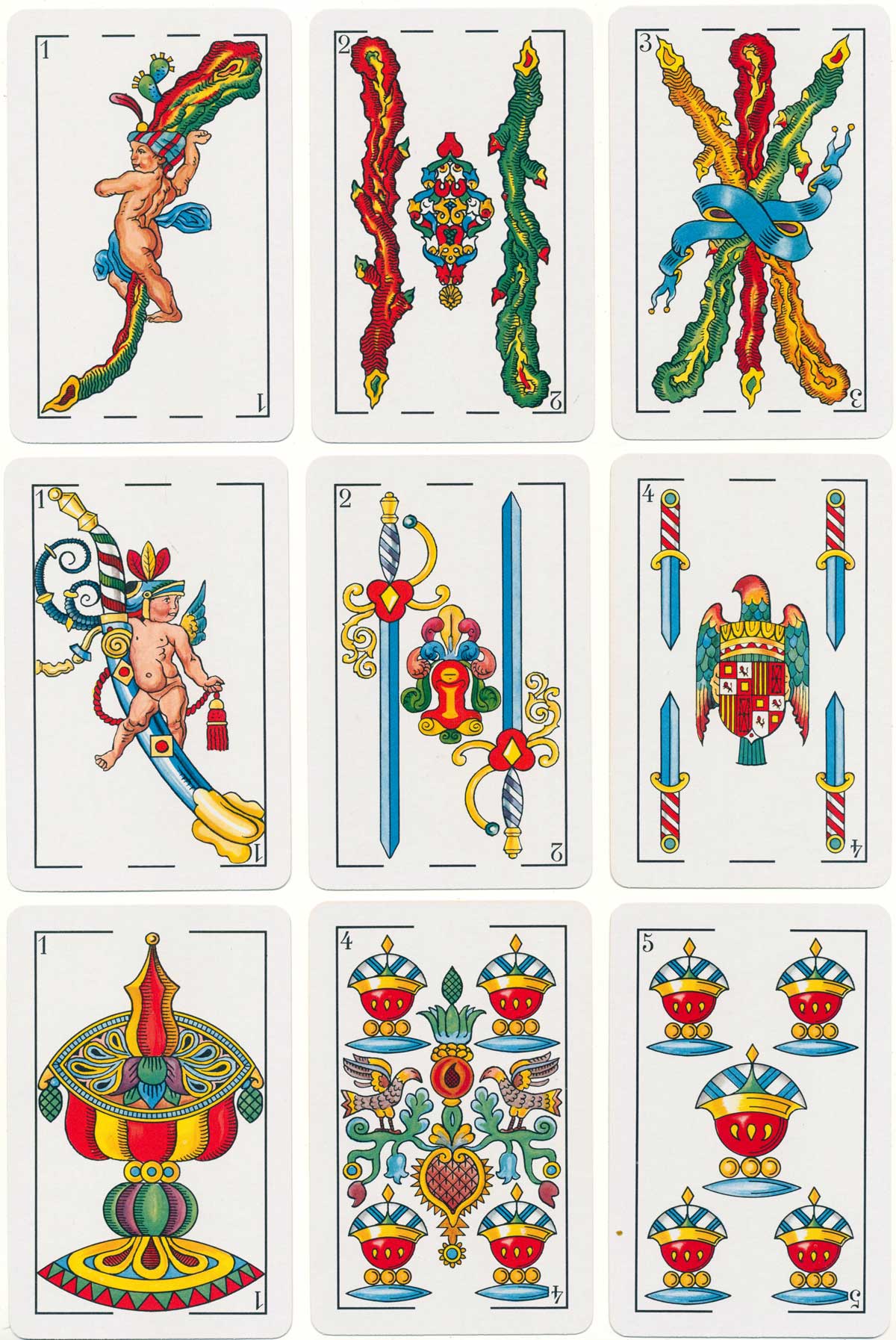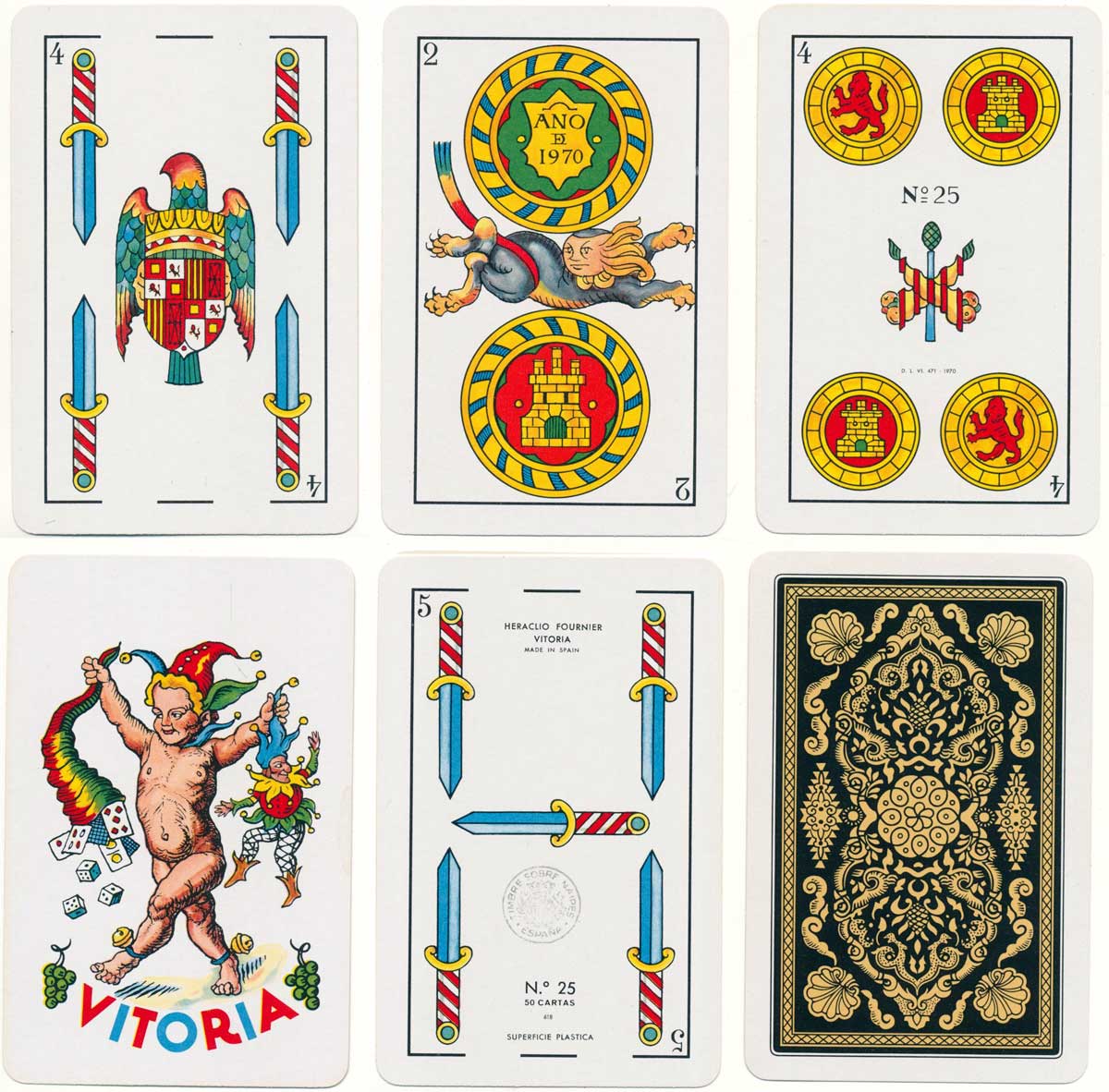 Member since March 02, 2012
View Articles
I have adored playing cards since before I was seven years old, and was brought up on packs of Waddington's No 1. As a child I was fascinated by the pictures of the court cards.
Over the next fifty years I was seduced by the artwork in Piatnik's packs and became a collector of playing cards.
Seeking more information about various unidentified packs I discovered the World of Playing Cards website and became an enthusiastic contributor researching and documenting different packs of cards.
I describe my self as a playing card archaeologist, using detective work to identify and date obscure packs of cards discovered in old houses, flea markets and car boot sales.