Simon Wintle's Spanish Suited Playing Cards
Archaic Spanish Suited Playing Cards
This Spanish suited pack of playing cards mimics sixteenth century French and Spanish production, and is based upon surviving specimens. This pattern is now completely extinct today.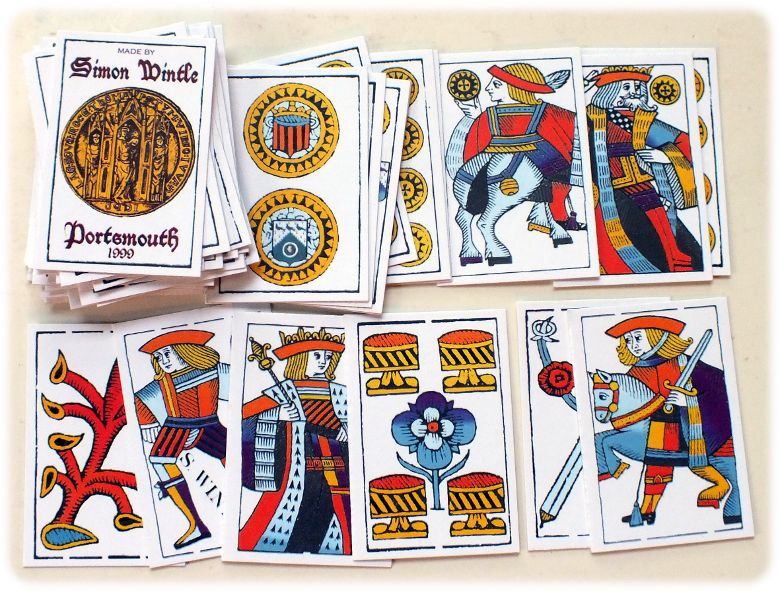 Suitable for play, re-enactment or where an authentic period feel is required.
Decks are made up on two-ply pasteboard which reproduces the tactile quality of antique cards. Suits are Coins, Cups, Swords and Batons. 48 cards + 1 extra card. Reverse: plain. Size: 48mm x 75mm.