Published February 18, 2010
Updated May 01, 2022
Hunt, 1790-1801
Packs manufactured by Hunt, c.1800.
Joseph Hunt (1790-1801) was the first in a succession of manufacturers which culminated with Bancks Brothers (1849-1889). Gibson & Hunt operated briefly (1801-1803) and were followed successively by Hunt & Son (1804-1821), Hunt & Sons (1821-1840), Hunt, Hall, Bancks & Sons (1841), A & R.O. Bancks (1841-1865) and finally Bancks Brothers (1849-1889). Hunt's earliest cards (below, top two rows) are of the old archaic style, similar to those of Blanchard and Gibson. His later cards are more simplified and stylised, and it appears that woodblock cutters produced blocks for more than one manufacturer in a similar style. Next page: Hunt & Sons►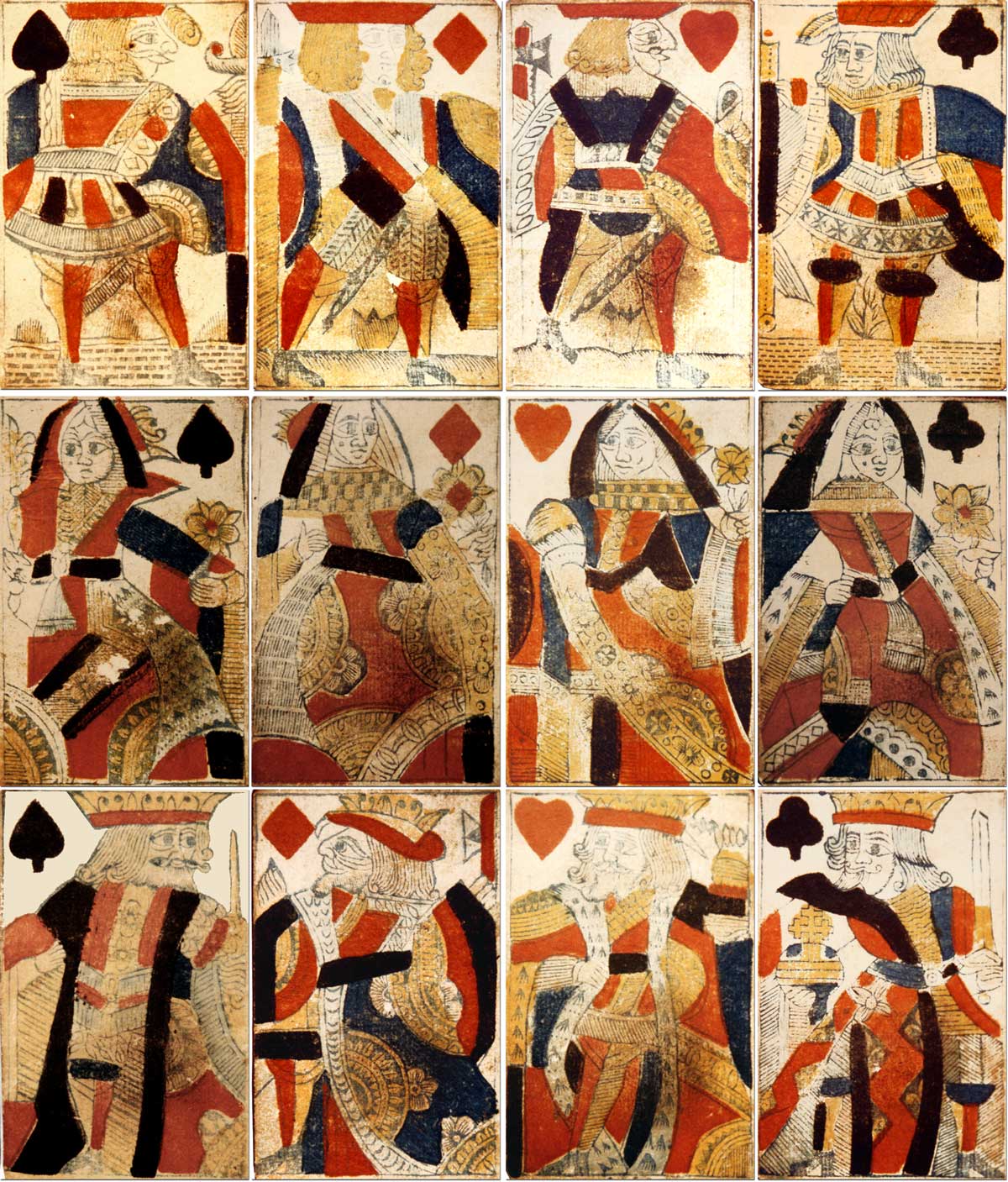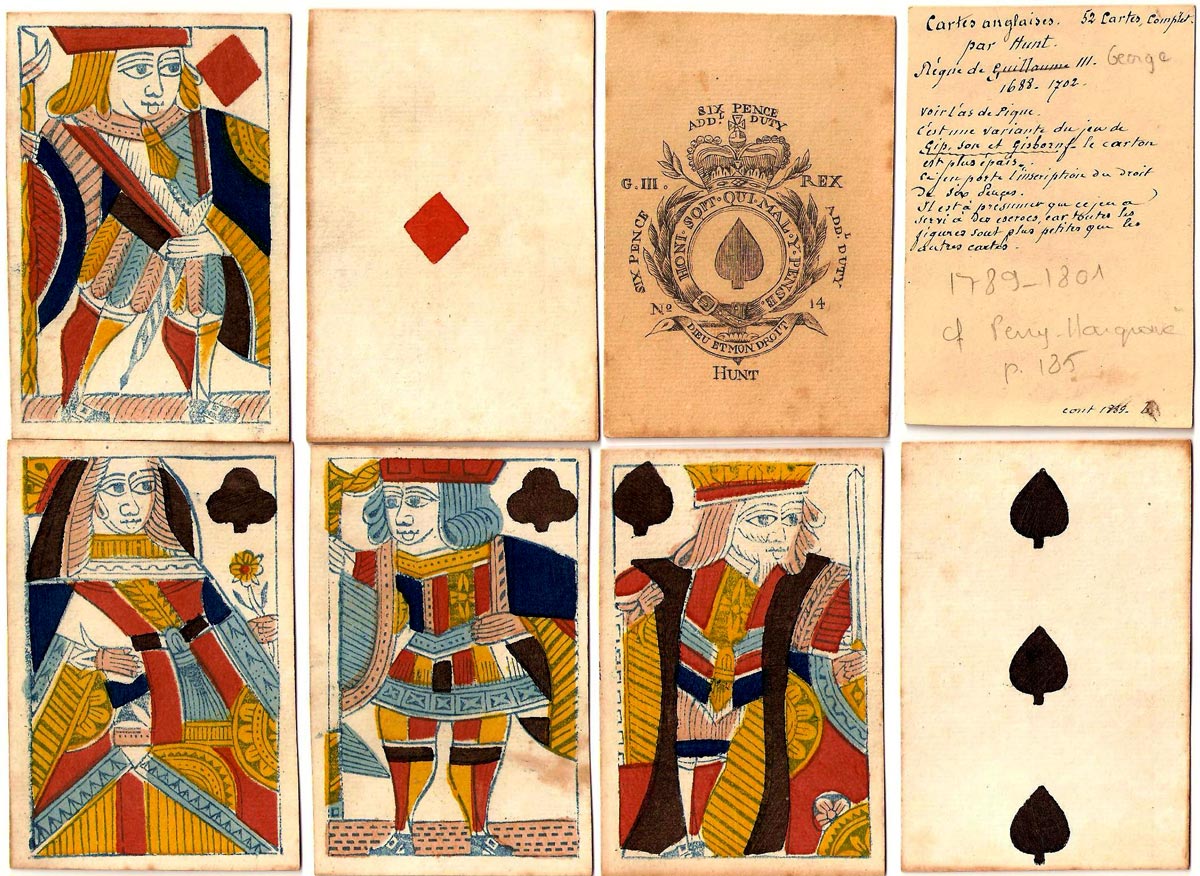 Member since February 01, 1996
View Articles
Curator and editor of the World of Playing Cards since 1996.