Published February 18, 2012
Updated June 07, 2022
Woodland Old Maid
Woodland Old Maid, a Pepys Card Game illustrated by Racey Helps, first published c.1957.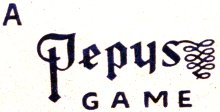 Woodland Old Maid
a Pepys Card Game pictured by Racey Helps, c.1957
In this classic children's game first published by Castell Brothers Ltd (Pepys Games) in the late 1950s the 'Old Maids' are depicted as gentle and loveable owls (maybe spinsters too!). Woodland Old Maid is a game for two or more players in which the object is to discard matching pairs and not end up holding the single 'Old Maid' card.
"Old Maid" card games were also re-titled in other countries as Black Peter (Schwarzer Peter) in Germany, Zwarte Piet (Netherlands), Svarte Petter (Sweden) and Pekka-Peli (Finland). The main focus of the game is towards the last card, which might be a black cat, an Old Maid, black-faced chimney sweep or black grotesque character.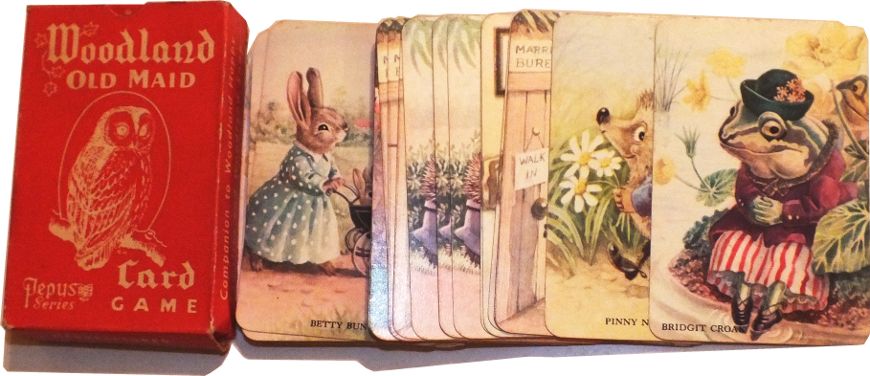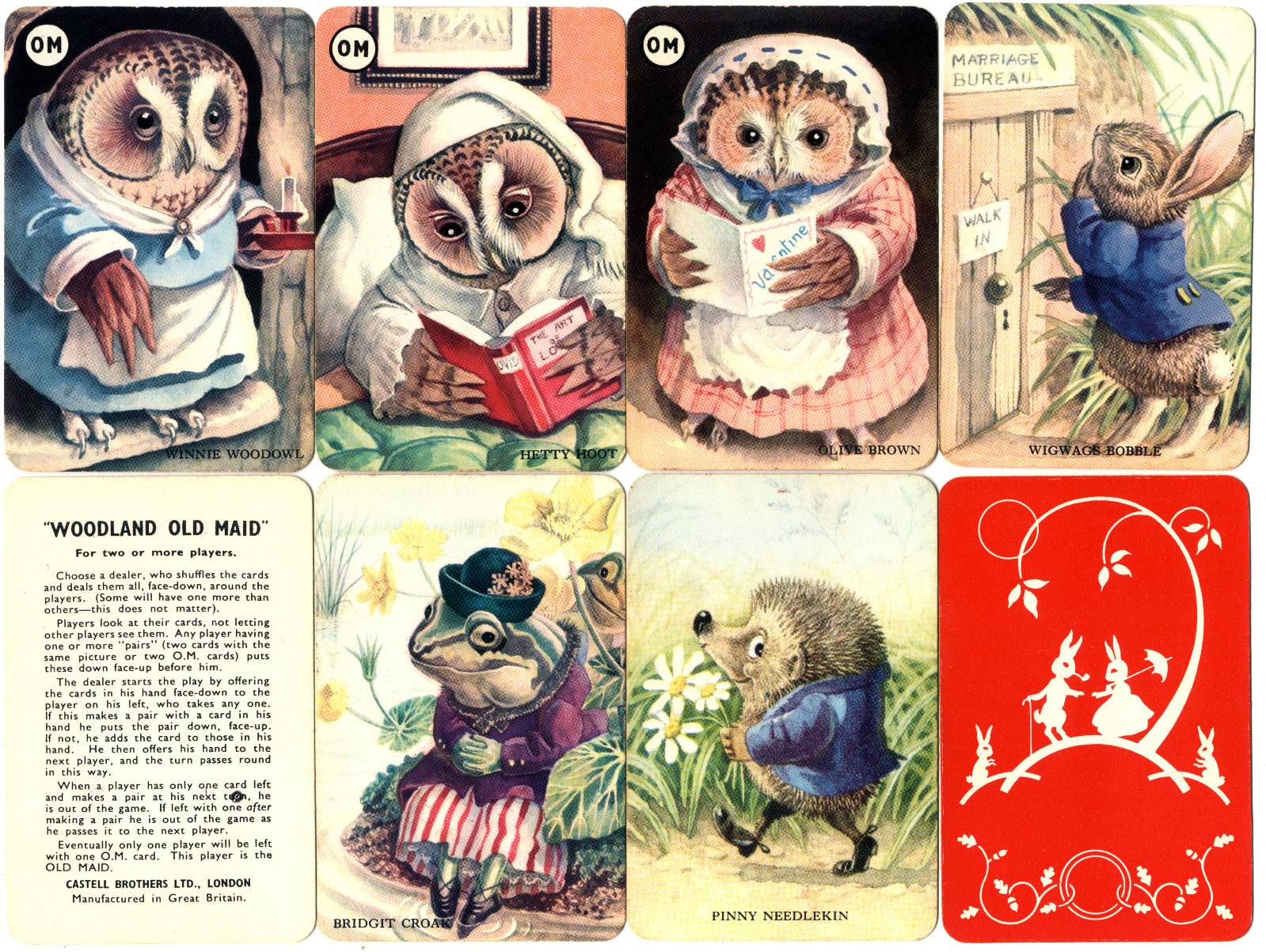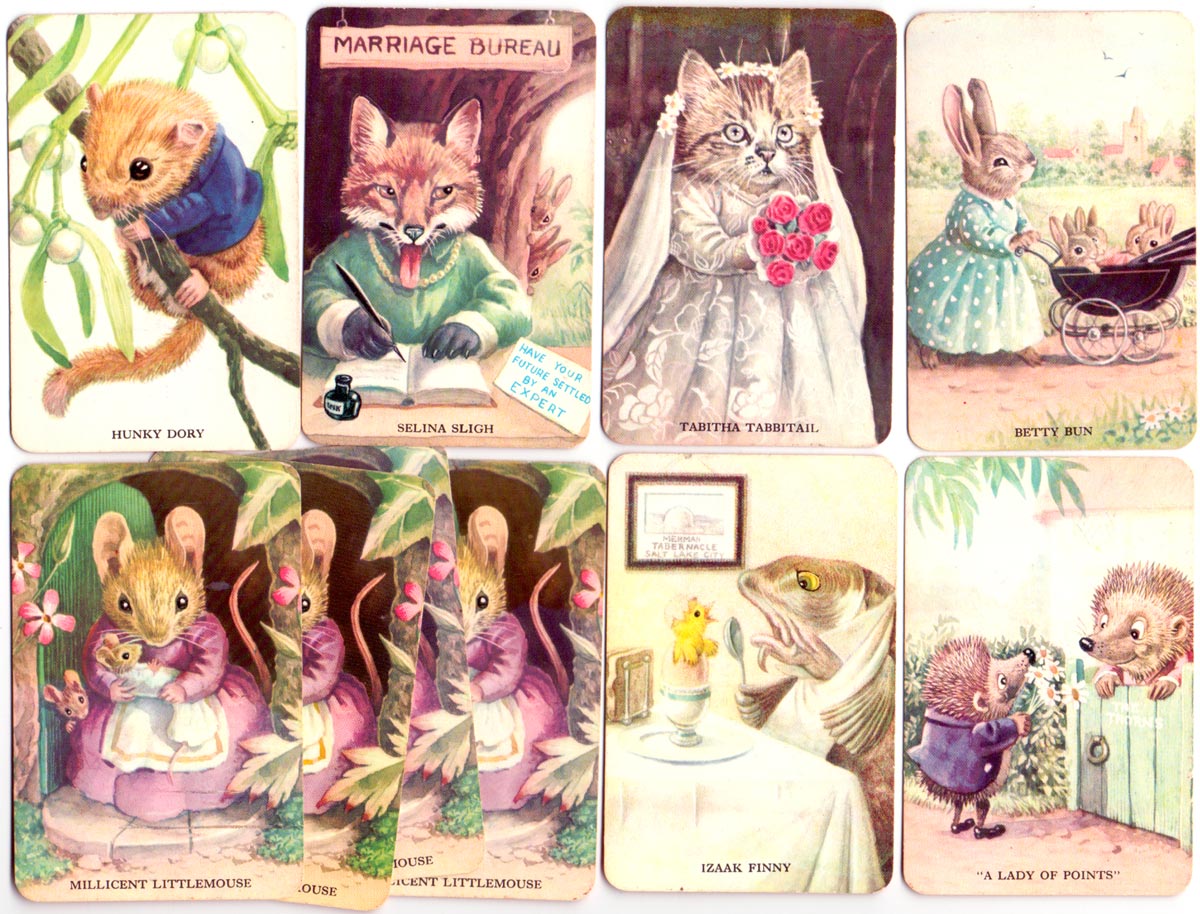 Companion games of Woodland Happy Families and Woodland Snap were also published by Pepys Games with artwork by Racey Helps. See also: more artwork by Racey Helps→
Member since February 01, 1996
View Articles
Curator and editor of the World of Playing Cards since 1996. He is a former committee member of the IPCS and was graphics editor of The Playing-Card journal for many years. He has lived at various times in Chile, England and Wales and is currently living in Extremadura, Spain. Simon's first limited edition pack of playing cards was a replica of a seventeenth century traditional English pack, which he produced from woodblocks and stencils.