Published January 29, 2012
Updated June 13, 2022
Woodland Snap
Woodland Snap is played with a pack of 44 cards illustrated with "Woodland" characters by Racey Helps the famous children's artist.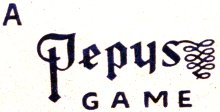 Woodland Snap card game published by Pepys Games (Castell Brothers Ltd), c.1960
Woodland Snap is played with a pack of 44 cards, consisting of 11 sets of four cards each. The cards are illustrated with "Woodland" characters by Racey Helps (1913-70) the famous children's author and artist, and include mice, frogs, rabbits, squirrels, a fox, a mole, a sparrow and a hedgehog. When a card is played which is similar to one already exposed, the first player to call "SNAP" collects all the cards and so on until one player succeeds in winning the entire pack. The rules booklet explains some finer points of the etiquette during play and also includes alternative rules for more advanced versions of the game. Meet the woodland folk...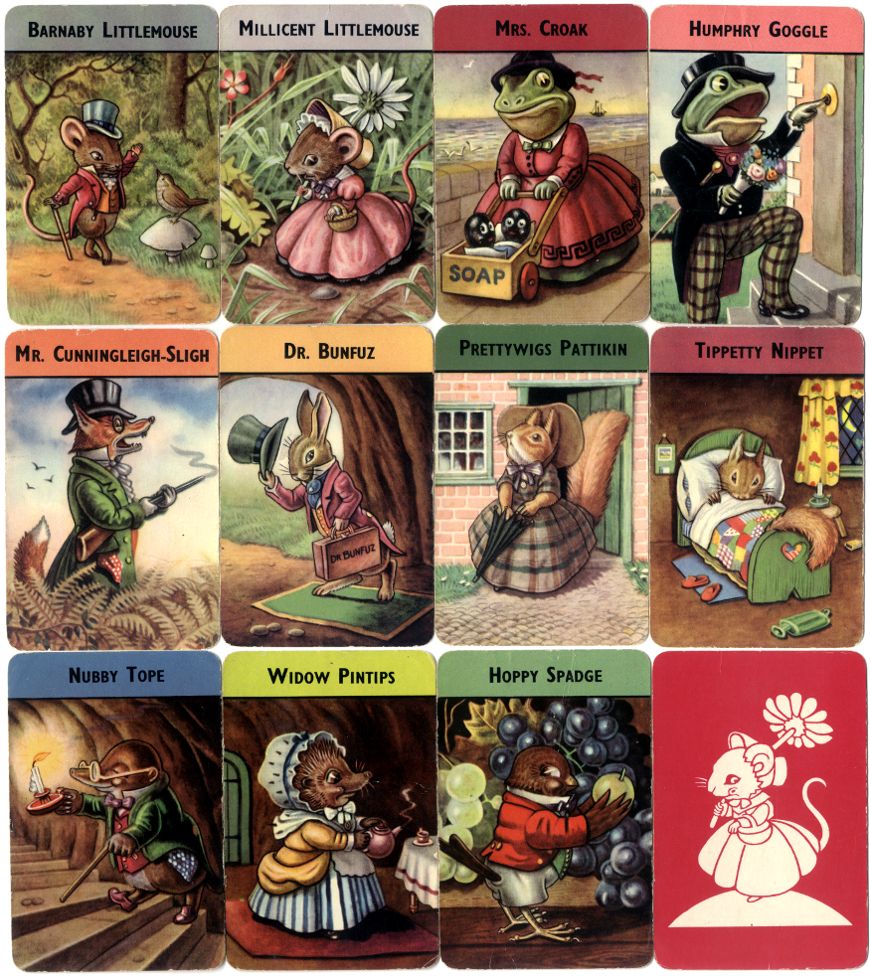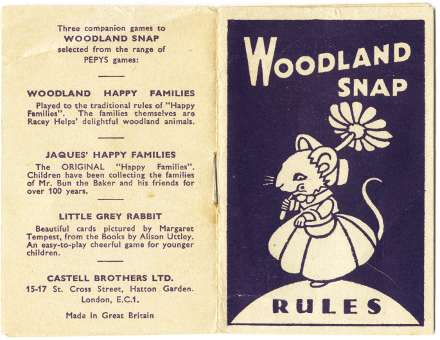 Later editions of Woodland Snap are published by Gibson Games. Companion games of Woodland Happy Families and Woodland Old Maid were also published by Pepys Games with artwork by Racey Helps. See also: more artwork by Racey Helps→
Member since February 01, 1996
View Articles
Curator and editor of the World of Playing Cards since 1996. He is a former committee member of the IPCS and was graphics editor of The Playing-Card journal for many years. He has lived at various times in Chile, England and Wales and is currently living in Extremadura, Spain. Simon's first limited edition pack of playing cards was a replica of a seventeenth century traditional English pack, which he produced from woodblocks and stencils.