Published July 20, 2016
Updated June 13, 2022
Punch Studio: 'Geisha Girls'
'Geisha Girls' playing cards published by Punch Studio, Culver City, CA., 2013
Punch Studio of Culver City, CA provides a range of decorative gift and accessory items. Several premium playing card sets have been published, including these 'Garden Geisha' themed cards, with rich colours, court designs inspired by Victorian art and crafts and gilt tipping to the suit symbols. Other companion sets include 'Royal Peacock', 'Twilight Bloom', 'Tuscan Sunflowers', 'The Explorer', 'Hydrangea Blooms', etc.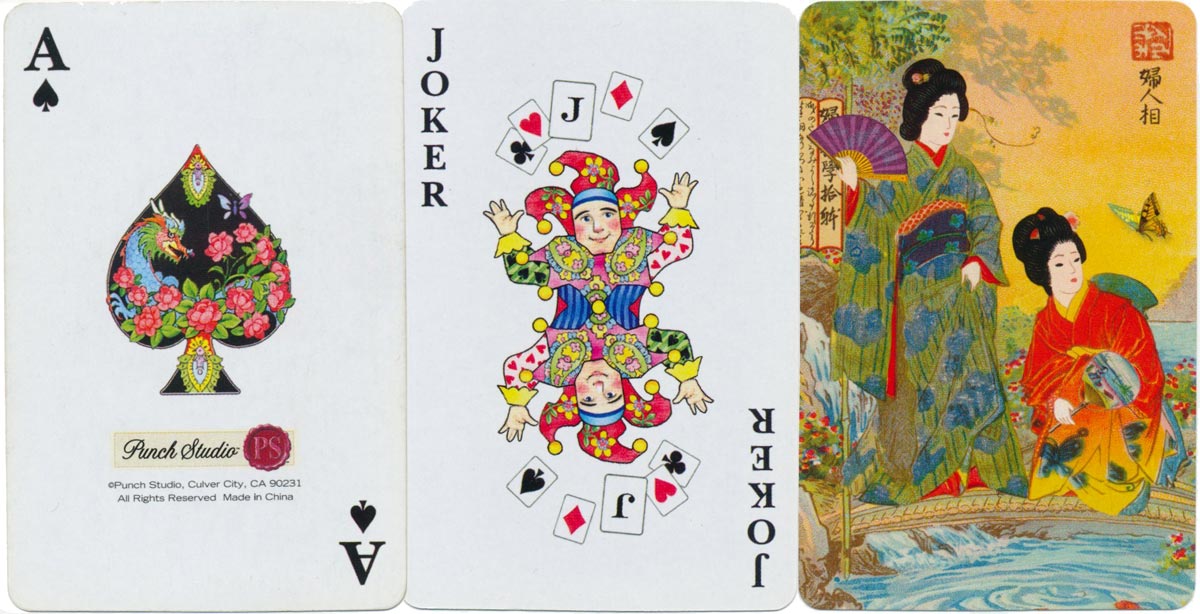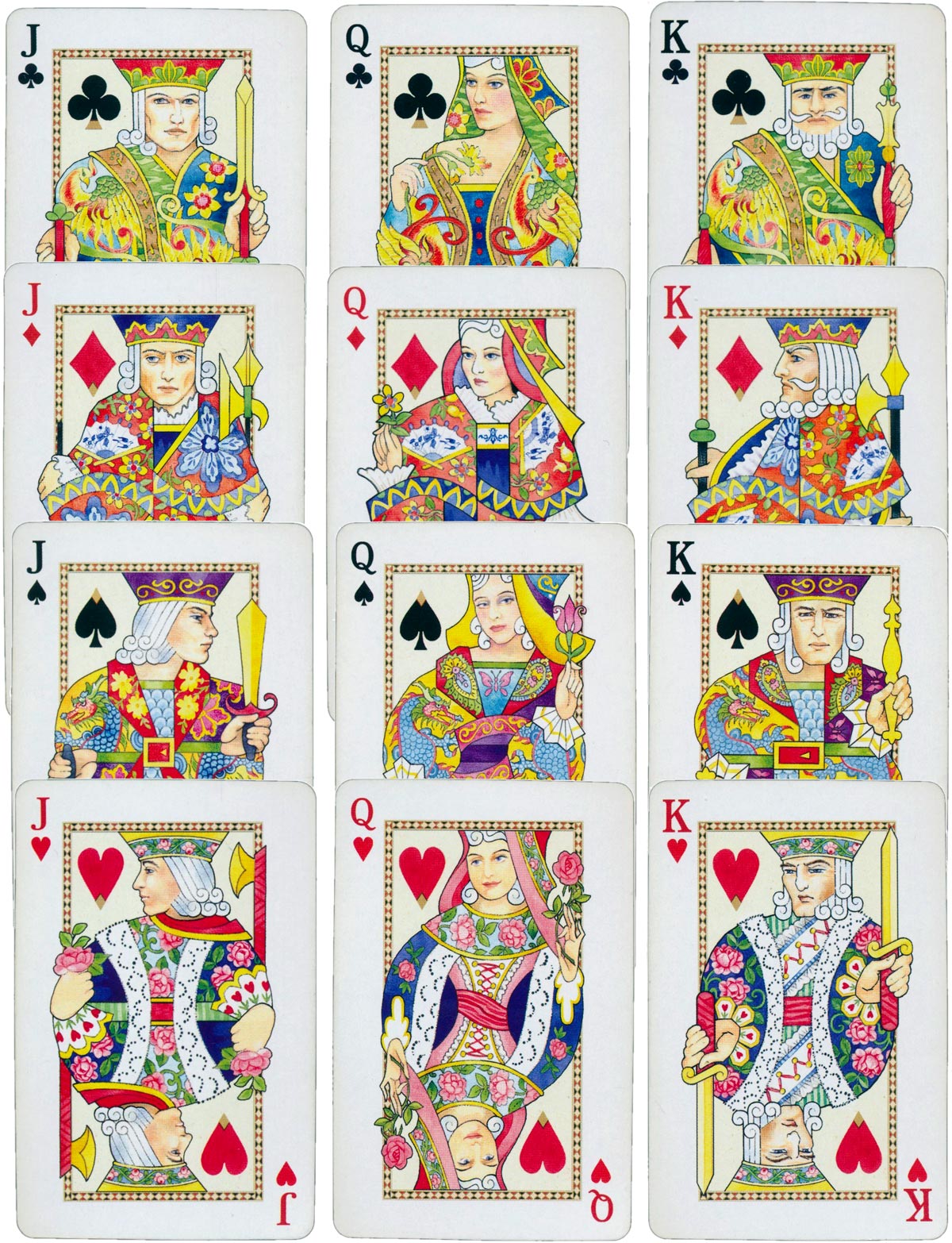 Member since March 02, 2012
View Articles
I have adored playing cards since before I was seven years old, and was brought up on packs of Waddington's No 1. As a child I was fascinated by the pictures of the court cards.
Over the next fifty years I was seduced by the artwork in Piatnik's packs and became a collector of playing cards.
Seeking more information about various unidentified packs I discovered the World of Playing Cards website and became an enthusiastic contributor researching and documenting different packs of cards.
I describe my self as a playing card archaeologist, using detective work to identify and date obscure packs of cards discovered in old houses, flea markets and car boot sales.