Published September 10, 2016
Updated July 28, 2019
Bridge Challenger
"Bridge Challenger" by Fidelity Electronics, 1975
Bridge Challenger playing cards accompanied the hand-held electronic game Bridge Challenger Model BRC manufactured by Fidelity Electronics in the USA during the 1970s & 80s. It was a high quality game packaged in an attaché case for the serious player and these playing cards, manufactured by TDC Inc., were included in the case.
The bar codes on the faces of the cards are so the machine can read the cards. The game also has a voice synthesizer and can speak the card names. Clever stuff.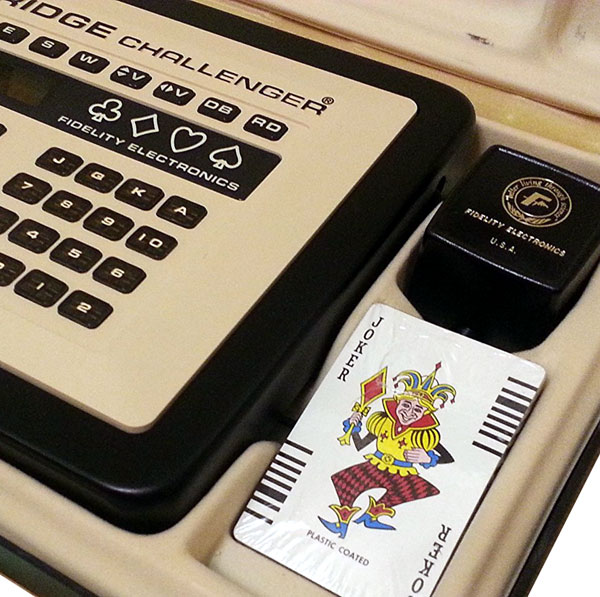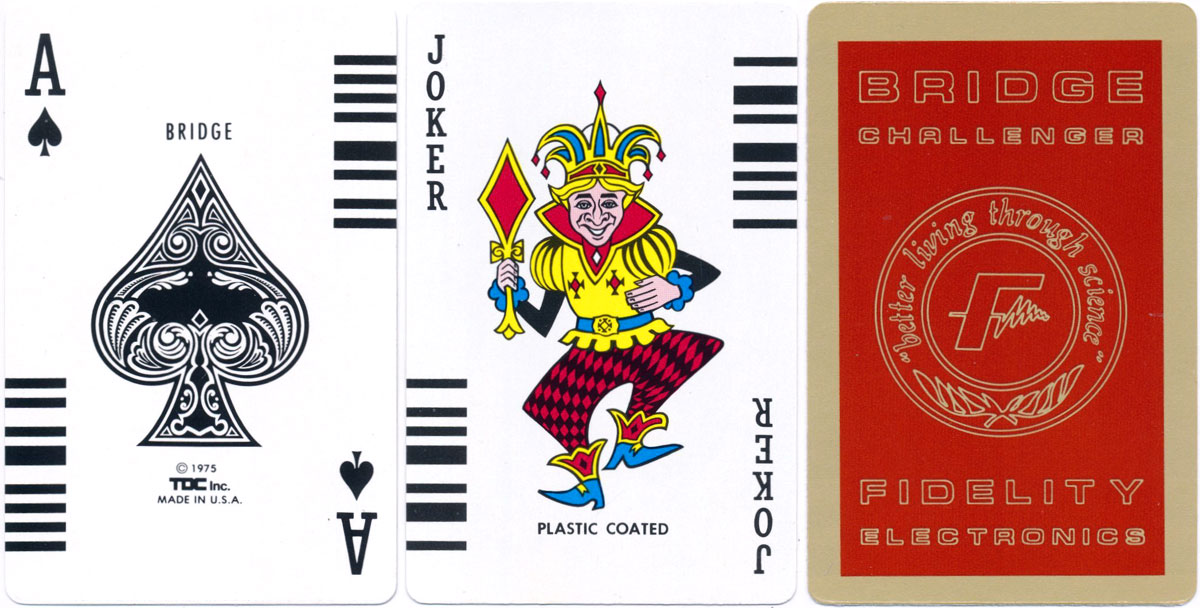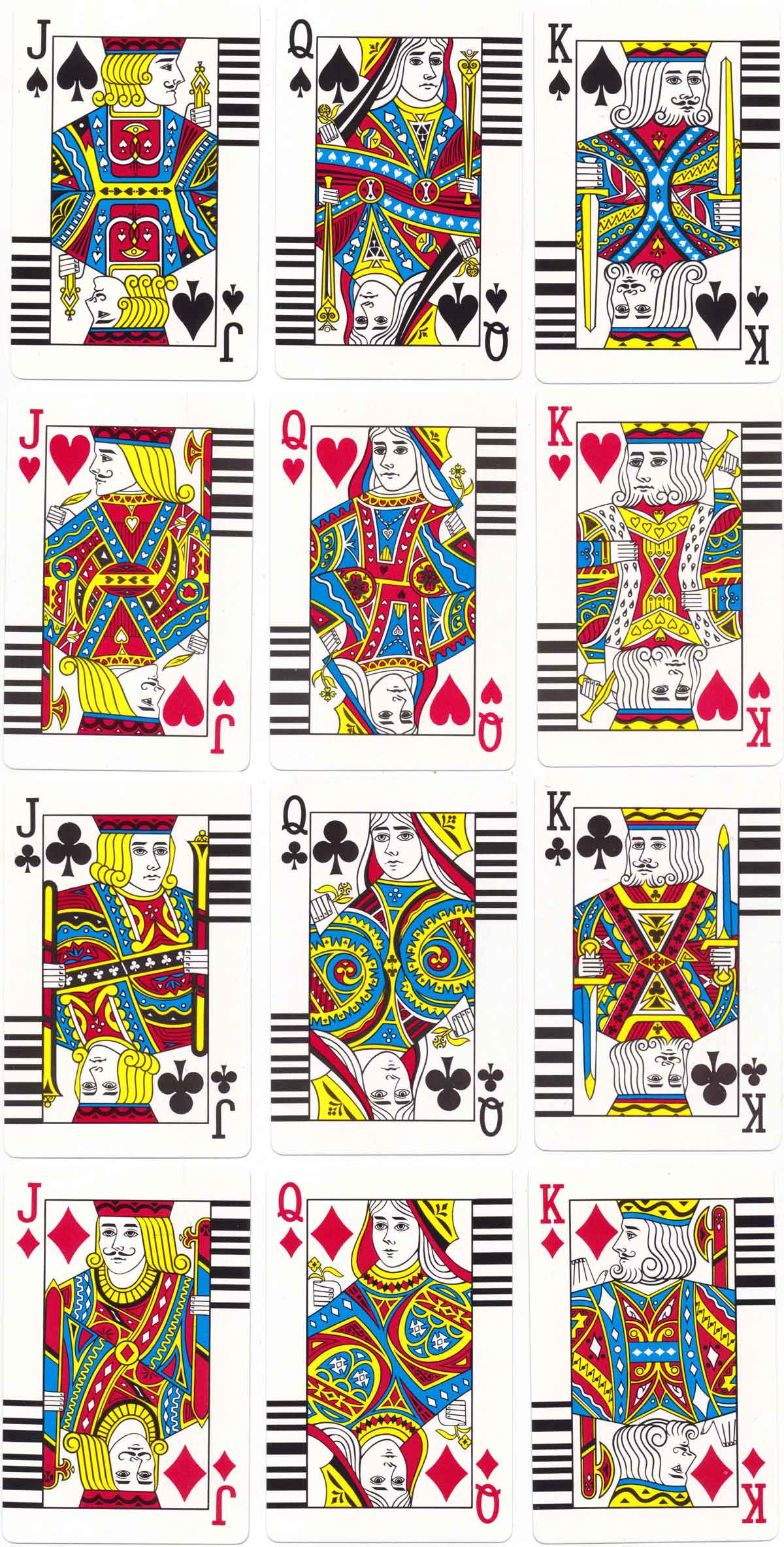 ---
Souvenir of Space Shuttle Kennedy Space Center by TDC Inc. See the Box►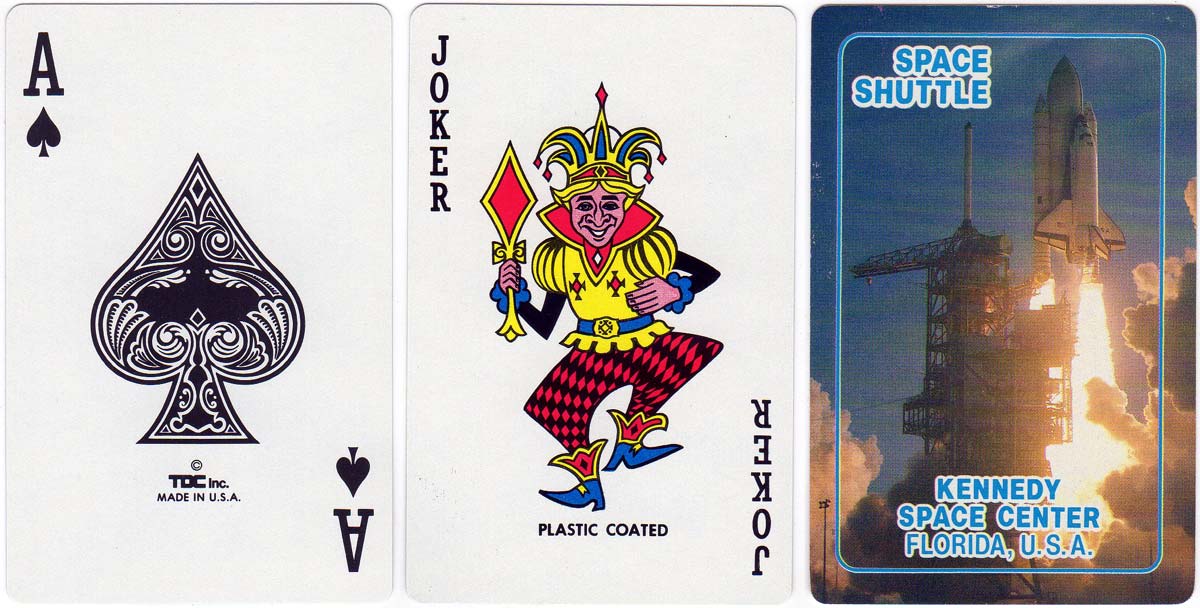 In 1979 TDC Inc was absorbed by Brown & Bigelow, then owned by Saxon Industries, and incorporated into Hoyle Products►
---
Member since March 02, 2012
View Articles
I have adored playing cards since before I was seven years old, and was brought up on packs of Waddington's No 1. As a child I was fascinated by the pictures of the court cards.
Over the next fifty years I was seduced by the artwork in Piatnik's packs and became a collector of playing cards.
Seeking more information about various unidentified packs I discovered the World of Playing Cards website and became an enthusiastic contributor researching and documenting different packs of cards.
I describe my self as a playing card archaeologist, using detective work to identify and date obscure packs of cards discovered in old houses, flea markets and car boot sales.