Published April 12, 2018
•
Updated March 20, 2022
Bicycle Playing Cards, 1st edition
1st edition of famous Bicycle Playing Cards printed by Russell & Morgan Printing Co., Cincinnati, 1885.
The first Bicycle deck was introduced in 1885 by the Russell & Morgan Printing Company, Cincinnati, one of the predecessor companies to USPCC. It features the first 'Bicycle' ace of spades and includes a "Best Bower" joker riding a high-wheel bicycle. It was issued with seven different back designs including 'Lotus', the one shown here. The number '808' had not yet been assigned to this brand. See the Box►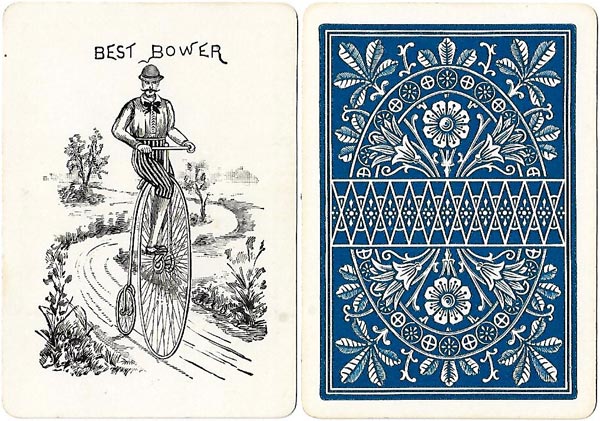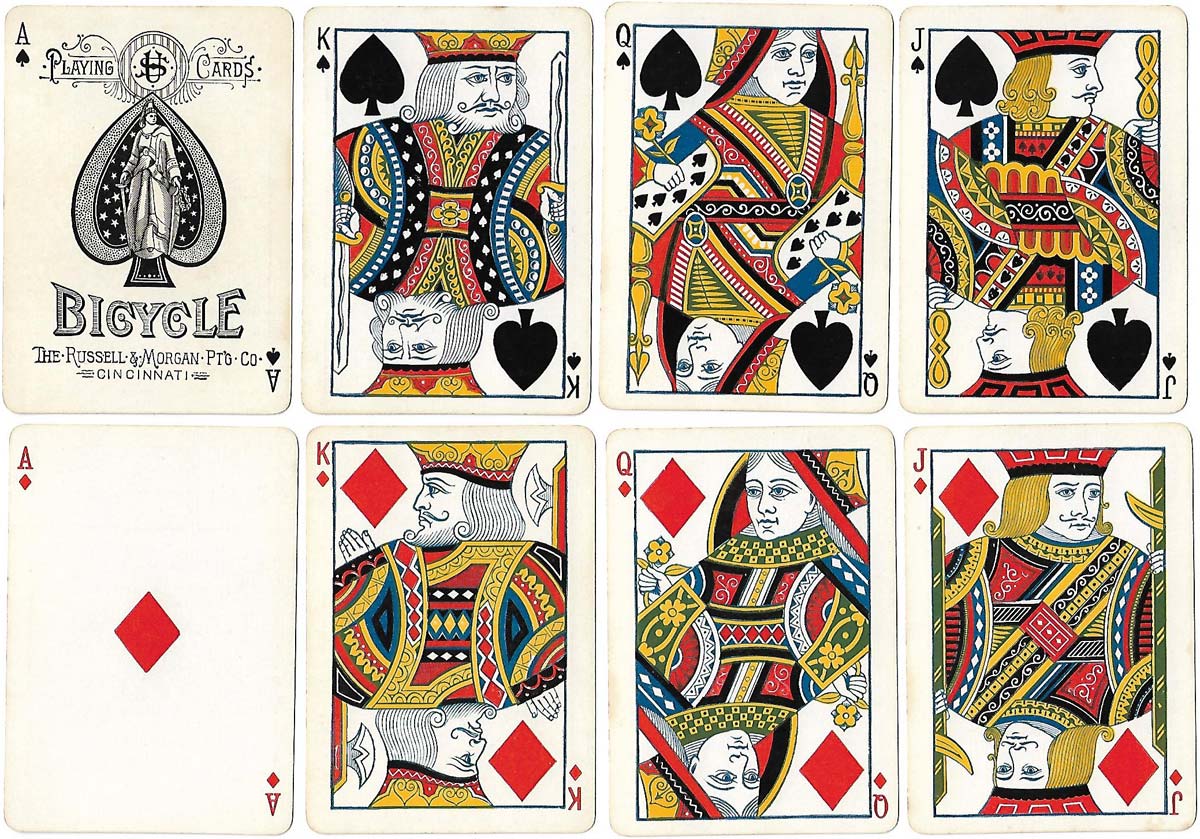 Member since January 09, 2013
Rod Starling is one of the founding members of the 52 Plus Joker card collectors club. He has written many articles for the club's quarterly newsletter, Clear the Decks. His collection still encompasses both foreign and American decks. Rod has also authored a book titled The Art and Pleasures of Playing Cards.