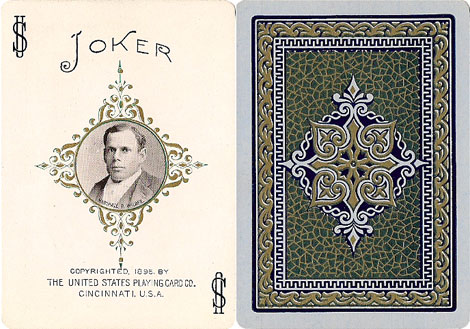 These "Stage Playing Cards" are souvenirs from a bygone age but today they have historic and nostalgia value. The court cards and Aces each feature four portraits of famous theatre stars from the 1890s inside round frames, against a background pattern based on traditional court cards. The Joker is Marshall P. Wilder (1859-1915) the famous actor who was one of the first persons with a disability to become a celebrity on his own terms.
See: the box→
---
The Alternate Version
A second version of the deck exists having the denomination of the Jacks, Queens and Kings printed inside the suit symbol. Both versions were published until c.1900.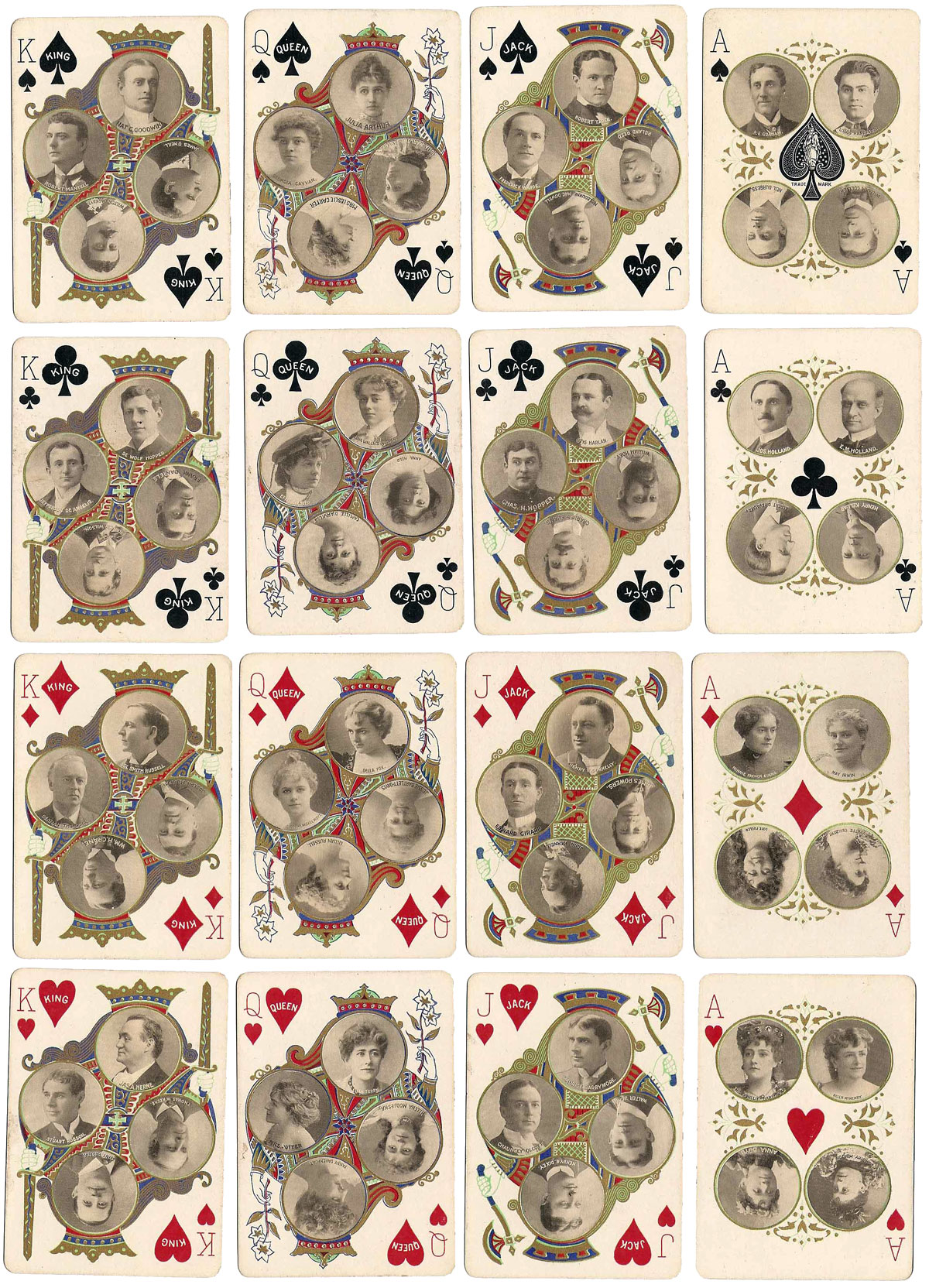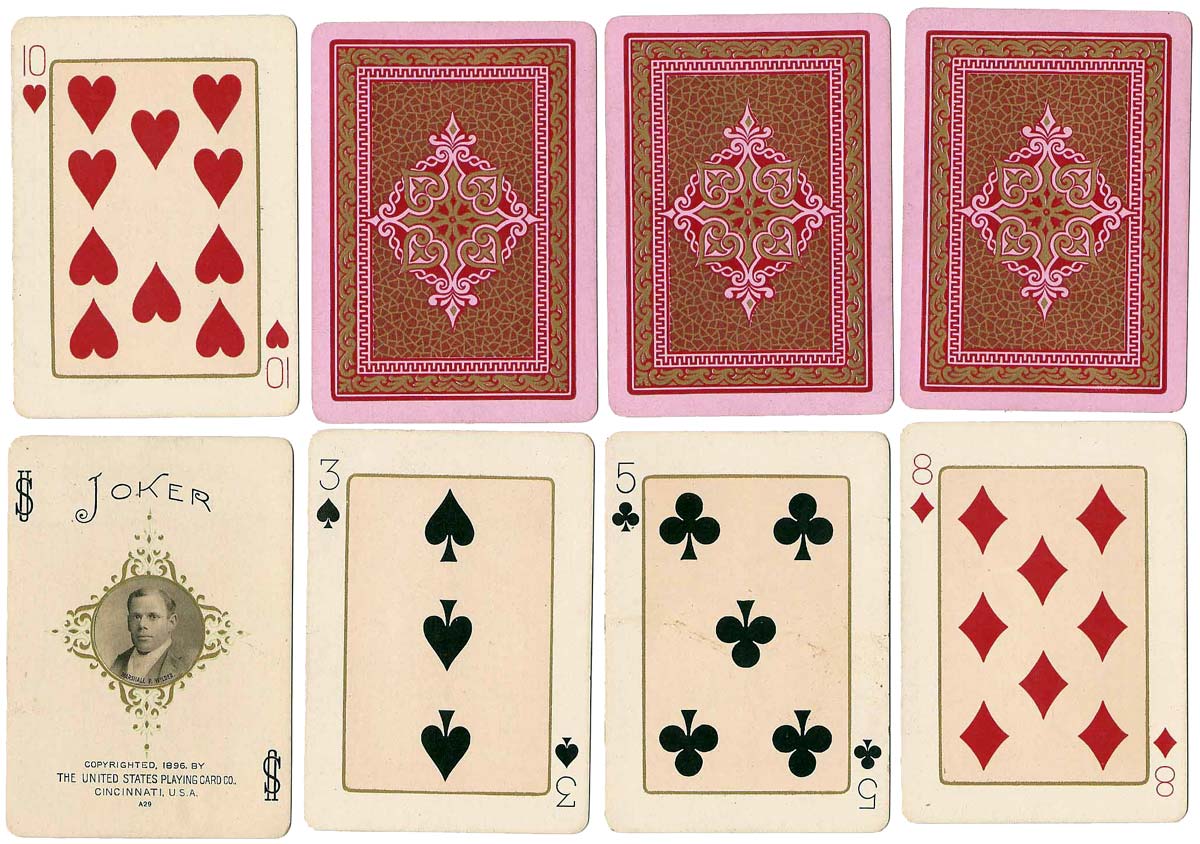 ---