Published July 03, 1996
Updated March 11, 2022
Naipes Tiburón - Flaiban y Camilloni
Flaiban y Camilloni, c.1936, Naipes Tiburón, Tela de Araña.
Flaiban y Camilloni Ltda, Buenos Aires 1936-41
In 1930 E. Flaiban merged with Camilo Camilloni to become Flaiban y Camilloni Ltda. Playing cards were first produced in 1936: registered brands include "Tiburón", "Patito" & "Tela de Araña". Some brands were also sold in neighbouring Uruguay. The military coup of 1941 destabilised business, and the alliance was wound down in 1942.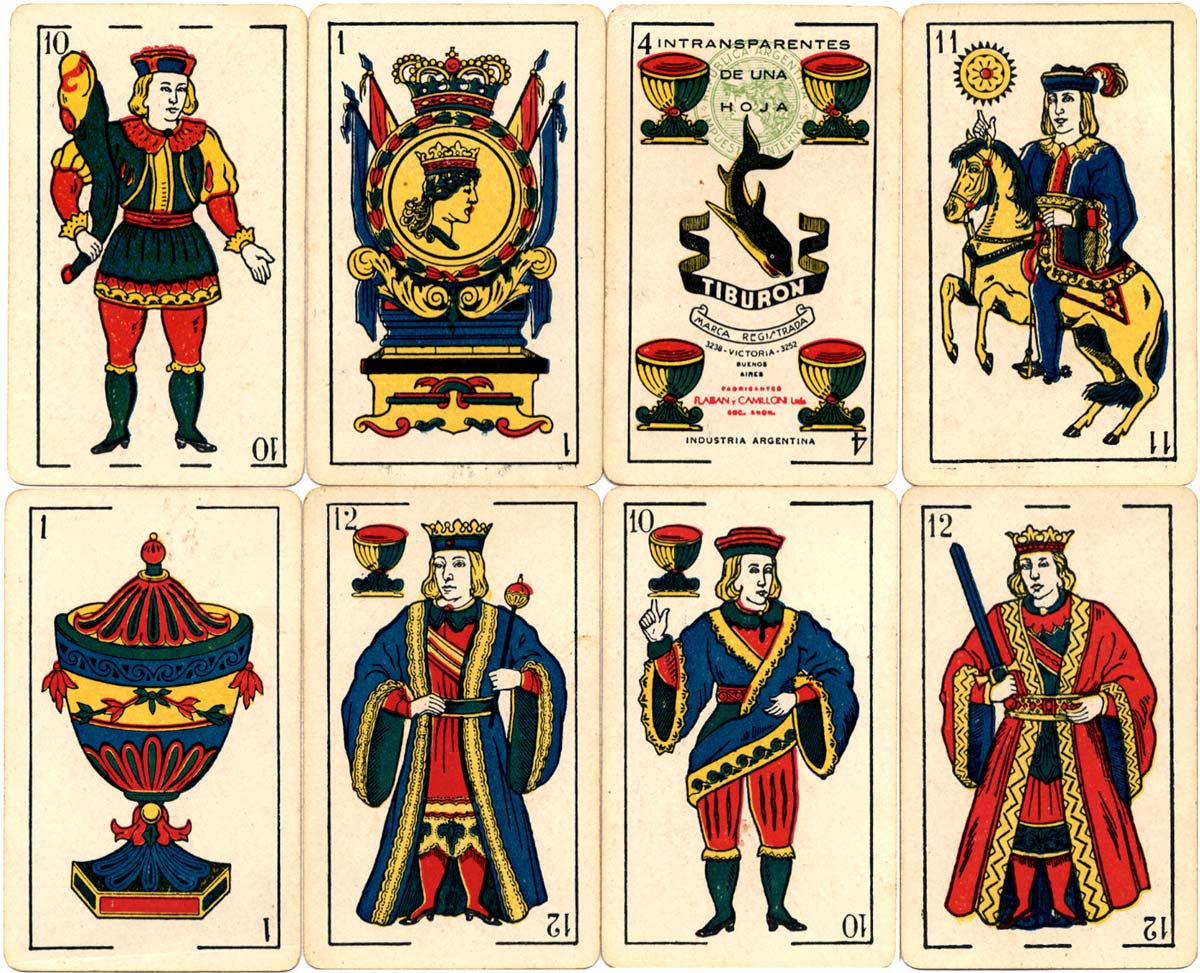 Member since February 01, 1996
View Articles
Curator and editor of the World of Playing Cards since 1996.