Published March 04, 2002
Updated May 04, 2022
Argentinian Playing Cards - Naipes Argentinos
Playing cards were introduced to the Americas with Spanish explorers such as Columbus or Cortés.
Playing Cards in Argentina employ Spanish suit symbols: cups, swords, coins and clubs (termed copas, espadas, oros and bastos).
See List of Manufacturers →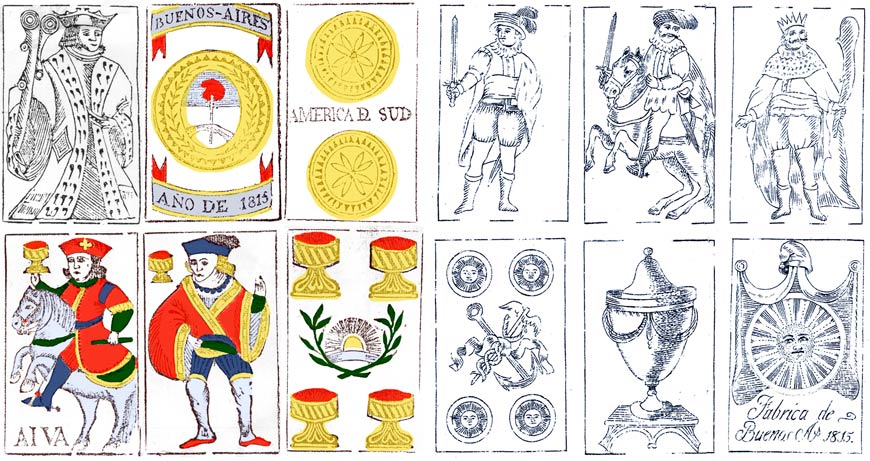 It is assumed that playing cards had been introduced to the Americas with explorers such as Columbus or Cortés. Cards would almost certainly have travelled from Spain, and stories are told of them being improvised from drum-skins. Later, locally-made cards were deemed illegal by the Spanish authorities who wished to exploit their monopoly, for which purpose the 'Real Fábrica de Naipes de Macharaviaya' (1776-1815) was established, officially supplying playing cards for Central and South American colonies and controlled by the 'Ministerio de Hacienda' in Madrid. These cards are in the so-called 'National Spanish' style.
However, there were many problems with the cards, including poor quality and high prices in comparison with locally manufactured ones. In 1815 the 'Real Fábrica' was closed and once again local playing card industries were legally licensed to operate in their respective countries. Manuel José de Gandarillas was the first manufacturer to set up business in 1815, and by 1830 there were at least four playing card manufacturers operating in Buenos Aires. See complete list here.
Argentinian playing cards have followed Spanish styles, notably the Maciá, Cádiz and Catalan patterns which became established during the 19th century based on models imported from Spain, notably by Fló Hnos and Bertrand Domec.
Duty was first introduced on playing cards in Argentina in 1892, as part of the Internal Duties law, and in 1896 the first duty labels were printed to be used on packets of 1 gross packs. In 1899 these were replaced by bands, initially for a dozen packs and then for single packs more →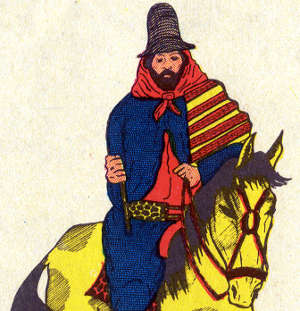 Many packs published in Argentina contain references to Argentina's national identity such as National Symbolism, Politics, Gauchos, Tango dance, Bull Breeding and Folklore. However, for everyday games requiring a Spanish-suited pack, a simple version of the Spanish Catalan pattern is commonly used. Native Indian cards, modelled on the Spanish pack, are a curious spin-off.
Several varieties of Cartomancy, Fortune-Telling, Tarock and Tarot packs have been produced in Argentina, as well as a number of souvenir packs, card games, advertising packs, etc.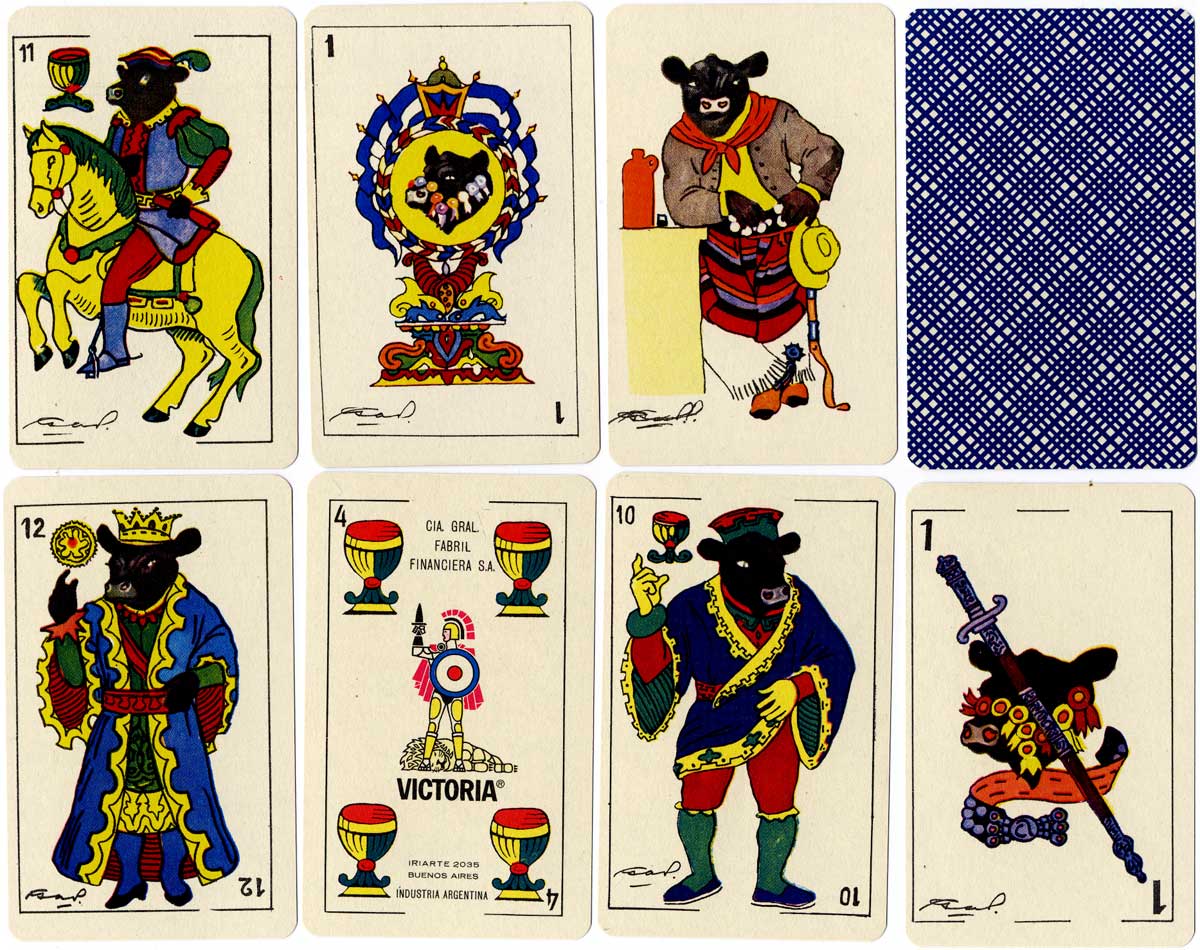 ---
---
Football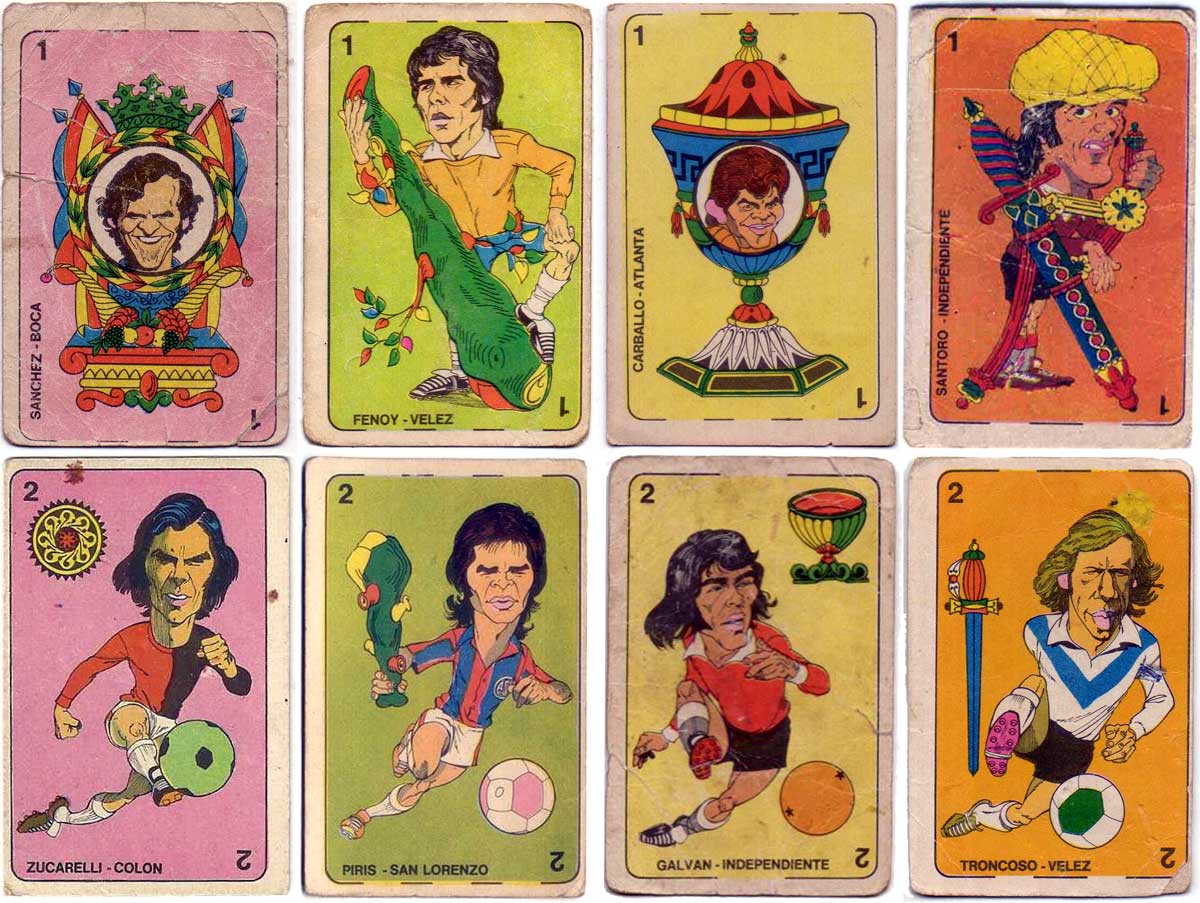 ---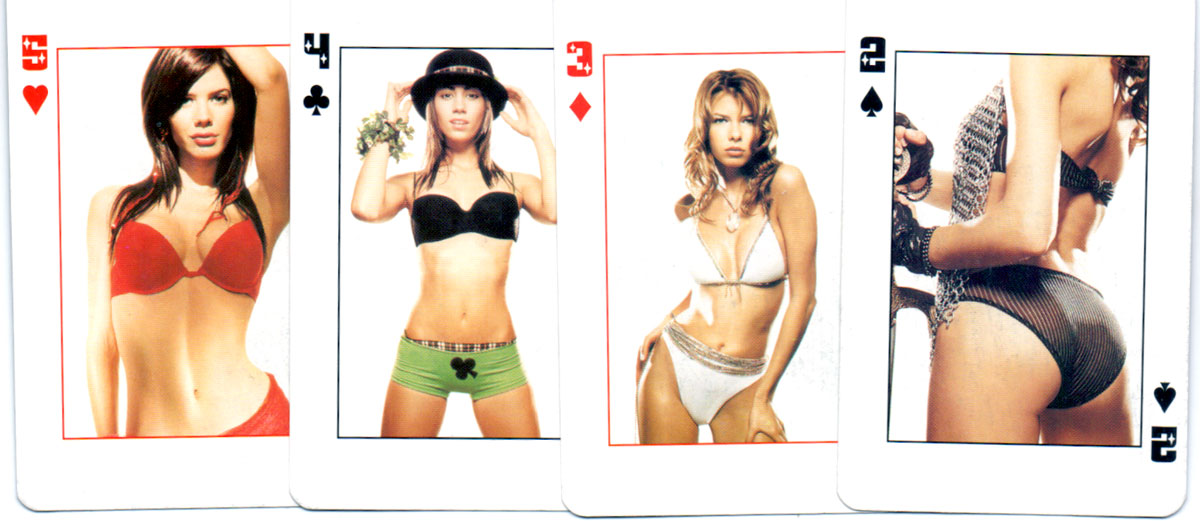 Article in Infobae 10th May 2005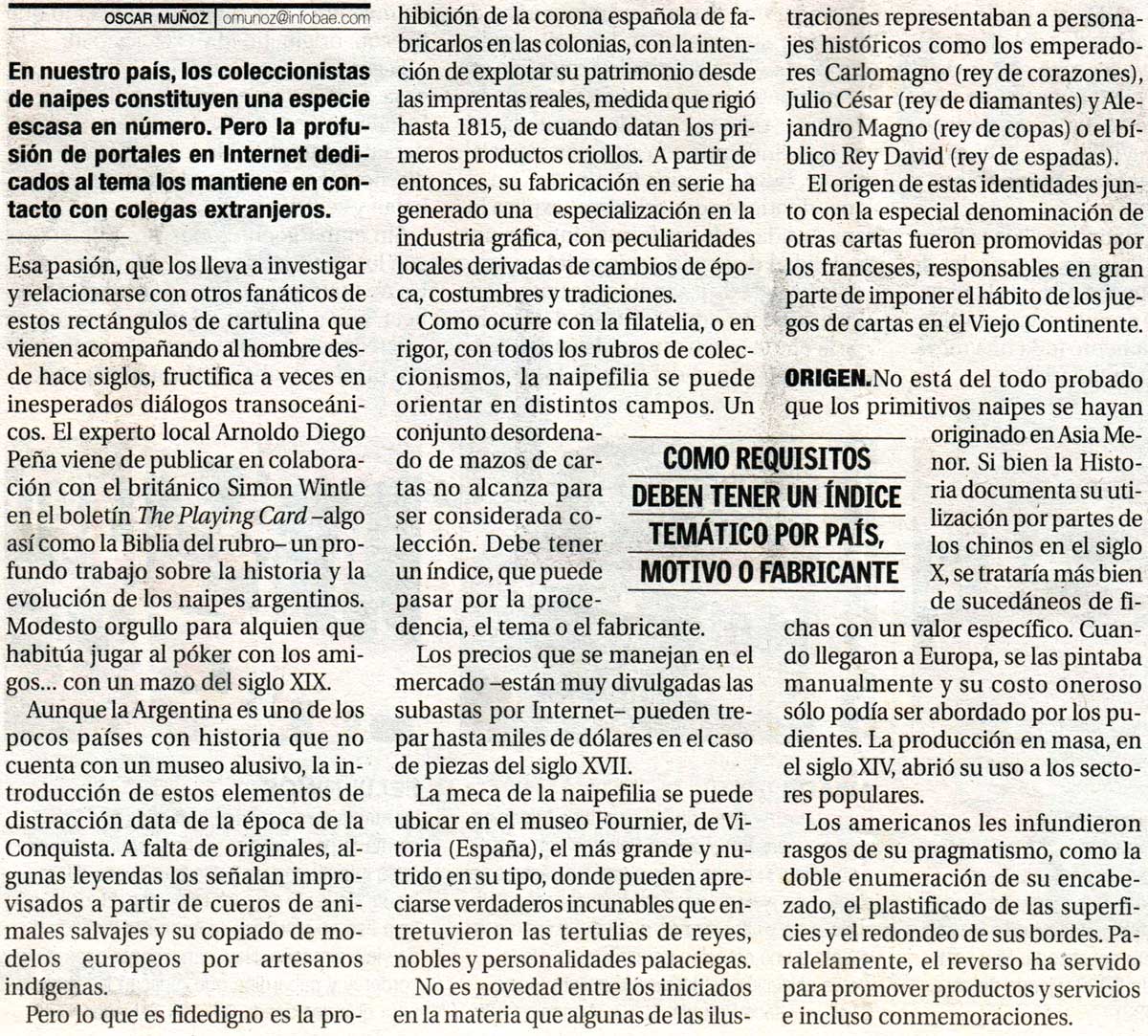 Member since February 01, 1996
View Articles
Curator and editor of the World of Playing Cards since 1996.