Published August 12, 2019
Updated February 12, 2022
El Oráculo de la Bruja
"El Oráculo de la Bruja" fortune-telling cards, 2003.
"El Oráculo de la Bruja" Spanish-suited fortune-telling cards published in Argentina, 2003. The deck features colour coded suits with interpretations at each end for upright or reverse readings. See excerpt from the Booklet►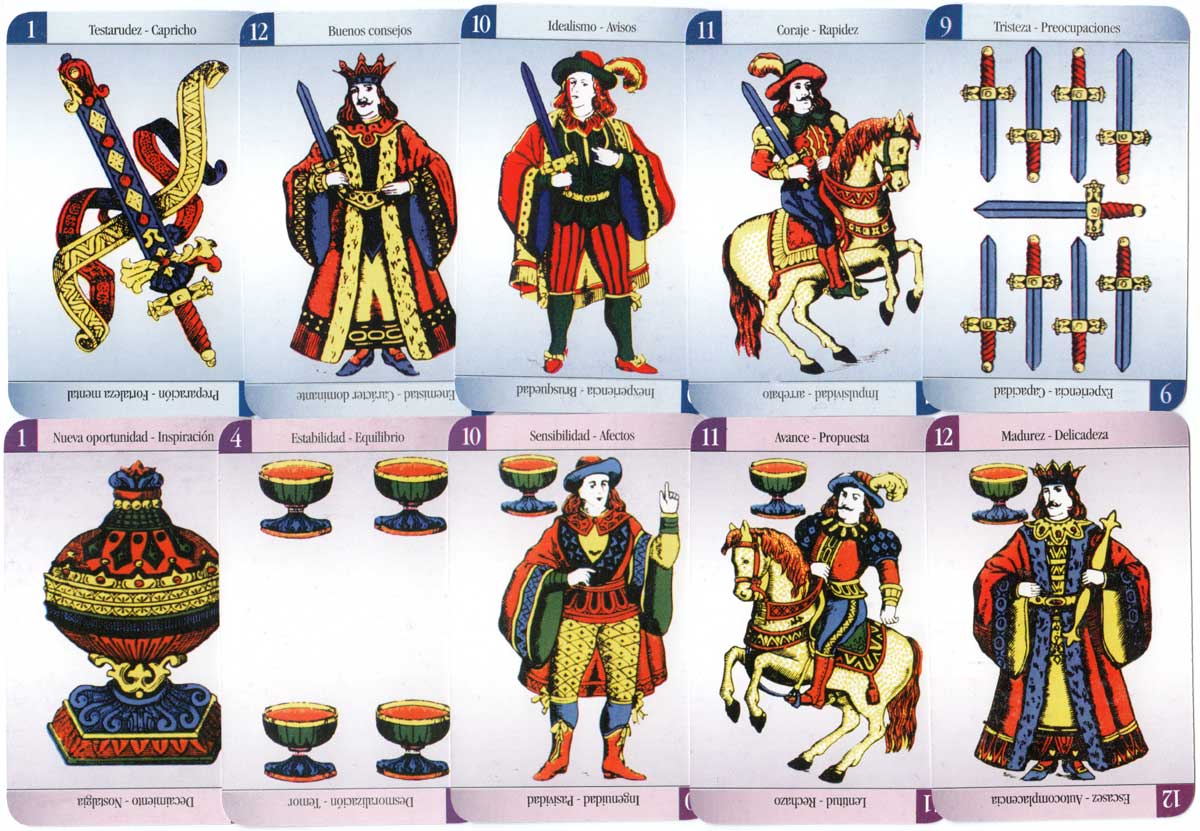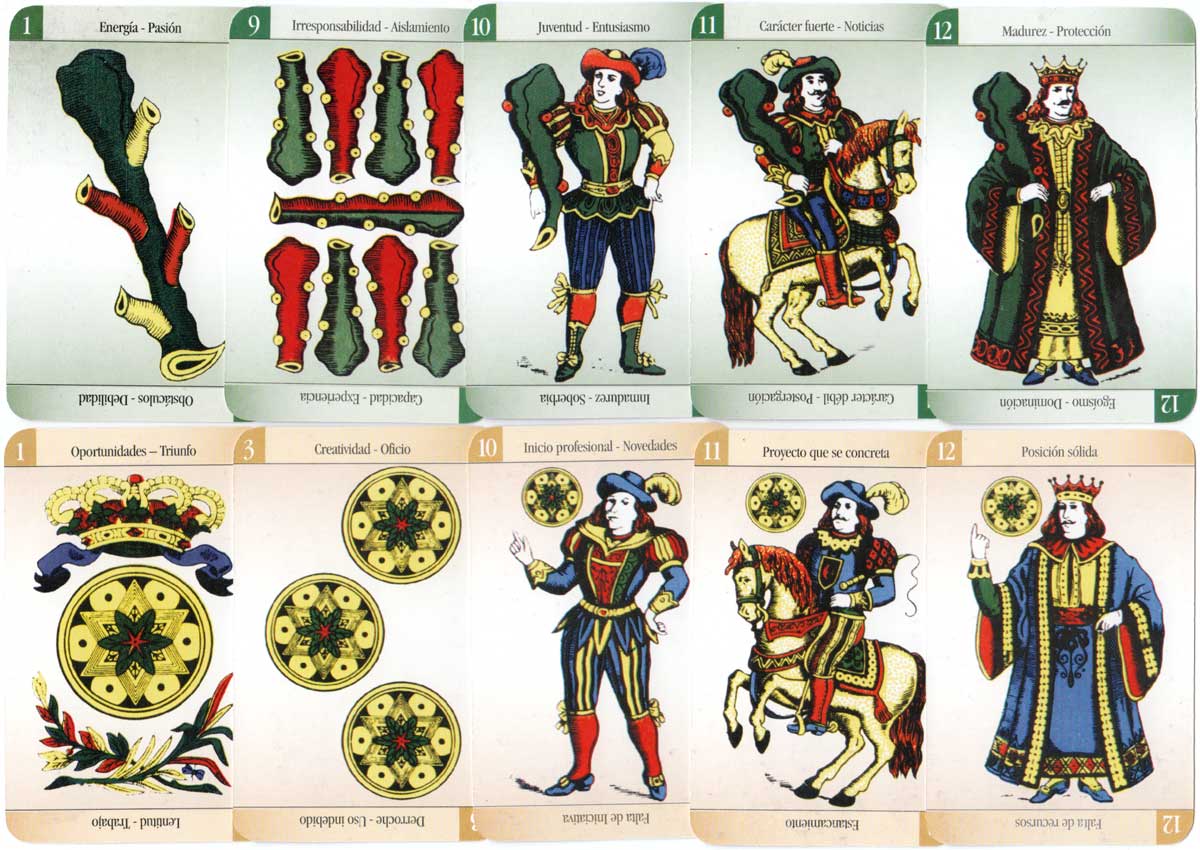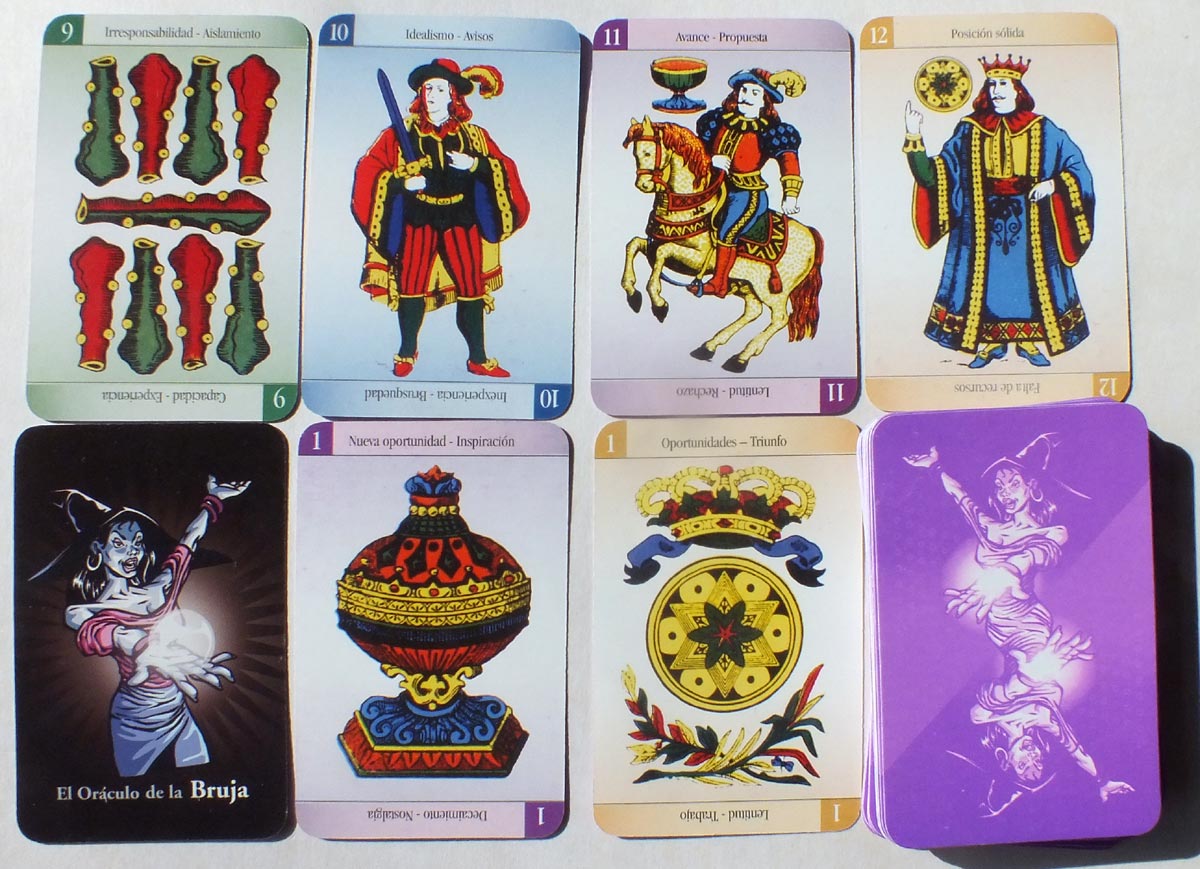 Member since February 01, 1996
View Articles
Curator and editor of the World of Playing Cards since 1996.