Published January 28, 2017
•
Updated July 16, 2022
Roche Playing Cards
Roche Pharmaceutical playing cards, 1980s.
Roche Pharmaceutical playing cards, 1980s.
Special non-standard promotional playing cards for Productos Roche S.A.Q. e I. (Argentina). The kings, queens and jacks are represented by vacant thrones and the name of a pharmaceutical drug appears in a shield or banderole on each card. Designed by Graficar S.A. and printed by Impresores S.C.A. See also: Naipes Minifusor►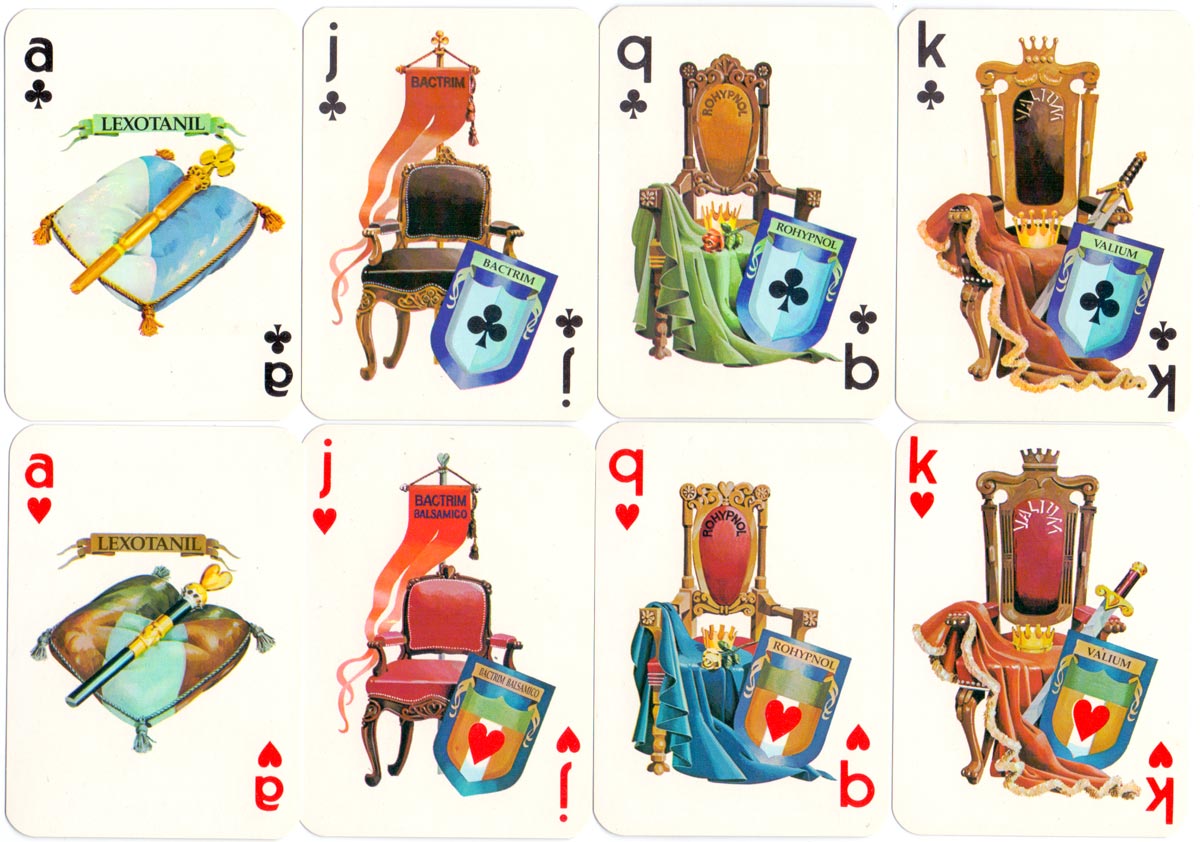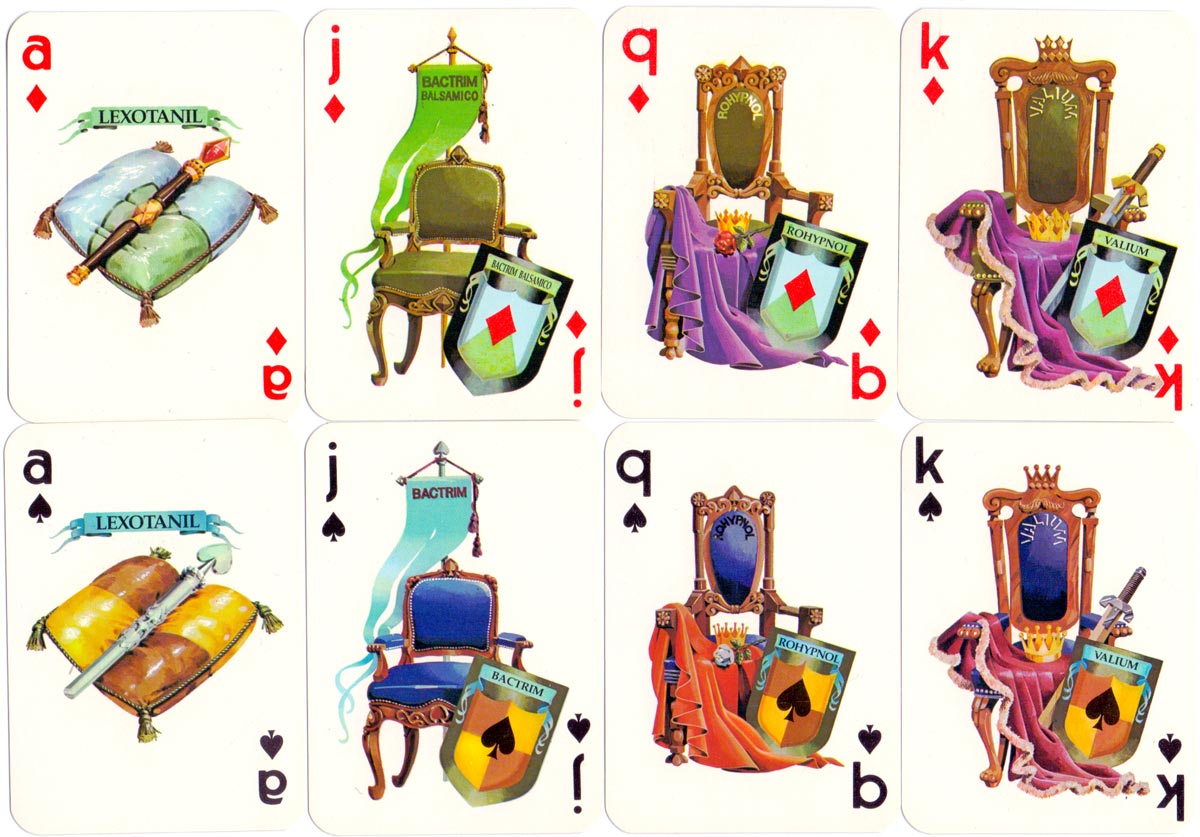 Member since February 01, 1996
Founder and editor of the World of Playing Cards since 1996. He is a former committee member of the IPCS and was graphics editor of The Playing-Card journal for many years. He has lived at various times in Chile, England and Wales and is currently living in Extremadura, Spain. Simon's first limited edition pack of playing cards was a replica of a seventeenth century traditional English pack, which he produced from woodblocks and stencils.