Published August 21, 2019
•
Updated August 23, 2023
Egyptian Tarot
Egyptian Tarot inspired by ancient Egyptian art, mythology, and iconography, published by Naipes La Banca, Buenos Aires, c.1980.
Egyptian Tarot published by Naipes La Banca, Buenos Aires, c.1980
Ancient Egyptian deities or luminaries, with hieroglyphs and titles in Egyptian and English, have been aptly assigned to the 22 major arcana cards of this contemporary 78-card deck. Tarot symbolism was originally born in medieval Italy and includes archaic ideas which can be re-applied today. Although claims of Egyptian origin are debatable, the result is an attractive, symbolic tarot deck of universal appeal. The back design features a splendid scarab beetle (in fact a dung beetle, representing rebirth) holding a rising sun, resembling gold inlaid with blue, red and green enamel.
The four suits of the minor arcana are distinguished by textbox inscriptions and background colours. The court cards are Pharaoh, Queen, Charioteer and Page. The scarab beetle also appears on the one of coins, symbolising new energy for life in the underworld.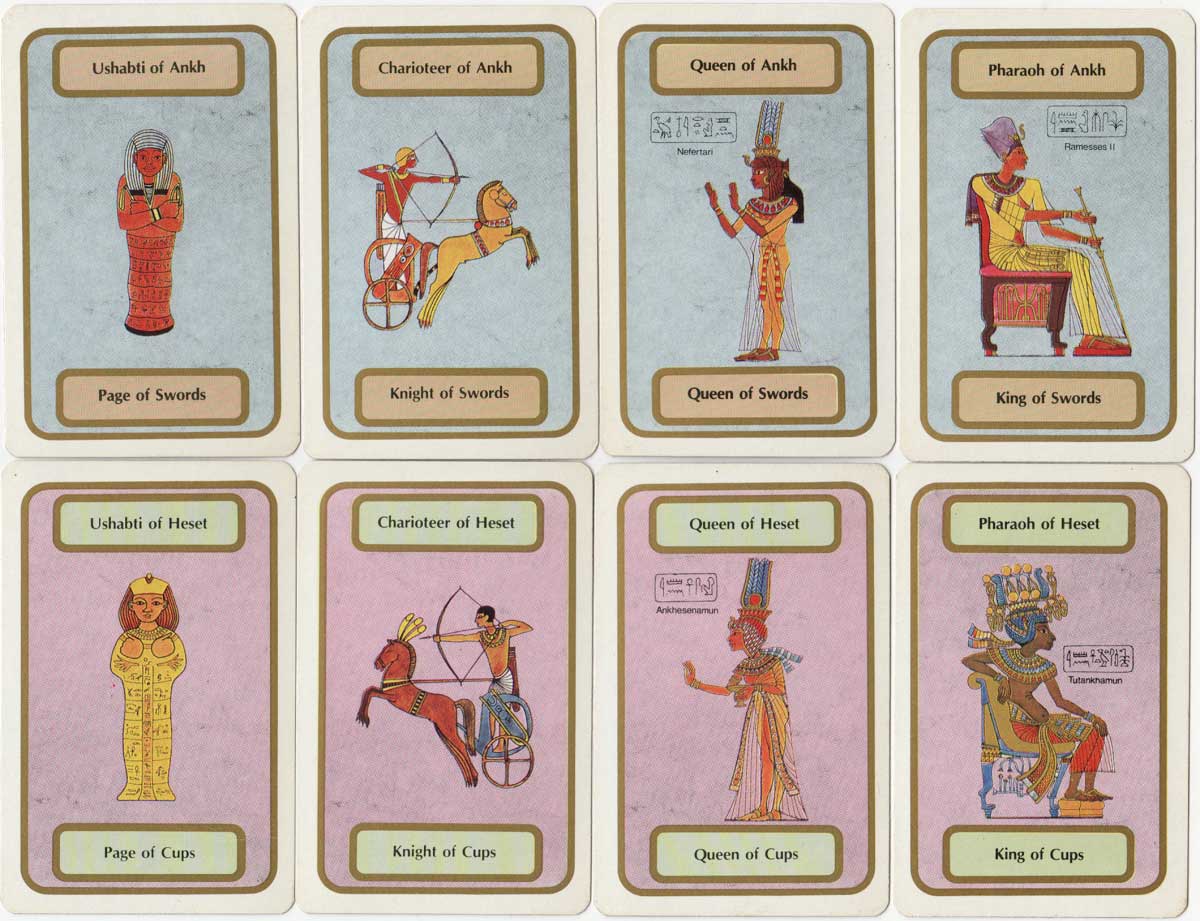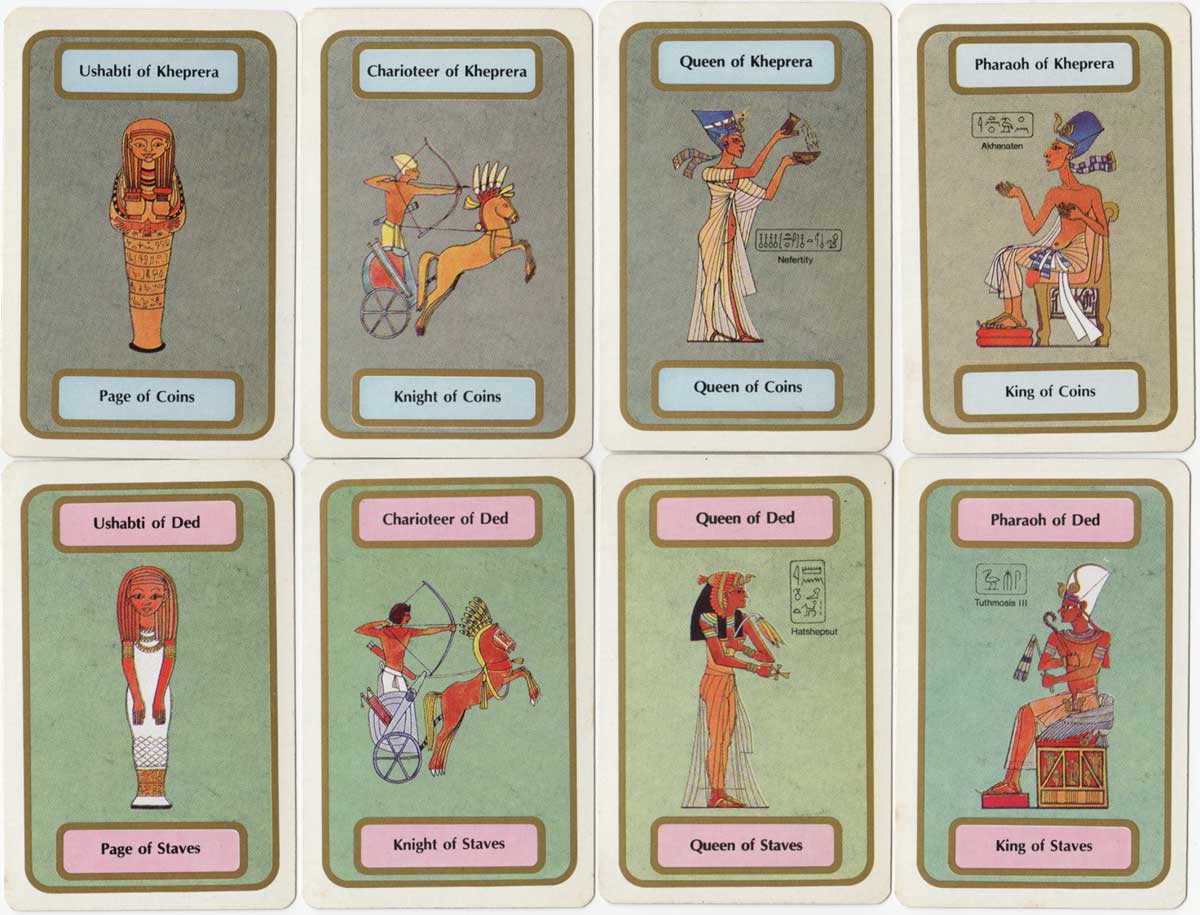 Member since February 01, 1996
Founder and editor of the World of Playing Cards since 1996. He is a former committee member of the IPCS and was graphics editor of The Playing-Card journal for many years. He has lived at various times in Chile, England and Wales and is currently living in Extremadura, Spain. Simon's first limited edition pack of playing cards was a replica of a seventeenth century traditional English pack, which he produced from woodblocks and stencils.