Published December 25, 2014
Updated December 21, 2021
Vandenborre Tarot
Belgian Tarot published by François-Jean Vandenborre, Brussels (1762-1803)
Vandenborre Tarot, Brussels, c.1780
The Flemish or Belgian Tarot, with Italian suit signs, became a standard design in Belgium during the 18th century. It is a sort of hybrid tarot, and with its cousins the Tarot de Marseille and Tarot de Besançon derives from Italian designs. For some reason the legend "Cartes de Suisses" appears on the ace of Coins.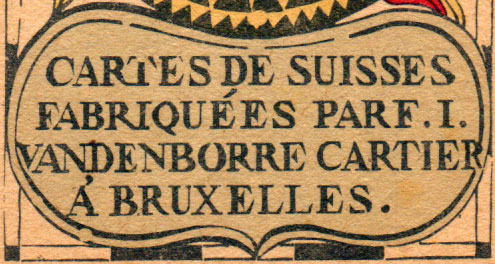 The deck is executed in a vigorous and energetic style with a chequered frame around each card. The trump cards have Roman numerals and are inscribed with French titles. The complete deck contains 78 cards.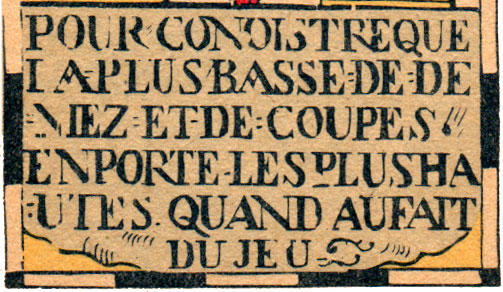 Several trumps deviate from the tradition: trump II (normally the High Priestess) is depicted as "Le'spagnol · Capitano Eracasse", a cocky figure from the Commedia dell'arte, and trump V (otherwise the Pope) is "Bacus", the Roman god of euphoria. Other idiosyncrasies in the deck can be traced back to Italian prototypes. The Fool is number XXII.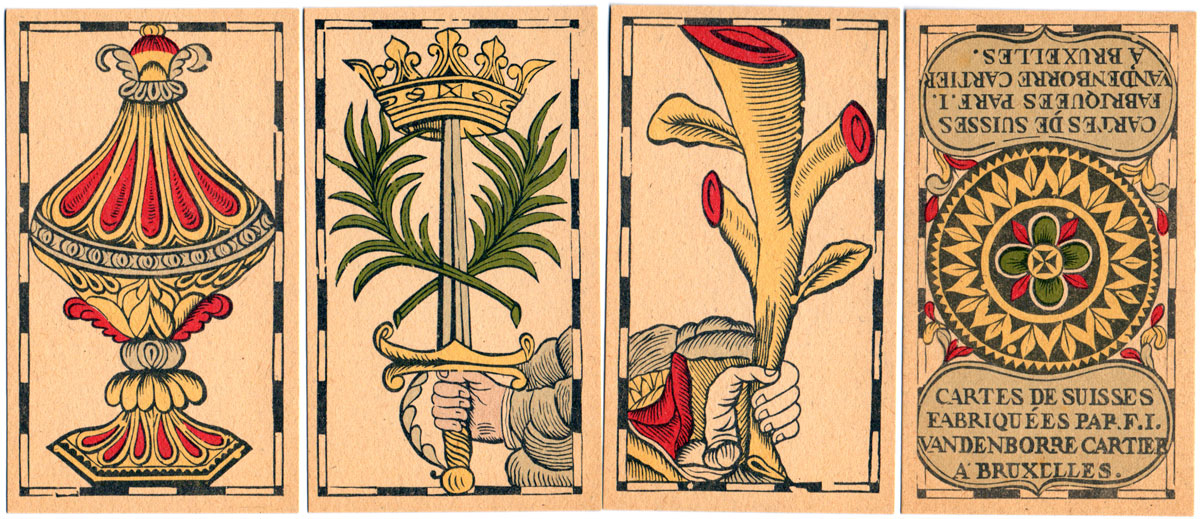 Member since February 01, 1996
View Articles
Curator and editor of the World of Playing Cards since 1996.