Canadian National Railways souvenir deck, dated to 1927. Every card is gilt edged, and carries a different photograph of Canada. Canadian souvenir decks had often been made in England by Goodall, but later issues were made in Canada or USA. This example with oval monochrome photographs with no outlines, and with curved captions beneath each photo, does not state a manufacturer's name.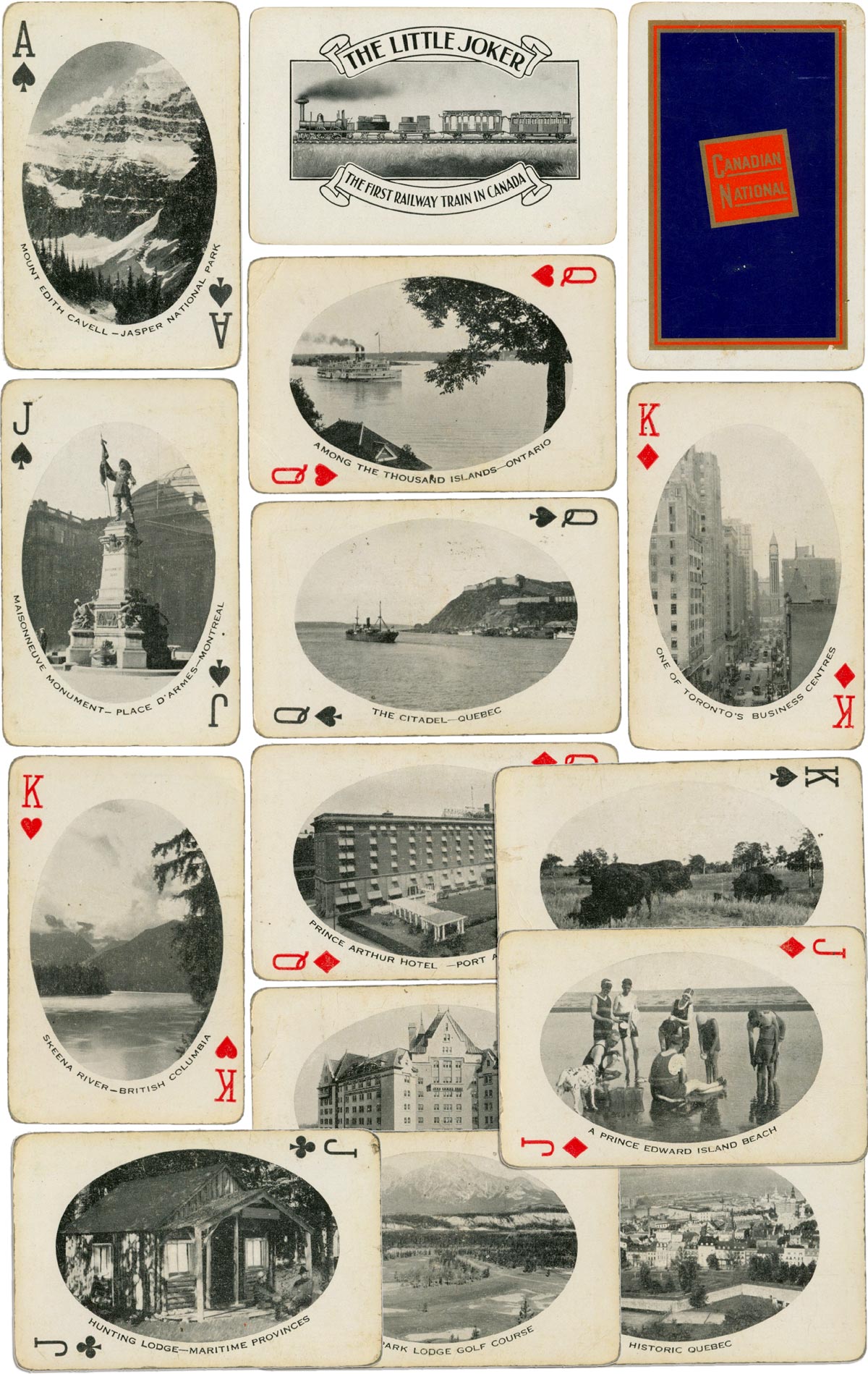 Member since March 02, 2012
View Articles
I have adored playing cards since before I was seven years old, and was brought up on packs of Waddington's No 1. As a child I was fascinated by the pictures of the court cards.
Over the next fifty years I was seduced by the artwork in Piatnik's packs and became a collector of playing cards.
Seeking more information about various unidentified packs I discovered the World of Playing Cards website and became an enthusiastic contributor researching and documenting different packs of cards.
I describe my self as a playing card archaeologist, using detective work to identify and date obscure packs of cards discovered in old houses, flea markets and car boot sales.