Published December 10, 2018
•
Updated October 11, 2023
Ocean to Ocean Canada Souvenir
"Ocean to Ocean" Canadian Pictorial Souvenir packs by Chas Goodall & Son Ltd, c.1906 & 1911.
Photographic souvenir playing cards showing a different photographic view on each card had been manufactured by Chas Goodall & Son Ltd since the late 19th century. The photographs on the one shown here was first published as a souvenir deck in c.1906 titled "Ocean to Ocean - Arms of 11 Provinces", but it was re-issued to commemorate the accession of George V to the throne in 1911. The reverse shows a portrait of King George V with eleven crests of the Canadian provinces and territories, which are also featured on the joker.
Ocean to Ocean - King George V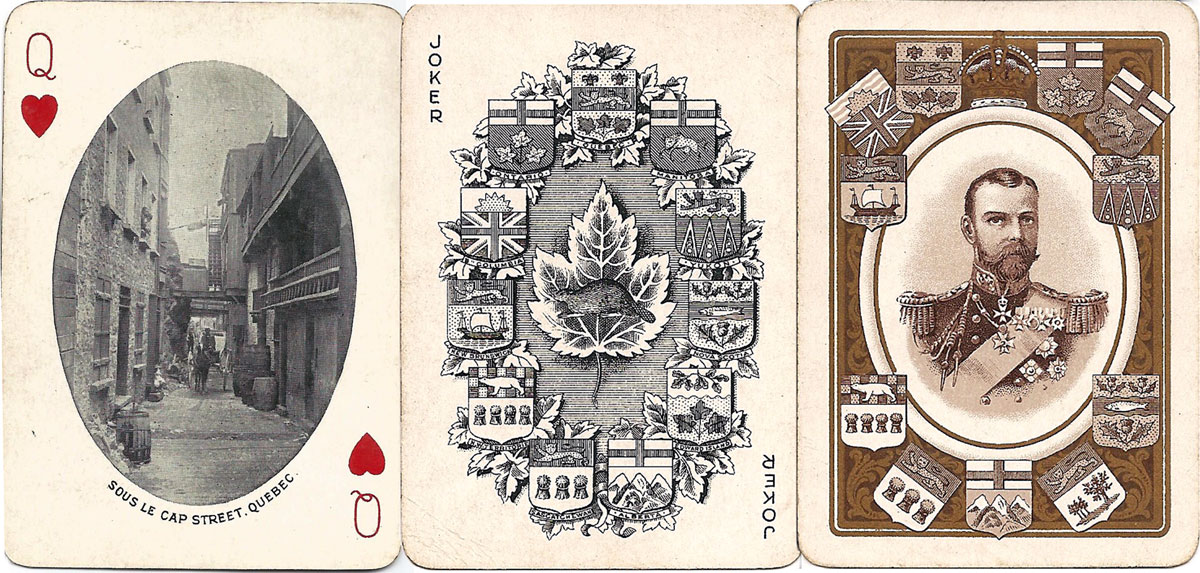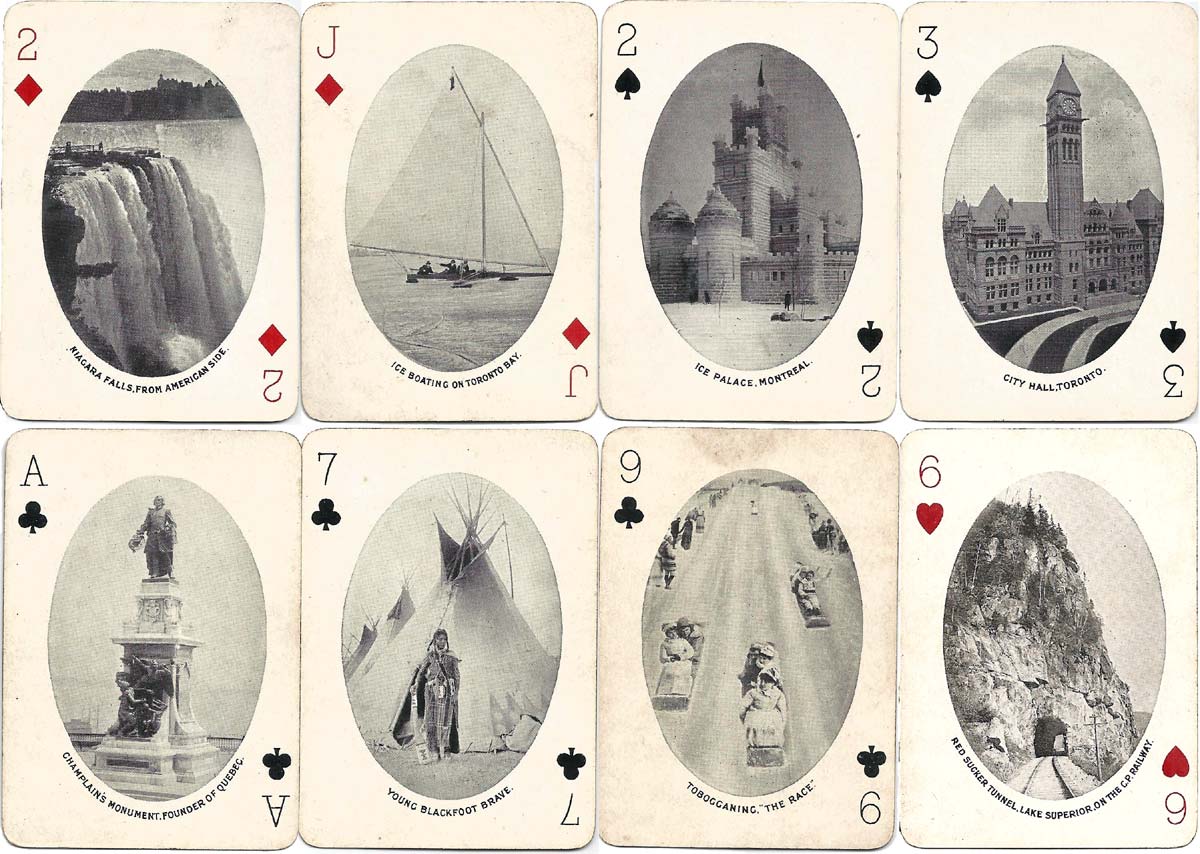 ---
Ocean to Ocean - Arms of 11 Provinces
The photographs and joker are the same as the above deck, but this edition was published earlier as a souvenir showing eleven coats-of-arms on the reverse. See the gilded edges►
---
References
Goodall, Michael H: Chas Goodall & Son: The Family and The Firm 1820-1922, Woking, 2000 (see page 67, Refs SCA16 & SCA11).
Member since February 01, 1996
Founder and editor of the World of Playing Cards since 1996. He is a former committee member of the IPCS and was graphics editor of The Playing-Card journal for many years. He has lived at various times in Chile, England and Wales and is currently living in Extremadura, Spain. Simon's first limited edition pack of playing cards was a replica of a seventeenth century traditional English pack, which he produced from woodblocks and stencils.