Published September 21, 2015
Updated April 23, 2022
Chinese Roles of Beijing Opera
A very impressive deck of cards featuring 54 different images from "Chinese Roles of Beijing Opera" published by HCG Poker Productions, 2005
A very impressive deck of cards featuring 54 different images from "Chinese Roles of Beijing Opera" published by HCG Poker Productions, 2005. One in a series of packs of playing cards portraying Chinese history and cultural treasures, these cards show the Chinese Peking Opera with its rich repertoire, beautiful singing, superb martial arts skills, wonderful makeup and brightly coloured costumes which, according to one commentator, are more impressive than a military parade. It is certainly preferable for countries to understand each other through theatre and art rather than war.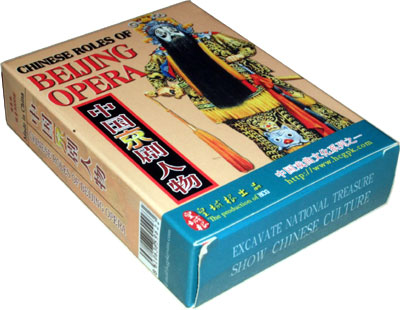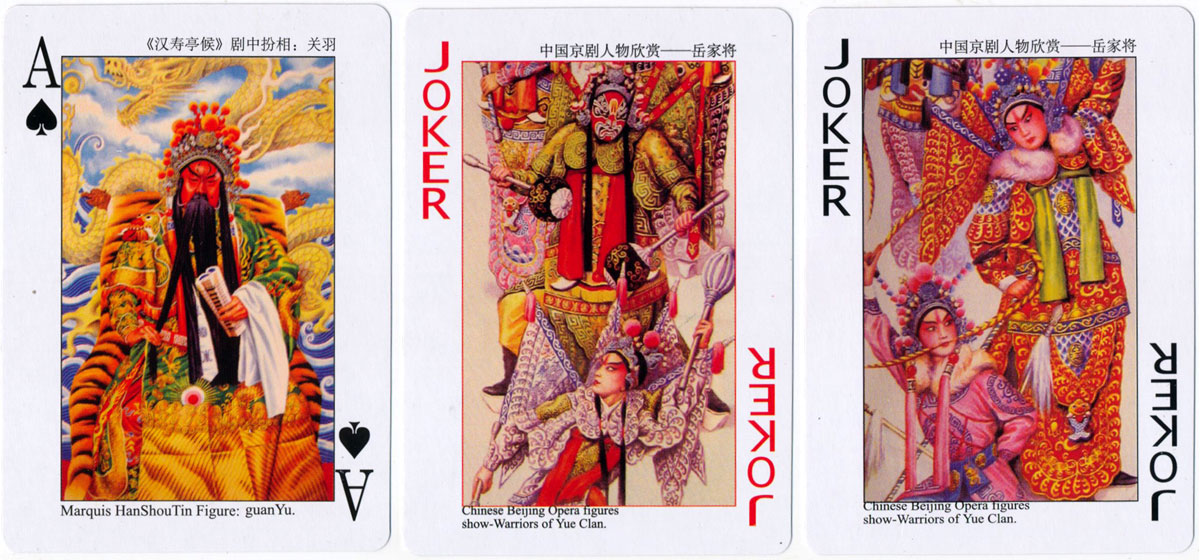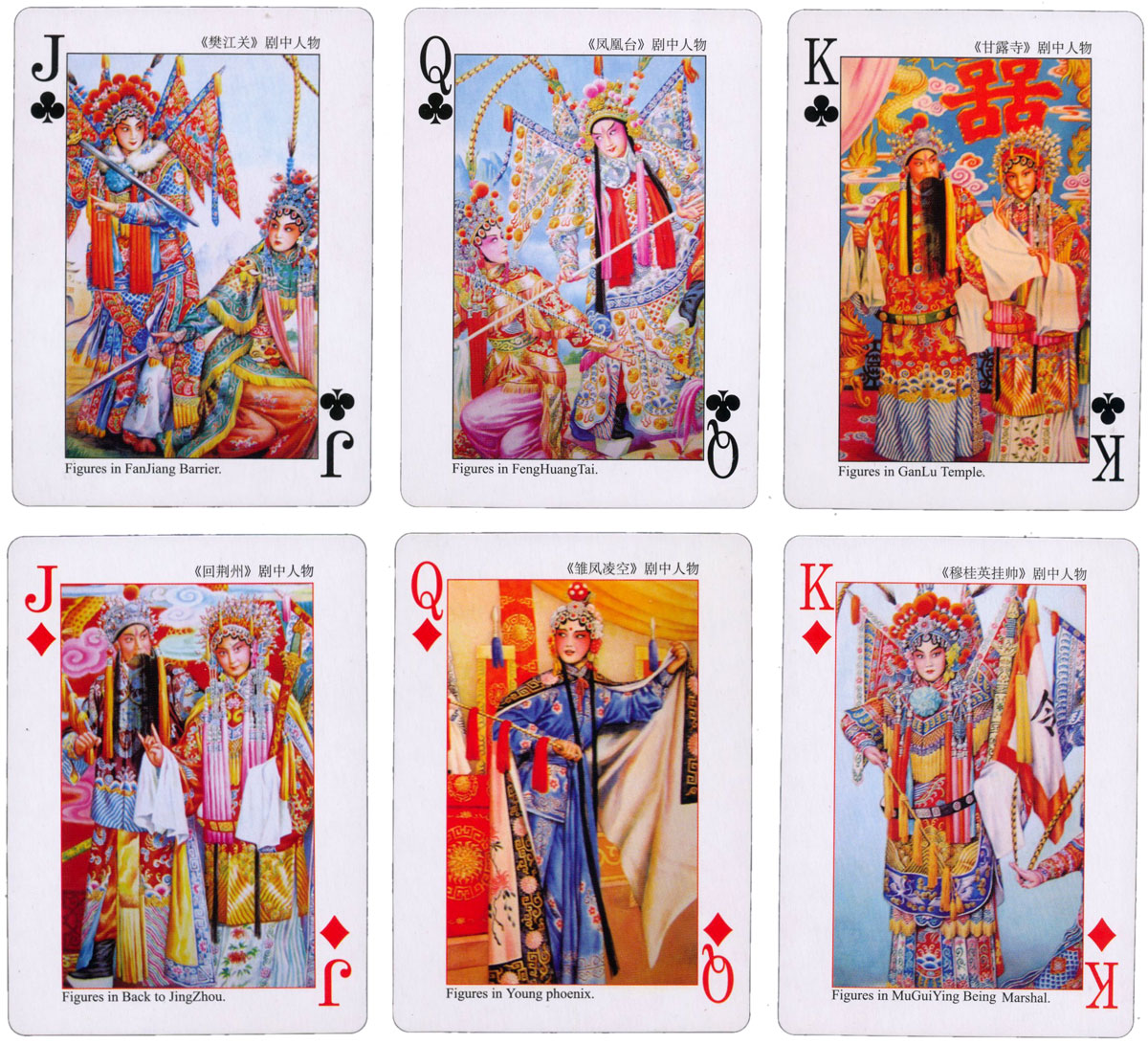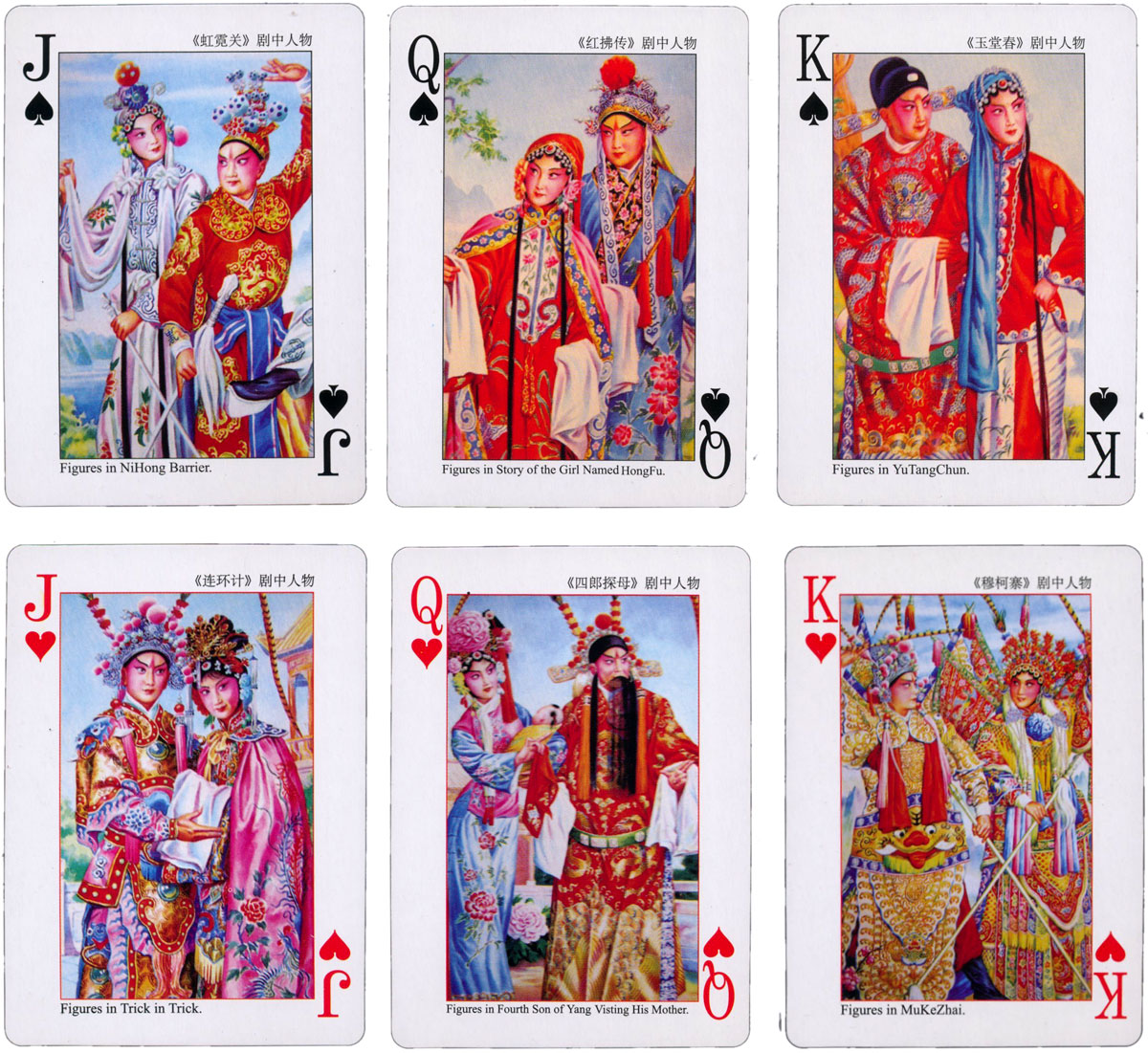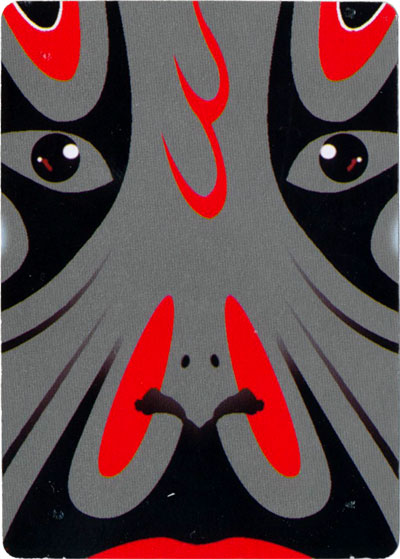 Member since March 02, 2012
View Articles
I have adored playing cards since before I was seven years old, and was brought up on packs of Waddington's No 1. As a child I was fascinated by the pictures of the court cards.
Over the next fifty years I was seduced by the artwork in Piatnik's packs and became a collector of playing cards.
Seeking more information about various unidentified packs I discovered the World of Playing Cards website and became an enthusiastic contributor researching and documenting different packs of cards.
I describe my self as a playing card archaeologist, using detective work to identify and date obscure packs of cards discovered in old houses, flea markets and car boot sales.