This pack of cards is one of several printed in Belgium at the end of Second World War to celebrate victory over the Nazis. It was printed by L. Biermans of Turnhout in 1945 and is specifically named 'Jeep', probably to honour the famous Willys jeep which was used extensively by the US army during the war. A picture of the jeep is also shown on the back of the cards.
The aces all show caricatures of famous military commanders who were instrumental in the defeat of the Nazi's. They are:
Spades: Jozef Stalin. The brutal and paranoid dictator of the Soviet Union who, by defeating the Nazi invasion of Russia, emerged as a great leader. He remained in power until his death in 1953.
Hearts: General Jean de Lattre de Tassingny. Commander of the 1st. French Army and leader of the Liberations Army from 1943-45. He represented France at the signing of the treaty in Berlin on May 8th. 1945.
Clubs: Dwight Eisenhower. Supreme Commander of the Allied Expeditionary Force in Europe during WW2. He became President of the United States from 1948 until 1953.
Diamonds. Bernard Montgomery. Best known as Commander of the British 8th. Army during the Western Desert Campaign & as Commander of the Allied Ground Forces during the Battle of Normandy. He eventually became Supreme Allied Commander of Europe.
The Joker, of course, shows a caricature of Hitler as a jester.
The courts cards are the Belgian, or Genoese, pattern with French indices.
You can see two other WW2 Victory packs made by Mesmaekers of Turnhout here and here.
Reference: Belgische Speelkaarten, Luc Biebouw(2014), LB17 p.316
All cards shown are from the collection of Paul Symons ©.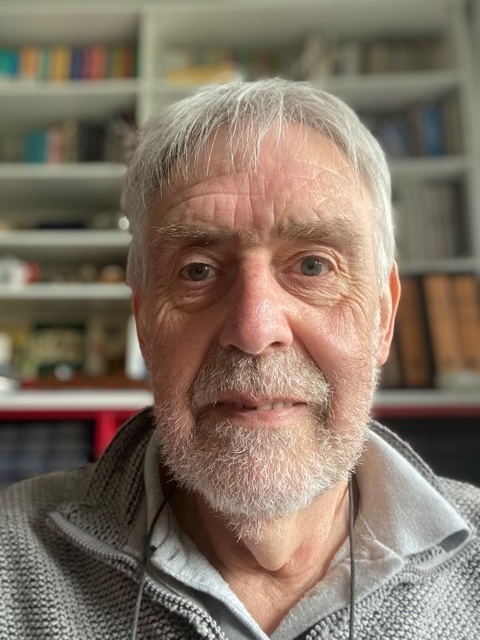 Member since February 01, 2016
View Articles
I'm British but I have now lived in the Netherlands for 50 years and have enjoyed every minute of it. I started collecting playing cards in the early 1980's after speaking with my neighbour who was at that time a croupier in a casino. I started with just collecting jokers, but that soon led me to complete packs of cards and eventually to specialising in old and antique playing cards, particularly those of C.L. Wüst of Frankfurt, Germany. I am presently the Dutch representative of the I.P.C.S. and the auctioneer at the IPCS conventions.