Published December 07, 2010
Updated March 22, 2022
Swastika designs
Swastika design playing cards by De La Rue, c.1925.
A swastika often appeared on greeting cards, birthday cards and even playing cards in the years before it became associated with the German Nazi party during the 1930s and acquired sinister connotations. Until then it was seen as symbolising good luck or anything auspicious. It has been found on artefacts since before Neolithic times.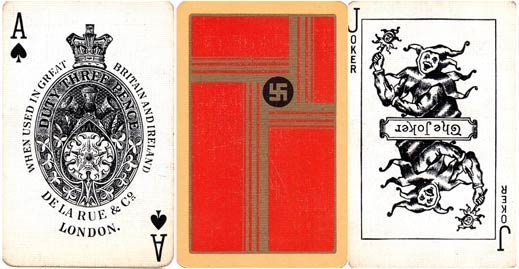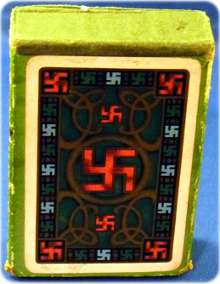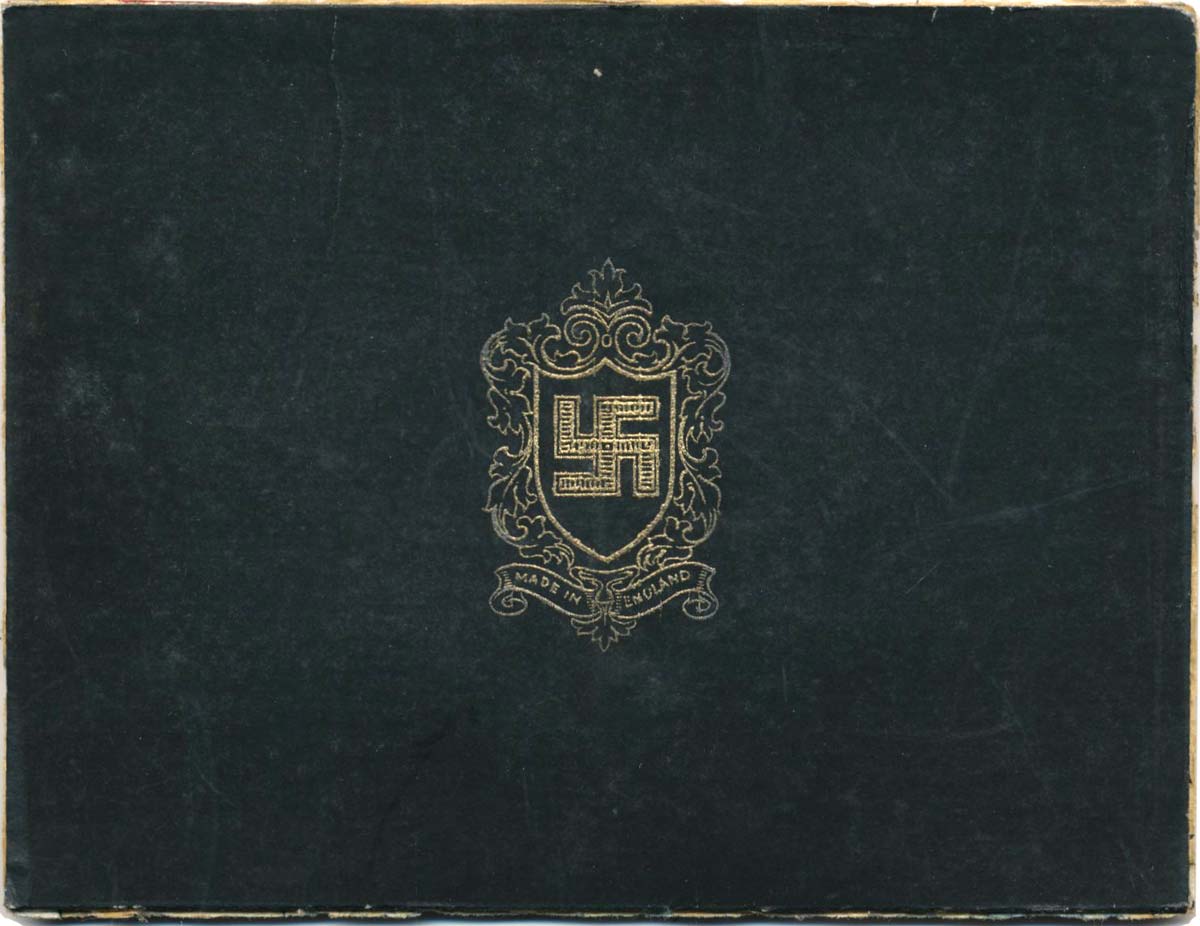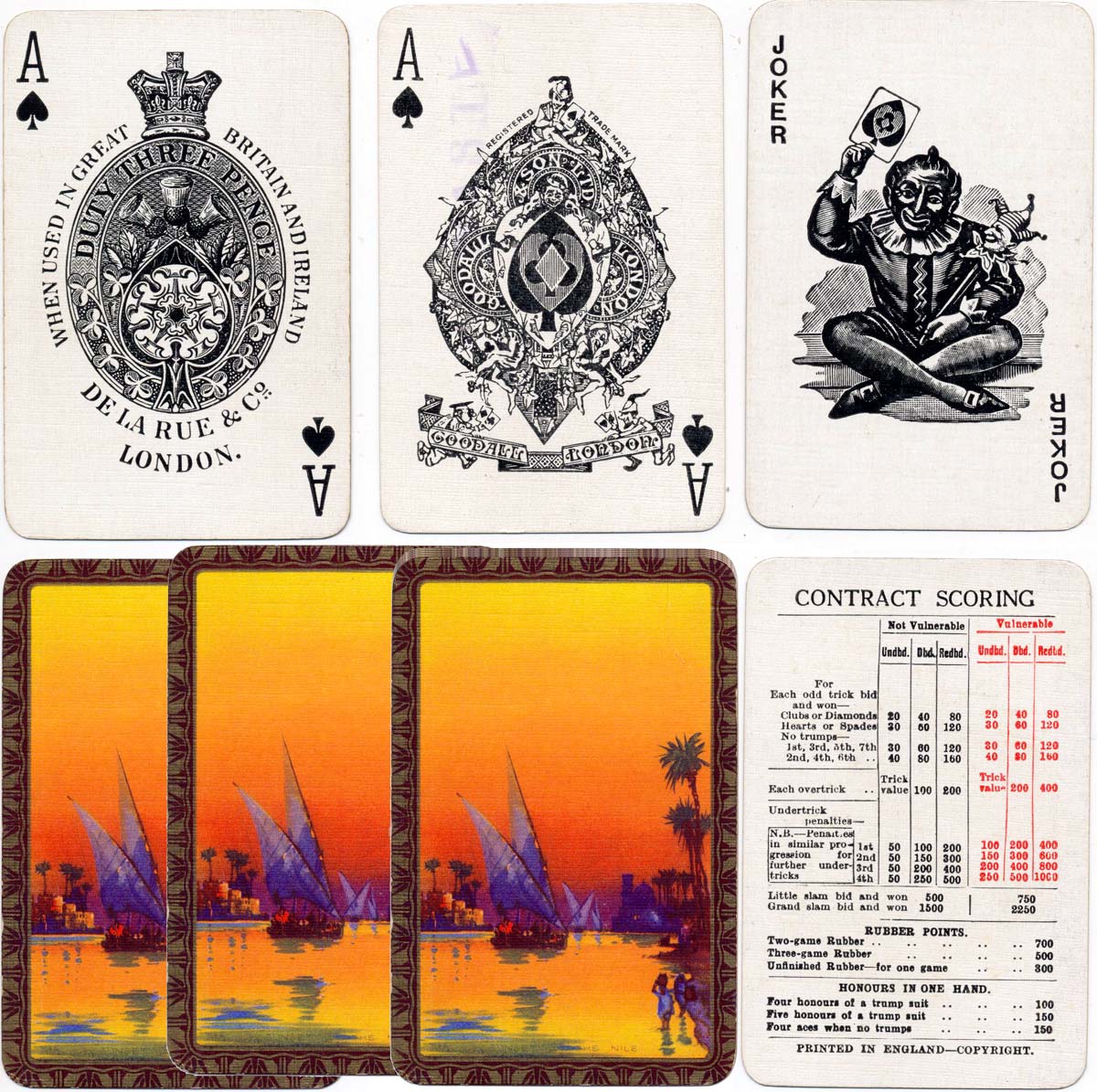 ---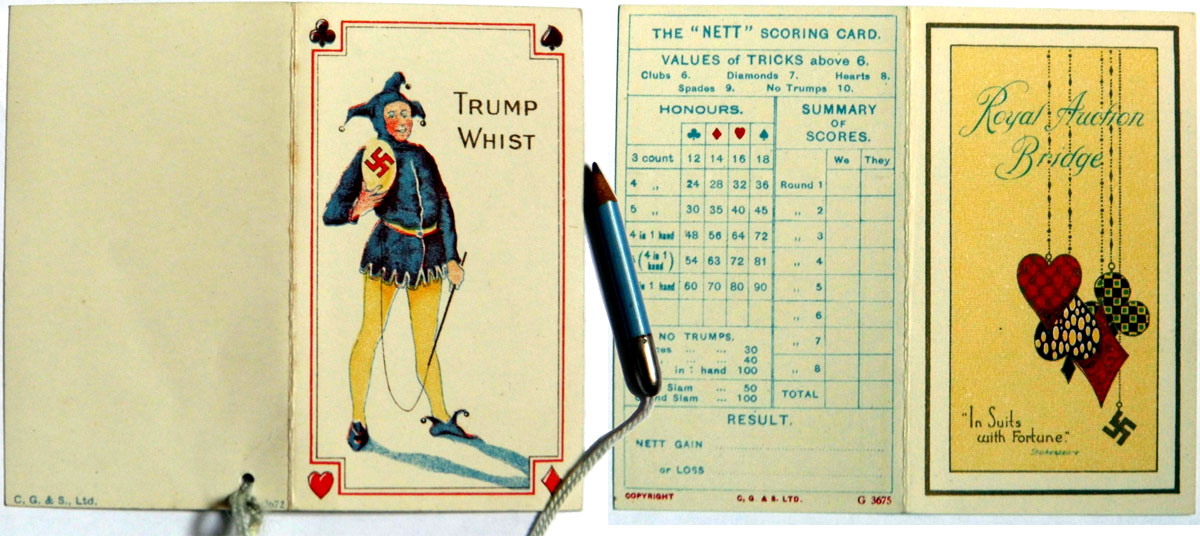 Member since February 01, 1996
View Articles
Curator and editor of the World of Playing Cards since 1996.
Recommended
Emoticon playing cards designed by Buy Design Studios, 2016.
Non-Revoke Playing Cards manufactured by Universal Playing Card Co Ltd for Kum-Bak Sports, Toys & Games, c.1930.
"African Art" Playing cards by John J. Beckvermit III, 1994
Divine Art Playing Cards by Sunish Chabba & Guru Playing Card Company, 2016.
Whimsical Playing Cards by Turkish designer & illustrator Oksal Yesilok, 2016
Nine Lives Playing Cards designed by Annette Abolins, 2016
Swastika design playing cards by De La Rue, c.1925.
The Rameses Fortune Telling Cards were manufactured by Chas. Goodall & Son Ltd, London, c.1910, around the same time as Rameses The Egyptian Wonderworker, was performing.
Playing Cards have been around in Europe since the 1370s. Some early packs were hand painted works of art which were expensive and affordable only by the wealthy. But as demand increased cheaper methods of production were discovered so that playing cards became available for everyone...
Early engravers and print makers made devotional images for pilgrims and people who could not afford paintings or books. Many of these craftsmen turned their hand to manufacturing playing cards to earn extra income. Stock images from the repertoire of devotional imagery might also de adapted to serve as playing card symbols.